Audience: Franklin University students.
Disclaimer: The results and functionality of the following article only apply to the audience listed above.
Retrieving Grades During Your Course
For information on retrieving your grades in Canvas, please see the article below at Canvas's support site:
https://guides.instructure.com/m/4212/l/829286-how-do-i-view-my-grades-in-a-current-course
Retrieving Final Grades
Final grades are located in the Franklin Self Service system, which you can access through myFranklin.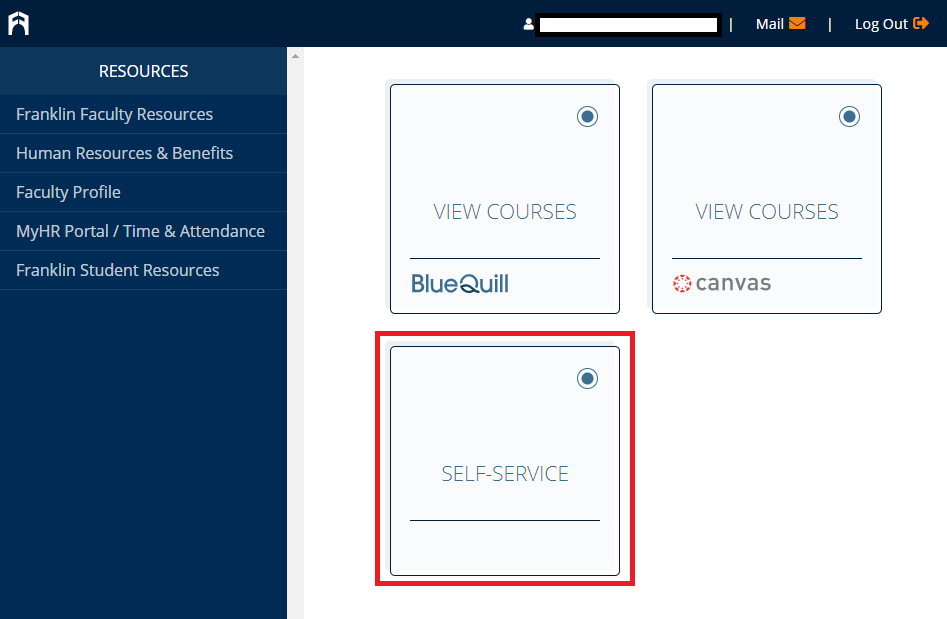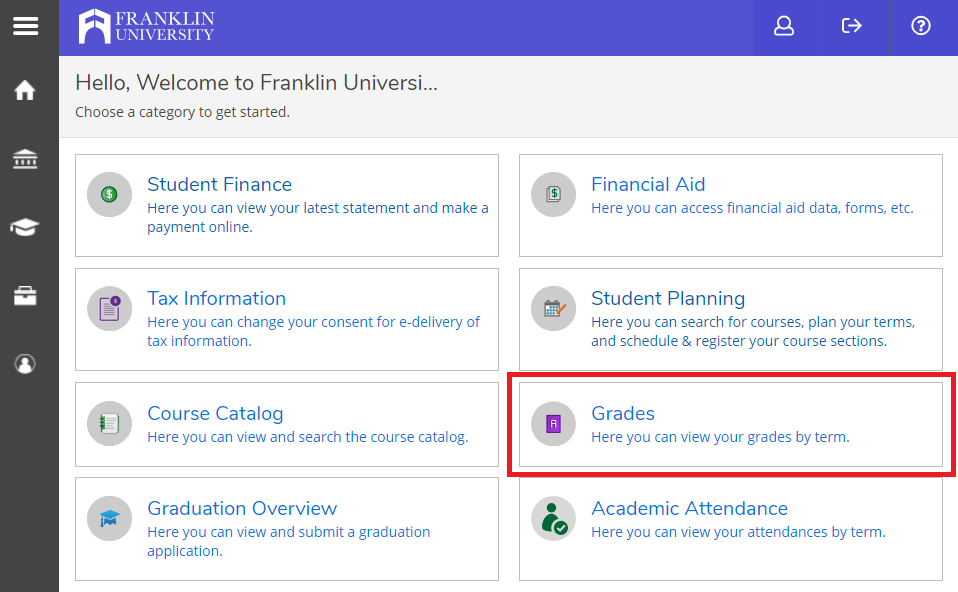 Wish to log a request with the Help Desk? Use your Franklin University username and password to login: Log A Request