Audience: Franklin University students accessing courses in Canvas.
Disclaimer: The results and functionality of the following article only apply to the audience listed above.
The List View Dashboard displays all course To Do items in an agenda view to help you easily manage tasks across all of your courses. The To Do list contains graded as well as any non-graded To Do items your instructor designates for a course To Do list. You can also add and view your own To-Do items in the Dashboard. The List View Dashboard also displays calendar events and course announcements.
Notes:
The List View Dashboard does not account for course favorites and displays all items based on date, course ID, due date, and due time.
To-do items can also be viewed in the Card View Dashboard and the Recent Activity Dashboard.
Open List View

To open Dashboard List View, click the Options icon [1] and select the List View option [2].
View List View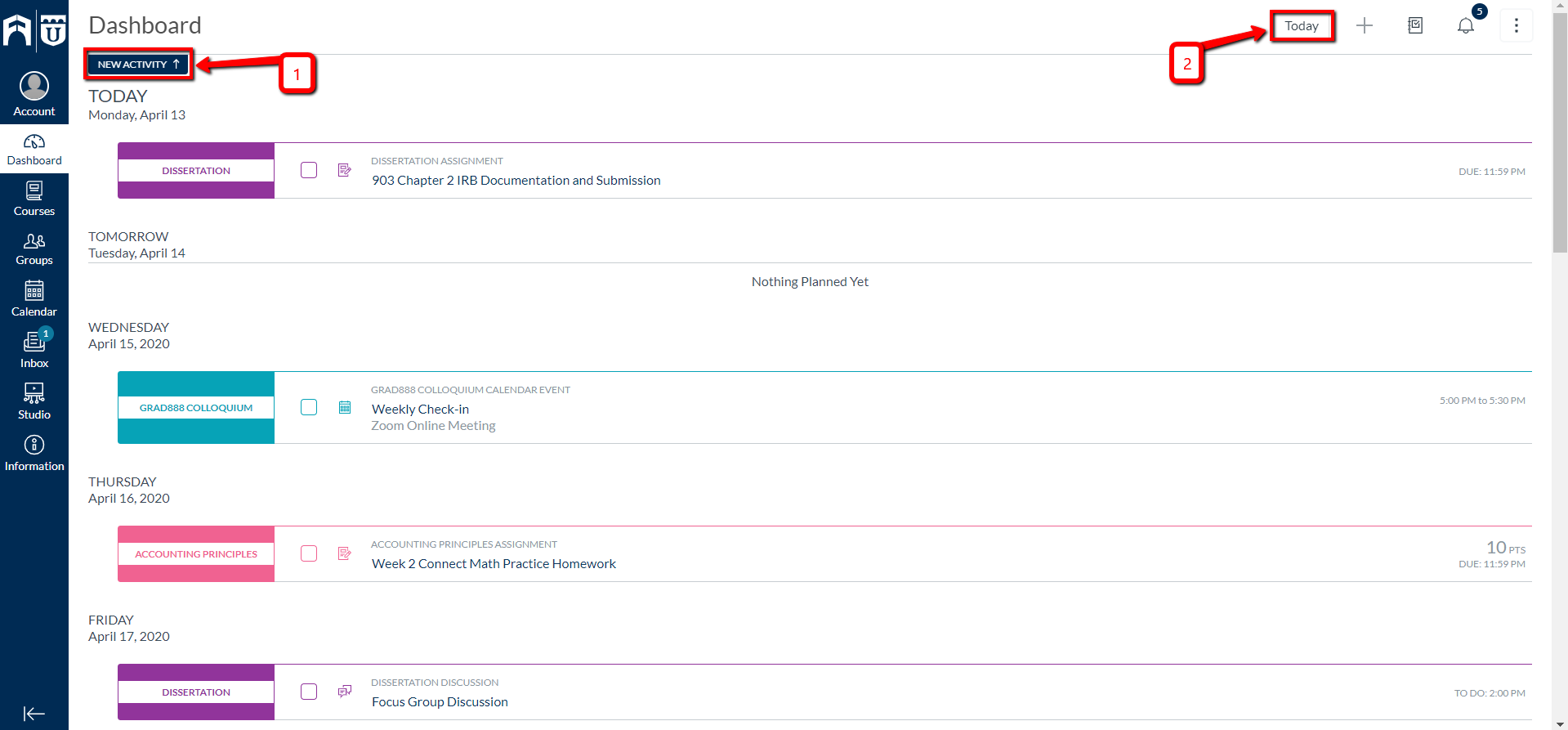 The List View Dashboard defaults to the current date.
To view previous and future dates, scroll up and down the page.
To quickly access prior items with new activity, click the New Activity button [1].
To quickly return to the current day's To Dos, click the Today button [2].
Open Item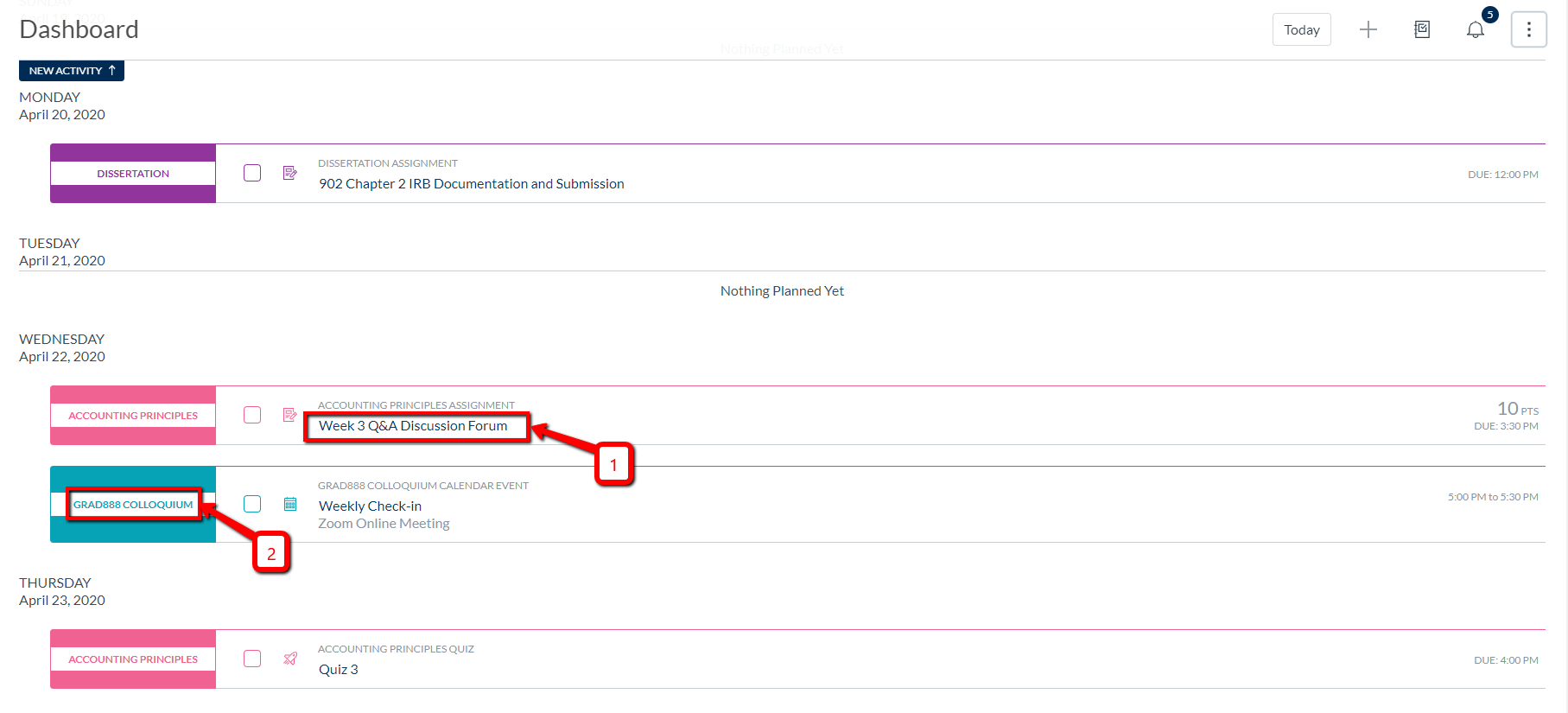 To access a To Do item, click the item name [1].
To view the home page for a course, click the name of the course [2].
A

dd an Item

Click the Add button.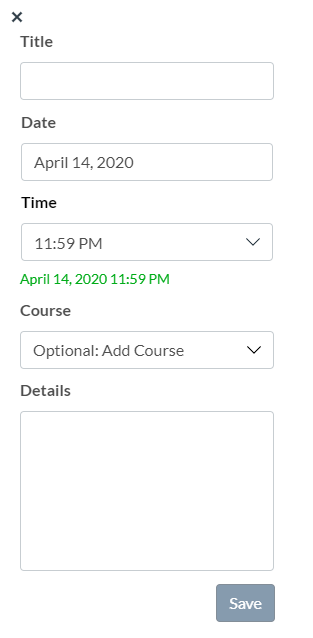 In the Title field enter a name for the to-do item.
The Date field defaults to the current date, and the Time field defaults to 11:59pm. To change the date and/or time when you want to complete the item, modify the date or time appropriately.
Items default as general to-do items, but you can associate the item with a course by selecting a course from the Course drop-down menu.
In the Details field, enter any other details about your to-do item.
Click the Save button to finish adding your new item to the list.
Notes:
Items that you associate with a course display on the to-do list with other course to-do items.
Items that are not associated with a specific course display at the bottom of the day's to-do list.
Wish to log a request with the Help Desk? Use your Franklin University username and password to login: Log A Request