Audience: Franklin University students accessing courses in Canvas that use Pearson e-textbooks with courseware.
Disclaimer: The results and functionality of the following article only apply to the audience listed above.
If your course uses Pearson e-textbook with courseware, access to this material can be found by scrolling through the course module contents, such as shown in the example below.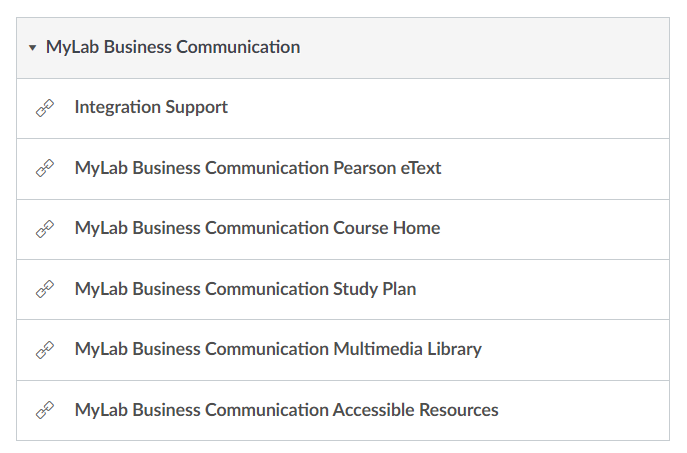 To learn more about the difference between standard e-textbooks compared to e-textbooks with courseware, click here.
Wish to log a request with the Help Desk? Use your Franklin University username and password to login: Log A Request