Audience: Franklin University students using the Canvas Learning Management System.
Disclaimer: The results and functionality of the following article only apply to the audience listed above.
Replying to Course Discussions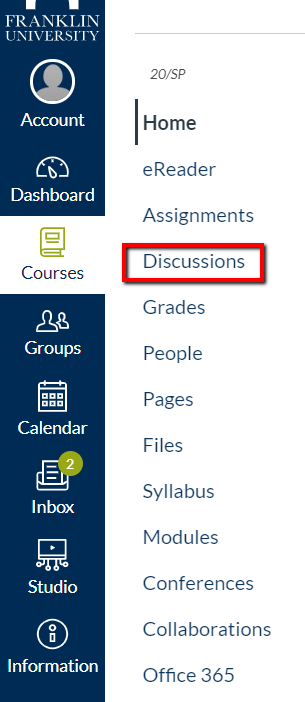 From the Course Navigation, click the Discussions link.

Click on the title of the discussion you want to reply to.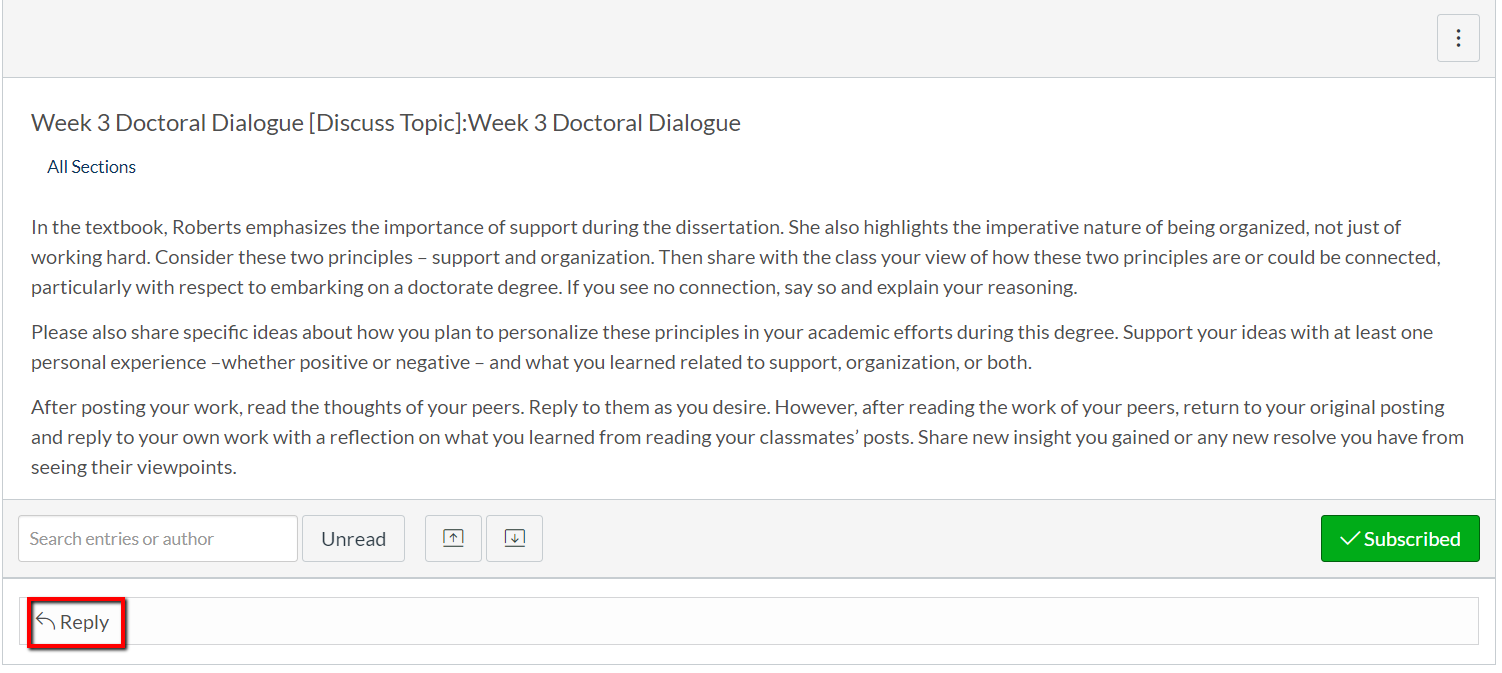 Click the reply link to open the text editor where you will type your reply.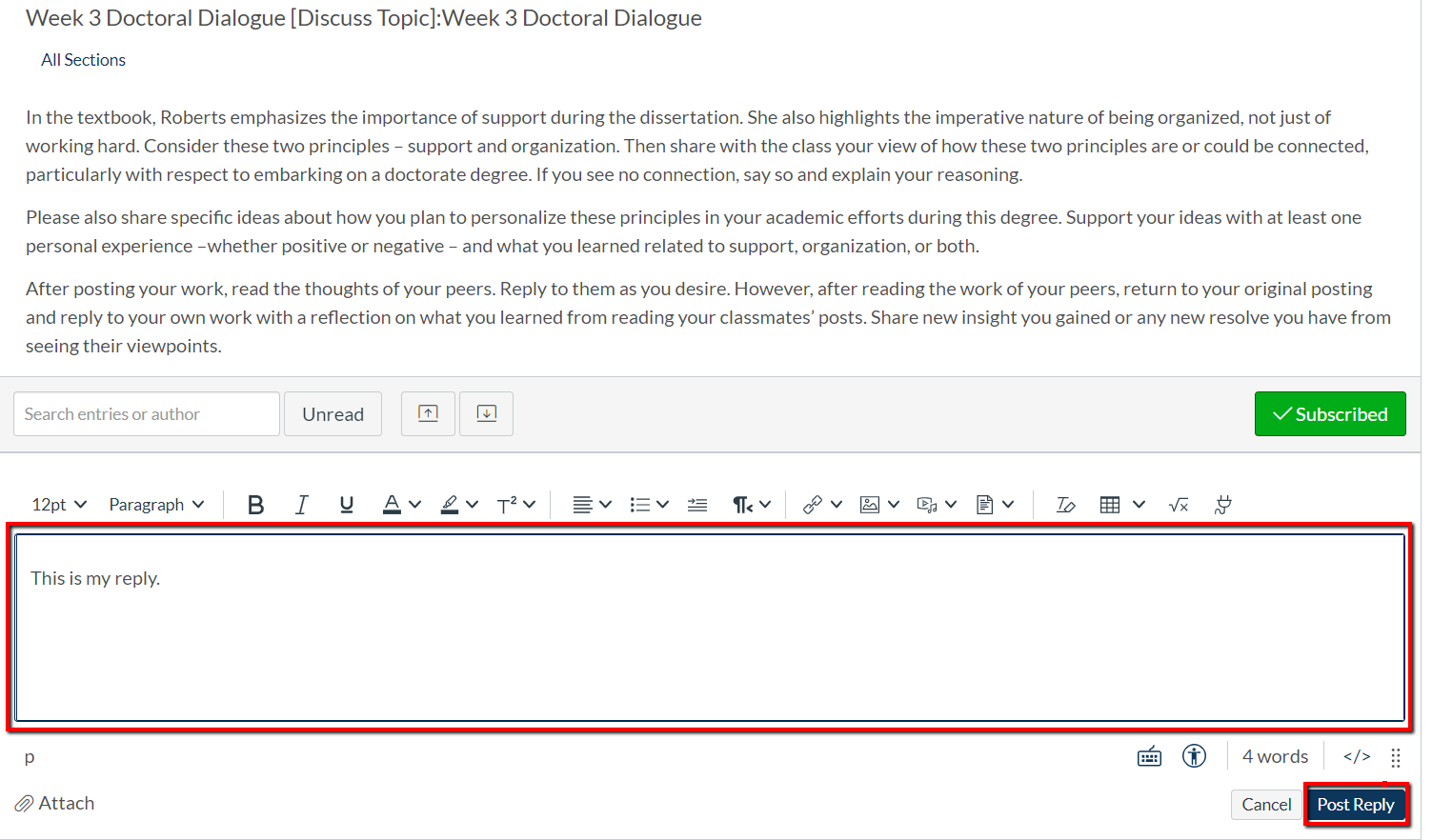 Type your reply in the editor. You can also add links, photos, equations or upload attachments to your reply. When you are satisfied with your reply click the Post Reply button
Wish to log a request with the Help Desk? Use your Franklin University username and password to login: Log A Request