Audience: Franklin University staff, faculty, adjuncts, and doctoral students.
Disclaimer: The results and functionality of the following article only apply to the audience listed above.
One of the benefits of Licensed Zoom accounts is the use the transcription service built into Zoom. To access this service, you will need to setup this feature on your account using the following steps.
Zoom Transcription is turned on by default for all Franklin University licensed Zoom accounts. However, if you need to alter your settings, steps 1 - 4 below will guide you through this process.
1. Sign in to the website franklin.zoom.us with your university credentials.
2. Go to Settings in the left-hand menu.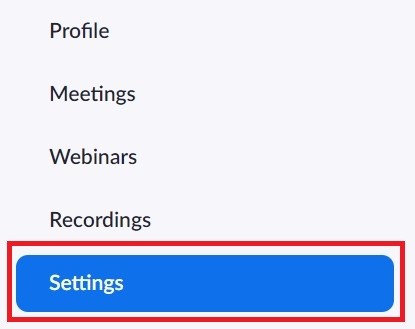 3. Open the Recording tab.

4. Turn on the Audio Transcript setting on your account.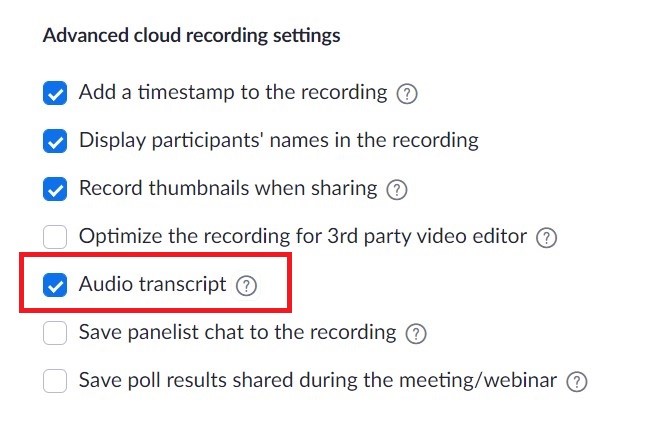 5. When starting a meeting recording, you will be given the option to save the recording to the cloud or locally on your computer. You have to save the recording to the cloud for the transcription feature to work.
6. After the recording has been completed, you will be notified (normally less than 24 hours) by email when the audio transcript is ready.
7. Please make sure the then download the recording and transcript (steps above) as cloud recordings are eventually deleted automatically after the recording is completed. For more information about cloud recording retention, please click here.
Wish to log a request with the Help Desk? Use your Franklin University username and password to login: Log A Request