Audience: Franklin University instructors
Disclaimer: The results and functionality of the following article only apply to the audience listed above.
Section 1 - How to correctly sign into Zoom as an instructor
When conducting a class meeting session for your course, you may encounter an issue where you are unable to start a recording or manage the room participants. This happens when you have not signed in to the Zoom Cloud Meetings desktop program with your Franklin account.
1. Sign in to the Zoom Cloud Meetings desktop program in order to claim your host permissions for your course class meeting.
2. Then schedule and open a session in your course:
Canvas: For questions on how to first setup/schedule a meeting: CLICK HERE
Section 2 - How to correct your instructor permissions in an already running Zoom session
The instructions below detail how to claim host rights and sign into the Zoom Cloud Meetings desktop program once you have already joined a class meeting that you have scheduled.
1. Click the Participants button in the main Zoom window.

2. Click the Claim Host button.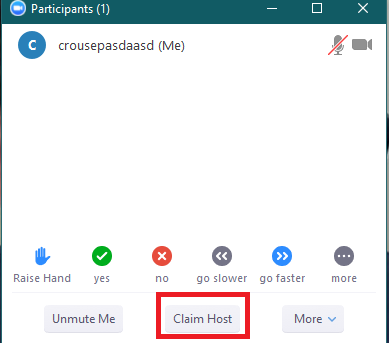 3. Click the "Sign in to Claim Host" link.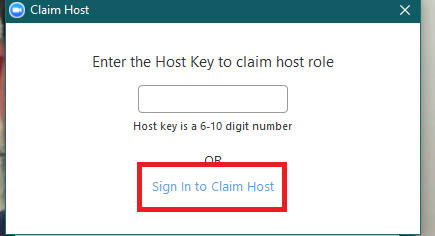 4. Click the "Sign In with SSO" button.
5. Enter "franklin" in the text box and click Continue.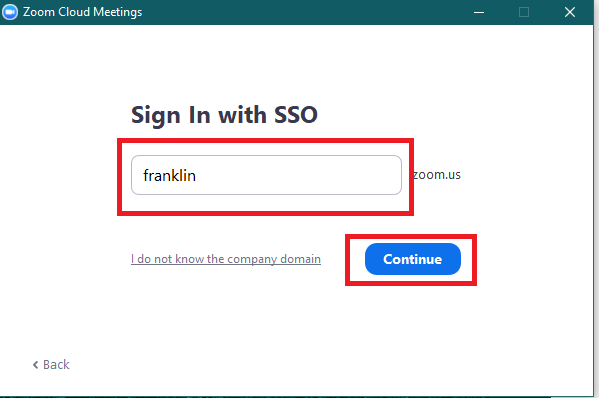 6. Sign in with your Franklin email address and password.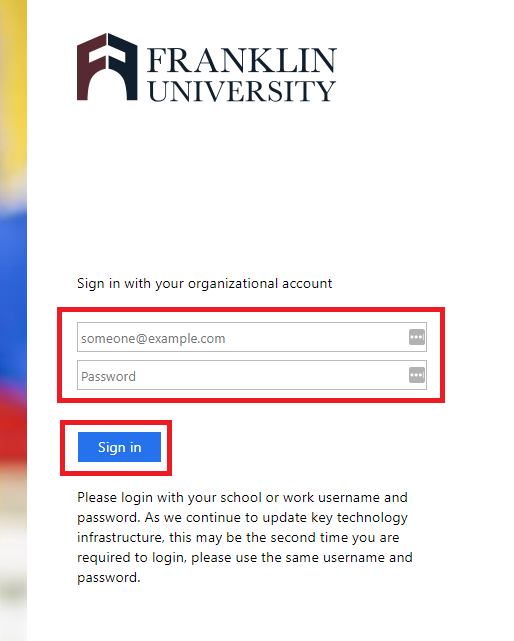 You should now have host permissions in your class meeting.
Wish to log a request with the Help Desk? Use your Franklin University username and password to login: Log A Request