Audience: Franklin University students new to online learning.
Disclaimer: The results and functionality of the following article only apply to the audience listed above.
If you are brand new to online education, here are some guides and links to help learn our systems.
Topics
Where do I take classes?
Canvas: Canvas courses can be accessed by logging into the website: my.franklin.edu
What about meeting with my class and professor?
For online meetings and appointments with your professor, we use Zoom.
To access your Zoom/Meet sessions in Canvas, use the left-hand menu.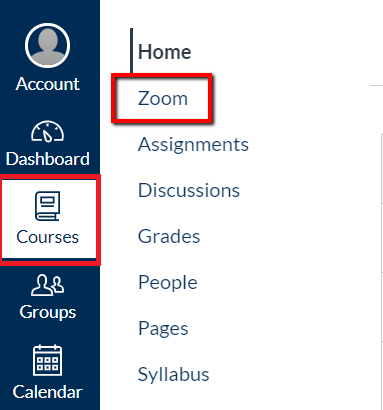 For basic Zoom Training: Click Here
You can then review recorded class Zoom sessions.
Did you know that you can access Zoom on your mobile device? Click Here
How do I contact and collaborate with classmates?
Student Contact in Canvas
Canvas has its own messaging platform, while students also will retain their email. For more information, click here.
Collaboration Sessions with Other Students
Students can chat, screen share, video call and more using Microsoft Teams. For more information, please click here.
How can I access email?
For email, Franklin University uses Microsoft 365 email.
You can access your email using the website: mail.franklin.edu
Or you can get your email on your phone:
You can search your email using this search bar.

For more email training: Click Here
Where should I store my homework?
After submitting your work, you may want to keep a copy of that homework in your own files for later access.
While in your online email, you can also use this icon to open other Microsoft 365 applications.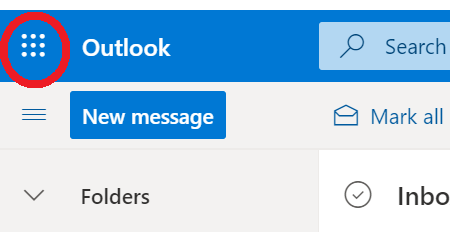 Use that application selector (shown in the screen shot above) to open your OneDrive storage space. OneDrive is online storage that should be used to hold your assignments and other things you are working on for your education. Simply use the upload button to store a copy of your homework online for safe keeping.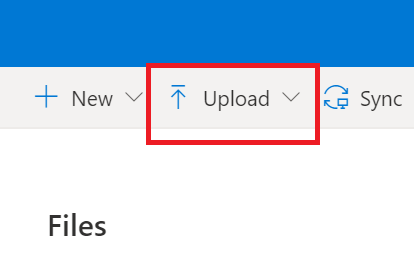 For more OneDrive training: Click Here
How can I use Microsoft Word, Excel, or PowerPoint?
You can also get a free copy of Microsoft Office through your school Microsoft account. For more information: Click Here
What about textbooks?
E-Textbooks are used in many courses. You can access your e-textbook.
In Canvas, use the course menu in the left-hand navigation, Then, click on the eReader and/or Courseware Provider in the course left-hand navigation.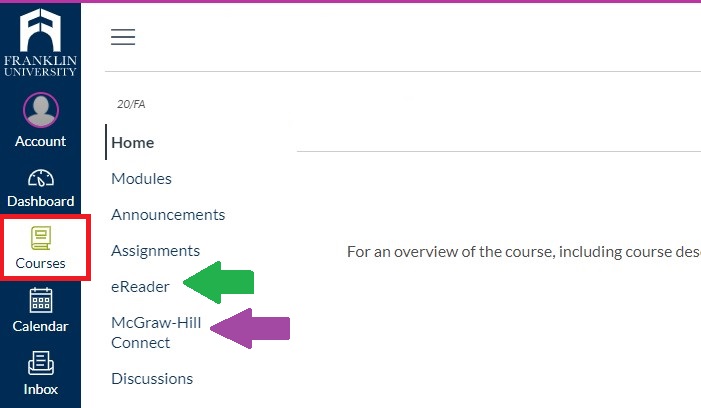 To learn more about e-textbooks, including the differences between e-textbooks and e-textbooks with courseware: Click Here
To see which textbooks go with which courses, Click Here (scroll down on the page the opens).
Where can I learn more?
Search our online portal: Click Here
Learn more about our Help Desk: Click Here
Wish to log a request with the Help Desk? Use your Franklin University username and password to login: Log A Request