Audience: Franklin University Lead Faculty setting up access to McGraw-Hill Connect for your Canvas courses.
Disclaimer: The results and functionality of the following article only apply to the audience listed above.
Once the Lead Faculty completes the master course:
Previously we instructed lead faculty to use the Share/Duplicate feature. Please do NOT follow this procedure any longer and instead refer to the revised steps below. Continuing the use the Share/Duplicate feature will cause Connect to malfunction for your faculty members.

1. They will duplicate the section to create one CONNECT course per every Canvas section (It is highly recommended to use this naming convention matching Canvas section name, i.e. "ACCT225-H1WW Fall 2017".) To make sure the Instructor can pair with the CONNECT course in Canvas, Lead Faculty must share the section. Follow the instructions below:
2. Click the gear icon first.
3. Second, click the "Copy Section" menu option.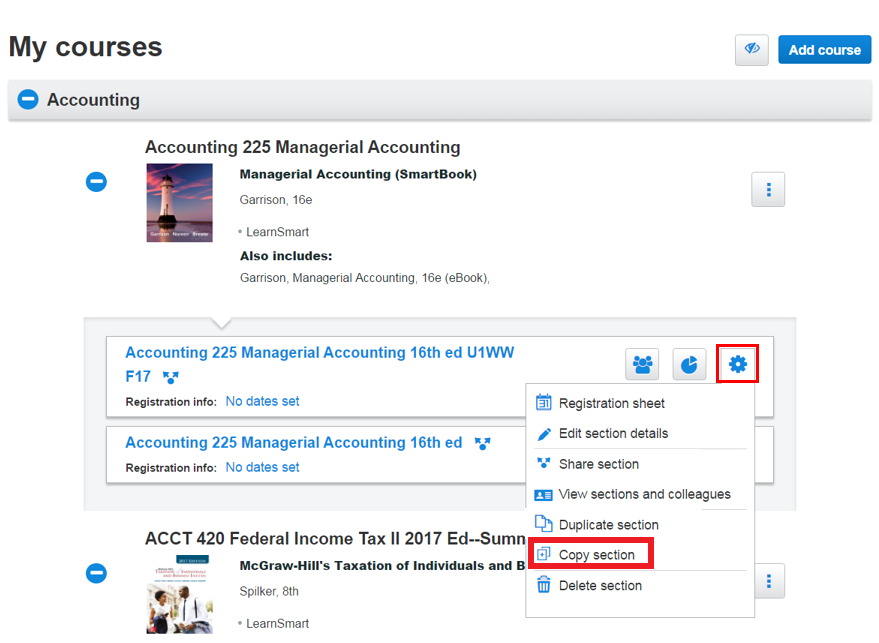 4. Press the button to copy your section: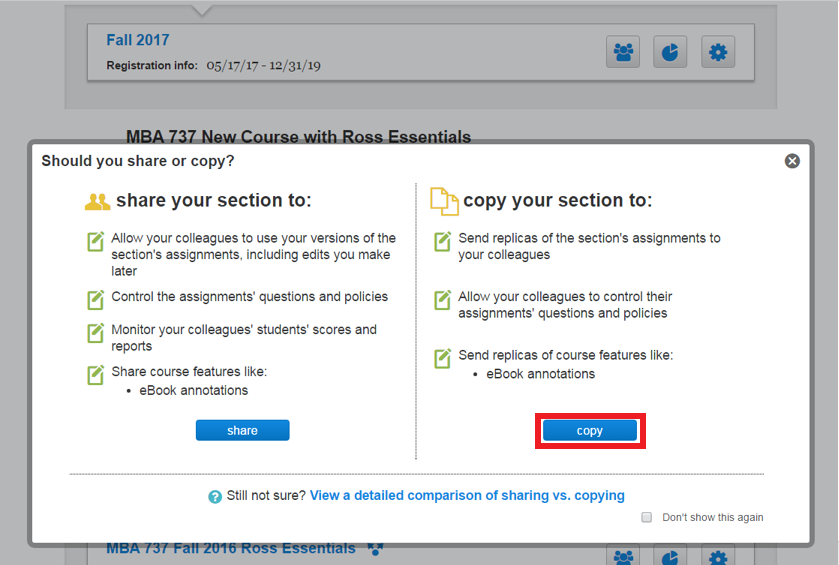 5. Enter the Instructor [firstname].[lastname]@franklin.edu email address of the Instructor. Do not use the email format: [username]@franklin.edu. This will cause the process to fail.
6. Then, click on Find Colleagues.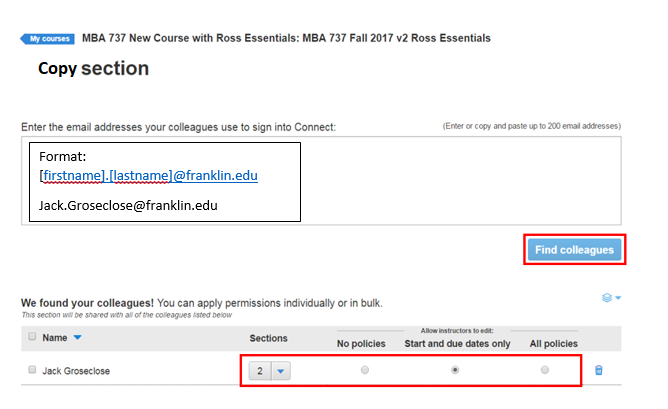 7. The Instructor's name should now appear. Make sure to select the correct number of sections if the Instructor is teaching multiple sections. Please also select the appropriate instructor edit policy (In most cases - Start and due dates only.)
8. Click the copy button.
Wish to log a request with the Help Desk? Use your Franklin University username and password to login: Log A Request