Audience: Franklin University students taking courses with McGraw-Hill Connect Math courseware.
Disclaimer: The results and functionality of the following article only apply to the audience listed above.


There are 3 main McGraw-Hill Platforms used for e-textbooks with Courseware at Franklin University:
Connect (sometimes called Connect Plus)
ALEKS
Connect Math
This article is about Connect Math.
Setting up access to McGraw-Hill Connect Math in your Canvas Course.
McGraw-Hill Connect Math / ALEKS content is access through a learning object in your Canvas course. Please follow the steps below when accessing your content for the first time.
In Canvas
1. Click on the Courseware in the course left-hand navigation.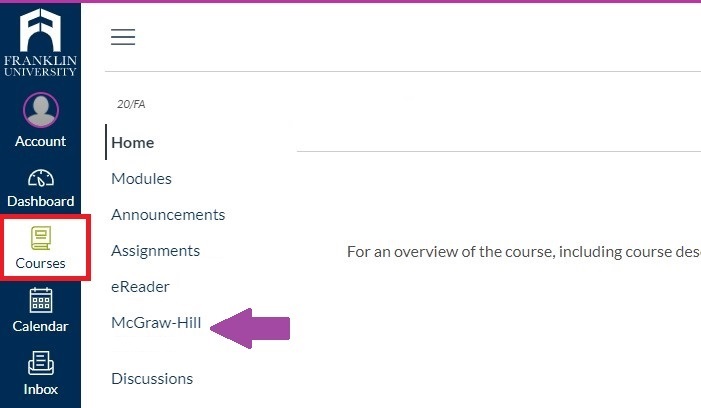 2. You will see the welcome screen below. If this is the first time you have used Connect Math / ALEKS, check the "No, I am new to Connect Math" option and click Continue. If you have used Connect Math ALEKS in a prior course, skip ahead to step 7.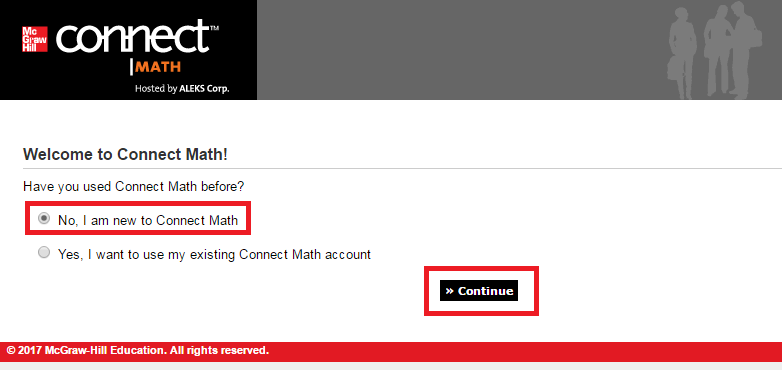 3. Fill out the form on the next page. Enter your name and your student email address. Bbe sure to include the @email.franklin.edu email suffix at the end. Click the checkbox at the bottom after you read the User Agreement and click continue.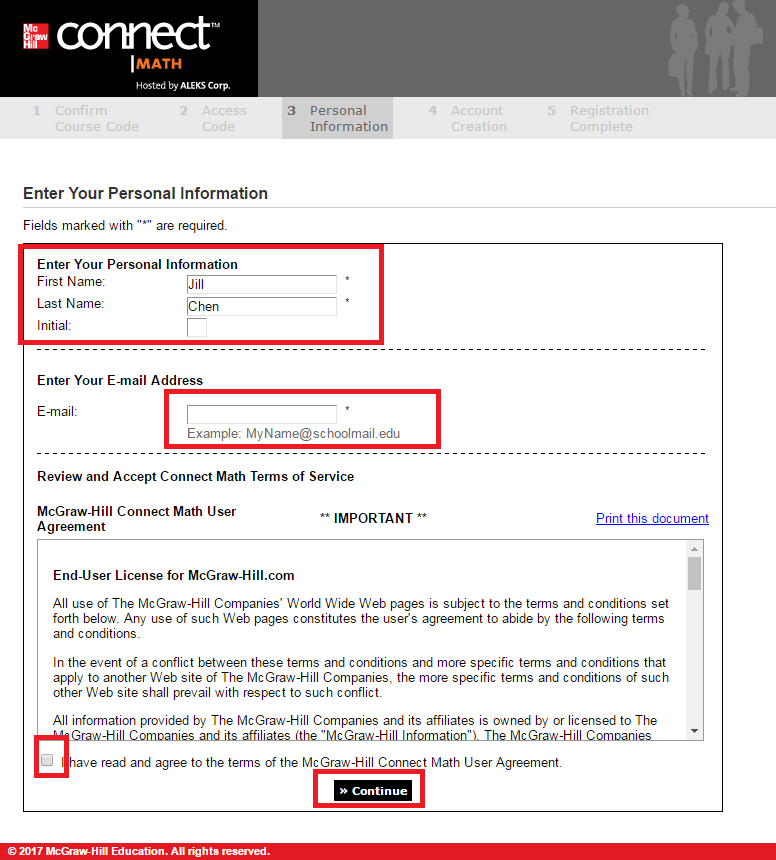 4. This will complete your registration for Connect Math / ALEKS. You should see the following screen. Click Continue to be taken to your course dashboard.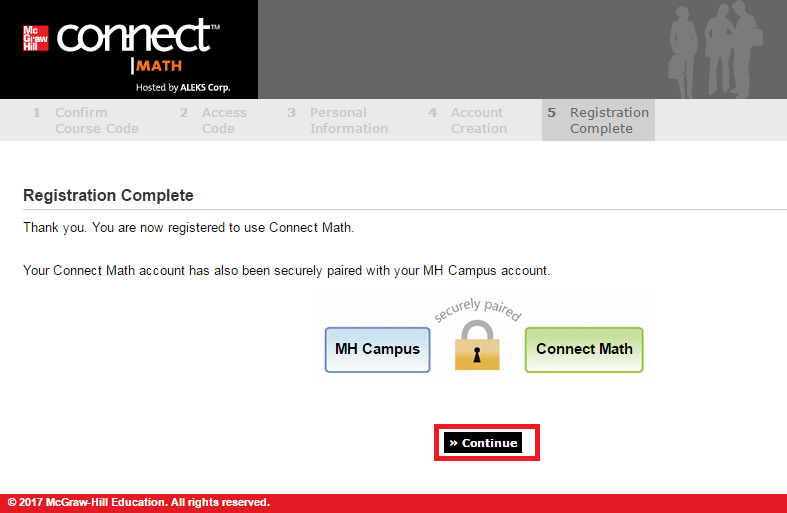 5. Subsequently, when you access Connect Math / ALEKS through the learning object in myFranklin, you will be taken directly to the dashboard as pictured below.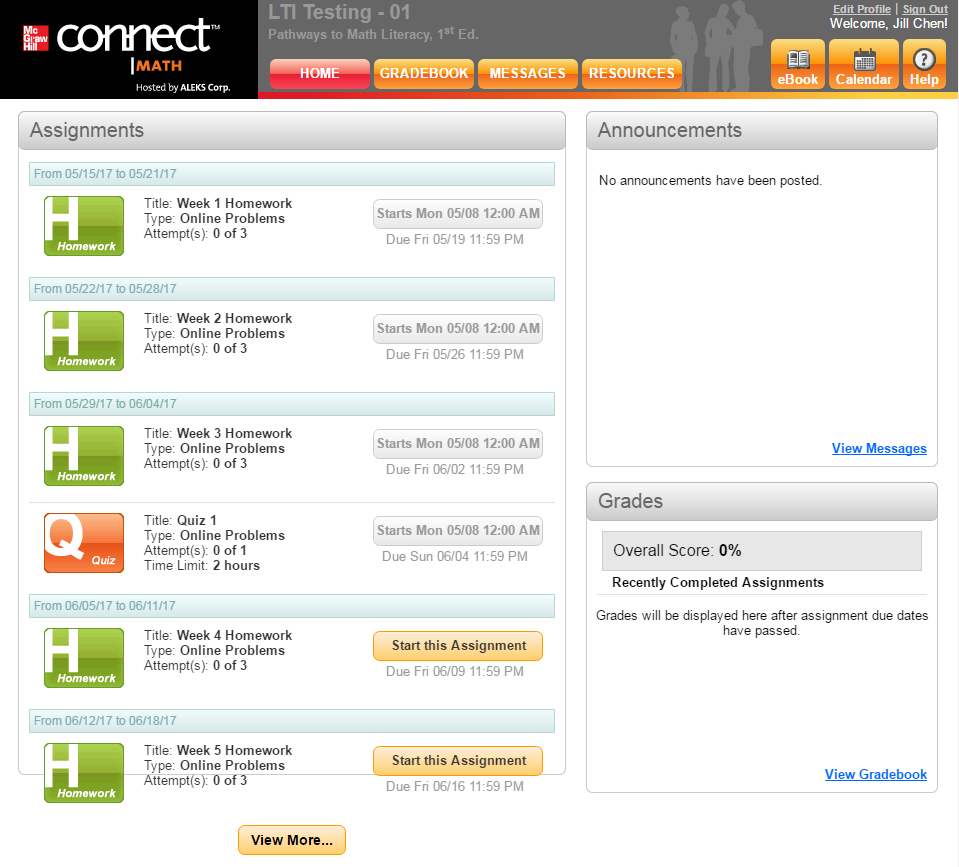 6. If you have used Connect Math / ALEKS in prior courses, click the "Yes, I want to use my existing Connect Math account" option and enter your Connect Math Login name and password. If you forget this information, you can use the "I forgot my login information" link.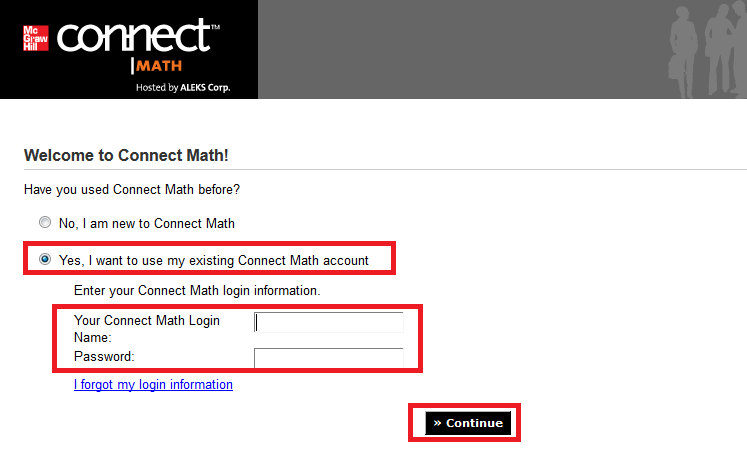 Troubleshooting
If, upon clicking the Connect Math / ALEKS learning object in myFranklin you receive the following message, this means your instructor has not completed the Math Connect / ALEKS setup process for your course. Please notify your instructor so they can complete this process as quickly as possible.
For more information about using McGraw-Hill Courseware: Click Here
Wish to log a request with the Help Desk? Use your Franklin University username and password to login: Log A Request