Audience: Franklin University students taking courses with McGraw-Hill Connect courseware.
Disclaimer: The results and functionality of the following article only apply to the audience listed above.
There are 3 main McGraw-Hill Platforms used for e-textbooks with Courseware at Franklin University:
Connect (sometimes called Connect Plus)
ALEKS
Connect Math
This article is about Connect.
---
This document will outline the procedure that students will use to set up and access the McGraw-Hill Connect portion of their online course. Topics:
1. Accessing McGraw-Hill Connect
Accessing McGraw-Hill Connect
Click on the Courseware in the course left-hand navigation.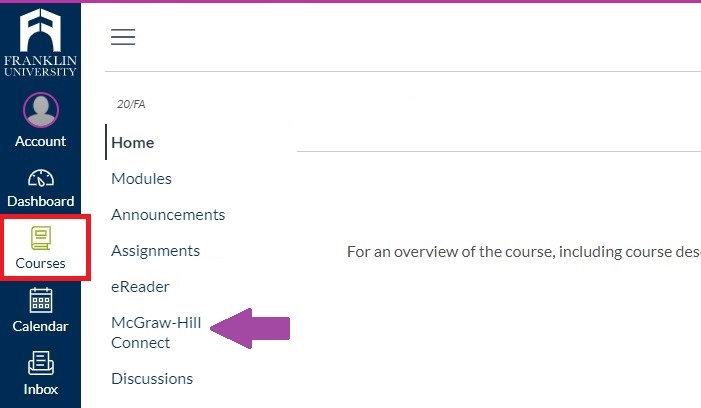 2. At this point, you may be asked to agree to the McGraw-Hill Connect Terms of Use. If so, read the terms and agree.
3. This should take you to the main Connect page, the look of which will vary based on the specific Connect product in use.
4. You will need to activate your e-textbook code with Connect. You may be taken directly to a screen like the one below. You may also need to click a message at the top of your Connect page saying that you need to purchase access. Clicking that message should take you to the page that looks similar to the one below. Click Continue to associate your e-textbook with your Connect class.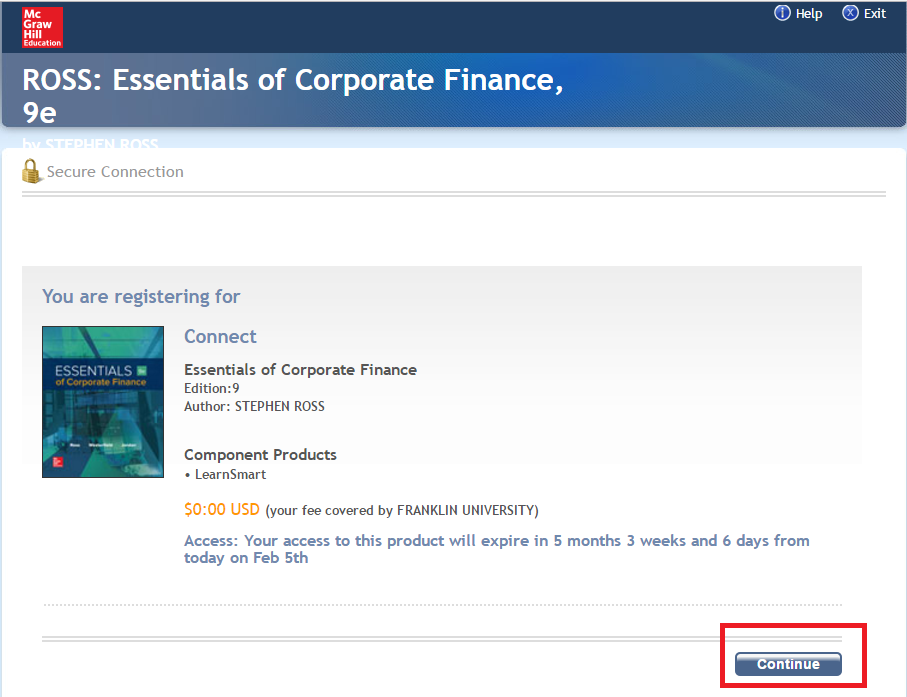 5. Your Connect product should now be activated and associated with your Canvas course. On subsequent clicks of the Open button in the Connect learning object in your course, you should be taken directly to this page.
6. You may be prompted to login for access. The password for the McGraw-Hill account is not connected to your Franklin University password. Therefore, if you have not setup your password or have forgotten it, use the forgot password button. After working through the prompts, you should be sent an email from "mheducation" with a prompt to set your new password.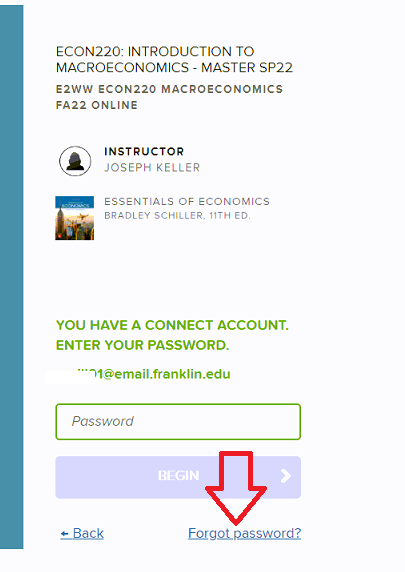 Courtesy Access
You may encounter a screen where you are being asked to purchase access, or enter a registration code for a course that is supposed to have integrated McGraw-Hill Connect access. A screen like this likely means that McGraw-Hill is processing the course for integration. As a workaround, please follow these steps to access the courseware platform:
1. Make sure to access the courseware through Canvas. Use steps 1 and 2 from the section above entitled: Accessing McGraw-Hill Connect. You must access your e-textbooks and courseware using this method for all courses with e-textbook and/or courseware integration.
2. If you still access this screen (where you are being prompted to purchase the book), click "Start Courtesy Access" (it could also say "Access Now") in the temporary access area. This will give you two-weeks of courtesy access while the publisher completes setup.
Note: You will automatically be switched from Courtesy Access to Full Access when the publisher has finished processing the course.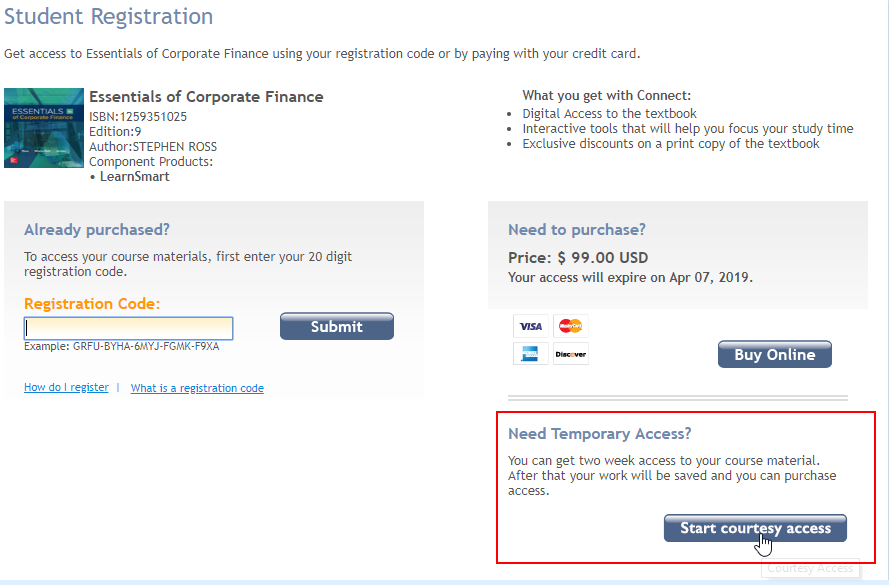 In some newer courses, the screen may instead look like this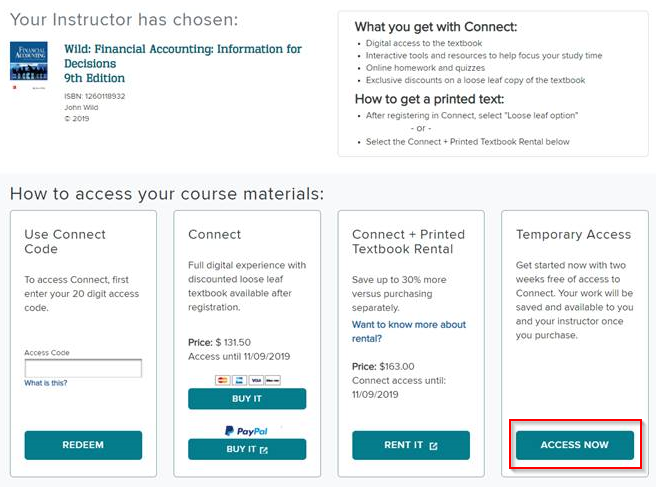 Troubleshooting
You may encounter a screen like the one below indicating that your course has not yet been paired to Connect. This means that your instructor has not completed the setup for the Connect session for your course. You may follow up with your instructor for additional information.

For more information about using McGraw-Hill Courseware: Click Here
Wish to log a request with the Help Desk? Use your Franklin University username and password to login: Log A Request