Audience: Franklin University Instructors setting up access to McGraw-Hill Connect Math for Canvas courses.
Disclaimer: The results and functionality of the following article only apply to the audience listed above.
There are 3 main McGraw-Hill Platforms used for e-textbooks with Courseware at Franklin University:
Connect (sometimes called Connect Plus)
ALEKS
Connect Math
This document is about Connect Math.
Topics
This document will cover common processes you may encounter when teaching a course with McGraw-Hill Connect Math integration through McGraw-Hill Campus. Connect Math will be accessed through a learning object in your Canvas course.
Access McGraw-Hill Connect Math using the Canvas course left-hand navigation menu.
Instructor Adoption of Connect Math
1. The first step is to agree to the terms and conditions. This agreement is per user. Once you have agreed, you will not see it again.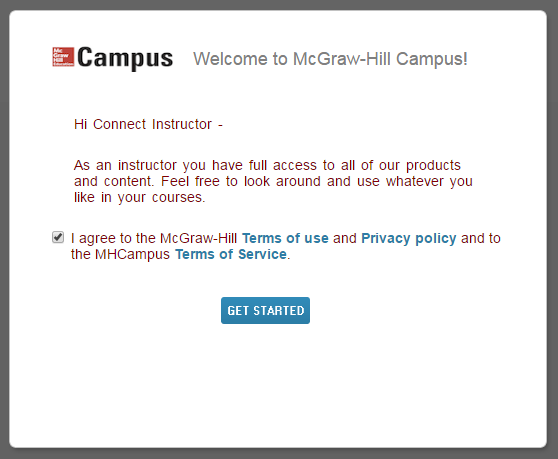 2. Check the I agree to the McGraw-Hill Terms of Use checkbox and click on GET STARTED.
3. Click the CONNECT MATH button at the bottom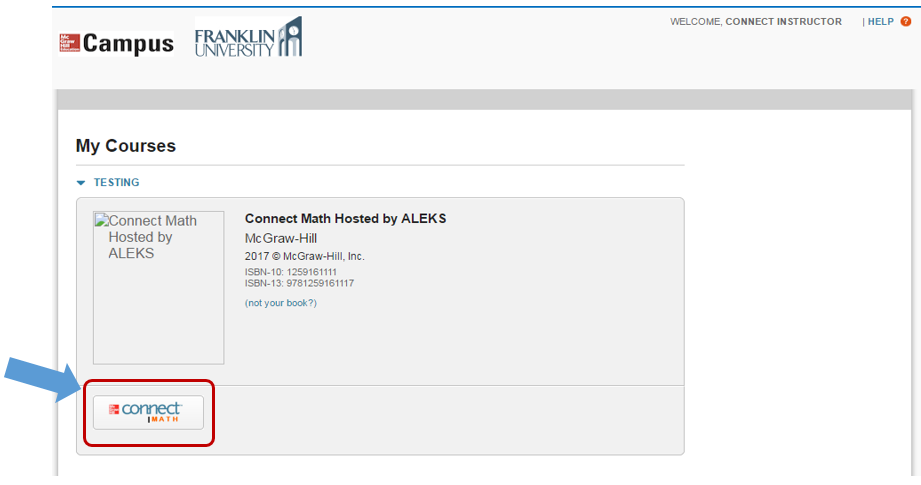 In most cases, you will be moved past steps D and E automatically. However if you are prompted to enter an ISBN number, please see the next 2 steps below.
If you do not see the CONNECT MATH button, enter the ISBN number: 1259161111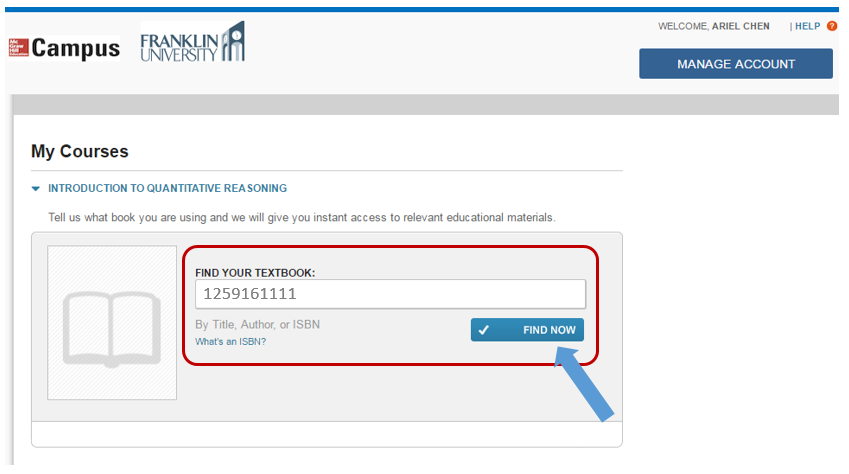 Click on the SELECT button to select CONNECT MATH HOSTED BY ALEKS.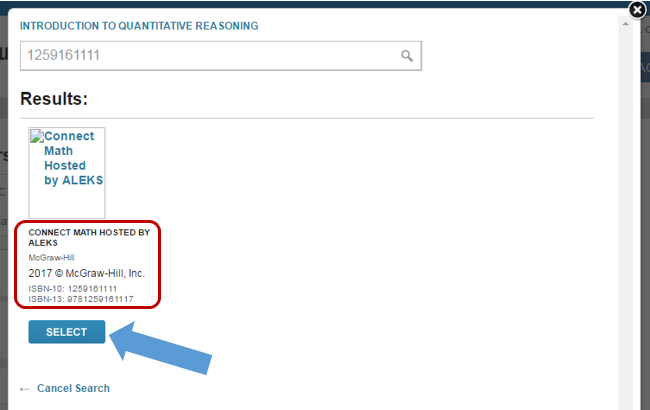 You will be taken to the following page detailing the features of Connect Math. Click the button that says "I want this for my students".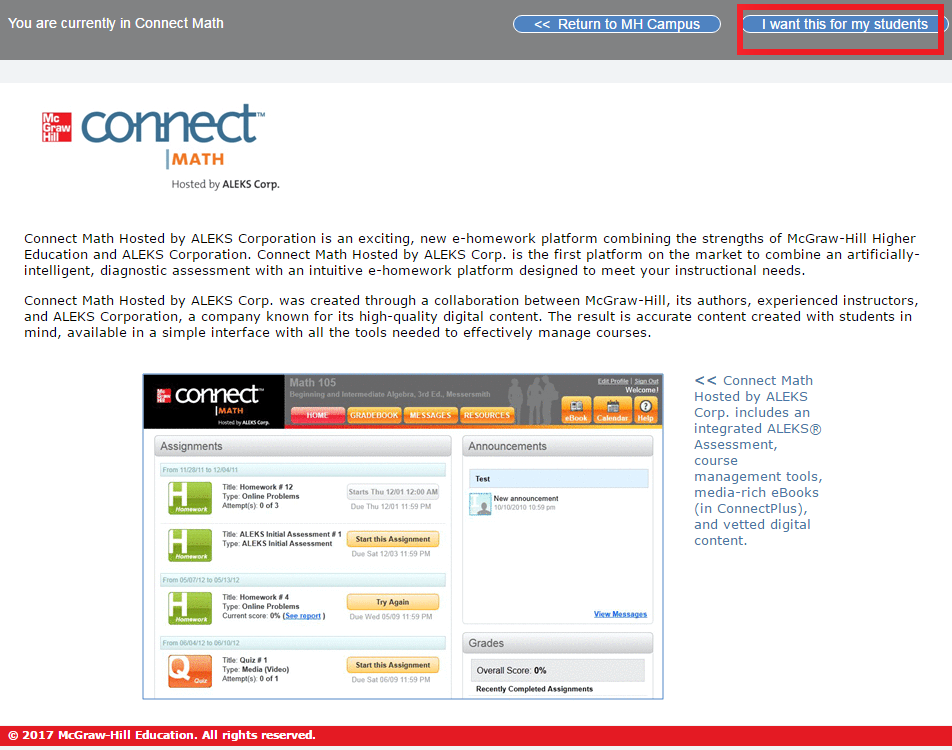 Click on Adopt Connect Math to complete this step.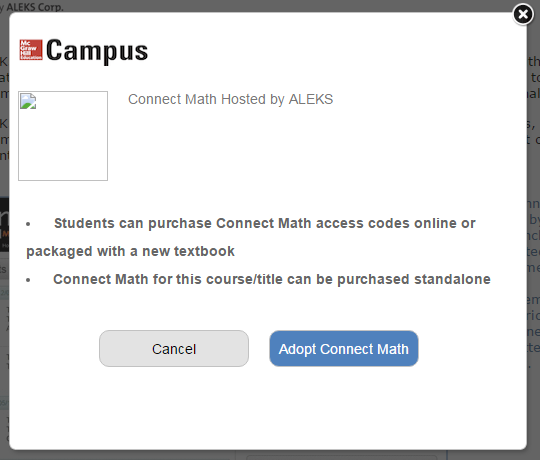 Pairing a Canvas Course to a Connect Math Class
If the section is not paired with Connect Math class, the following screen will appear upon clicking the Connect learning object. Choose "An existing Connect Math course", pick the correct course from the drop down and click Continue. This completes the pairing process.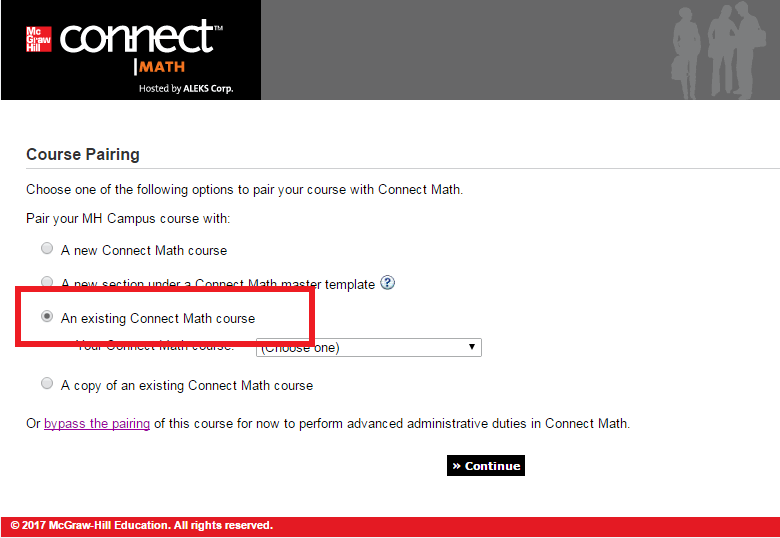 Instructor Interface in Connect Math
Once the section is paired with the Connect Math class, it will bring you to the Connect Math class directly.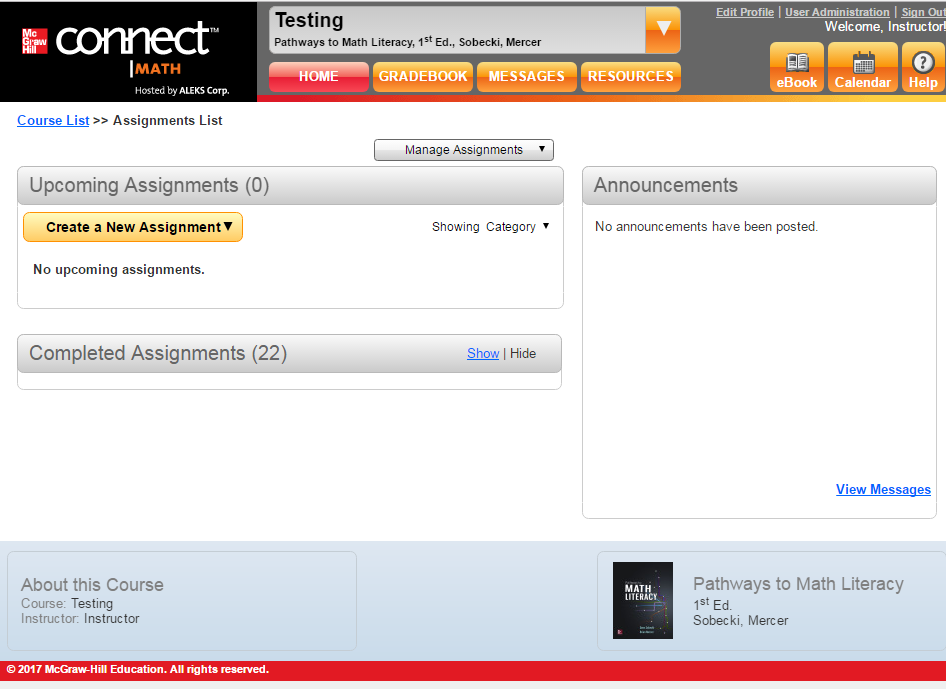 First time users will go through a quick tutorial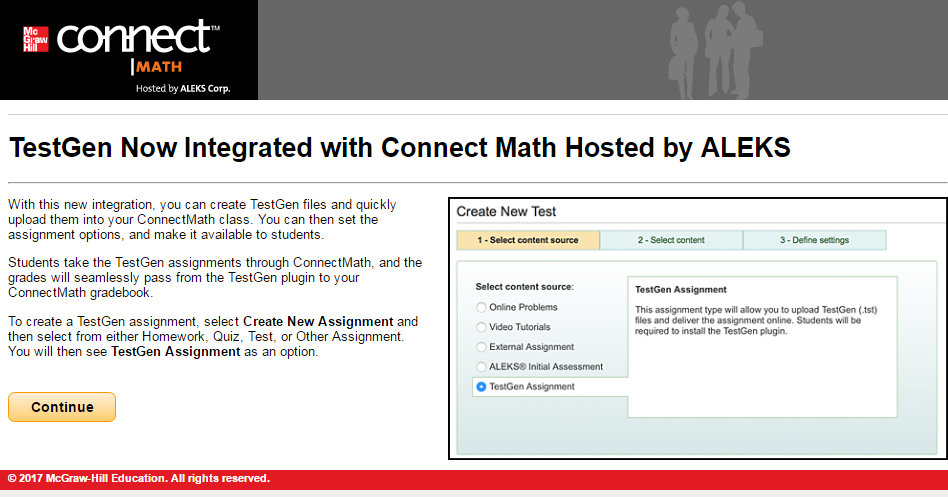 For more information about using McGraw-Hill Courseware: Click Here
Wish to log a request with the Help Desk? Use your Franklin University username and password to login: Log A Request