Audience: Franklin University Instructors setting up access to McGraw-Hill ALEKS for your Canvas courses.
Disclaimer: The results and functionality of the following article only apply to the audience listed above.
There are 3 main McGraw-Hill Platforms used for e-textbooks with Courseware at Franklin University:
Connect (sometimes called Connect Plus)
ALEKS
Connect Math
This article is about ALEKS.
Topics
Accessing McGraw-Hill ALEKS
Access McGraw-Hill ALEKS using the Canvas course left-hand navigation menu.
The First Time you Access McGraw-Hill ALEKS
1. The first time a new user tries to access ALEKS through Canvas, ALEKS will auto create a user account.
2. Choose No, I am new to ALEKS.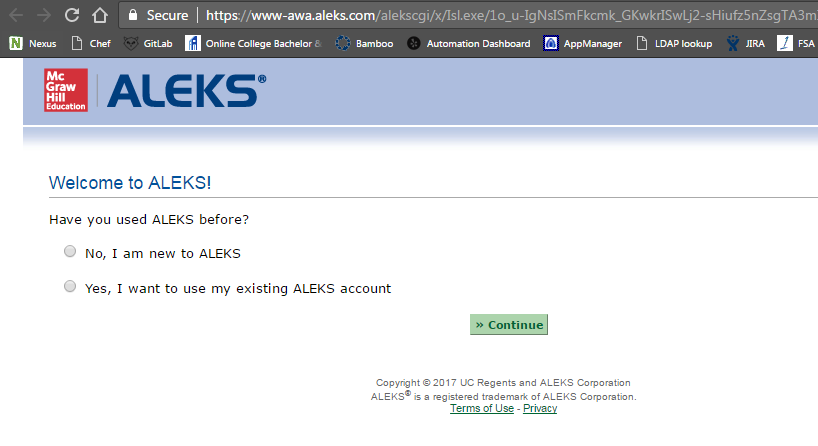 3. Enter your personal information and email address, and check the "I have read and agree to the Terms of Use" checkbox. Click Continue.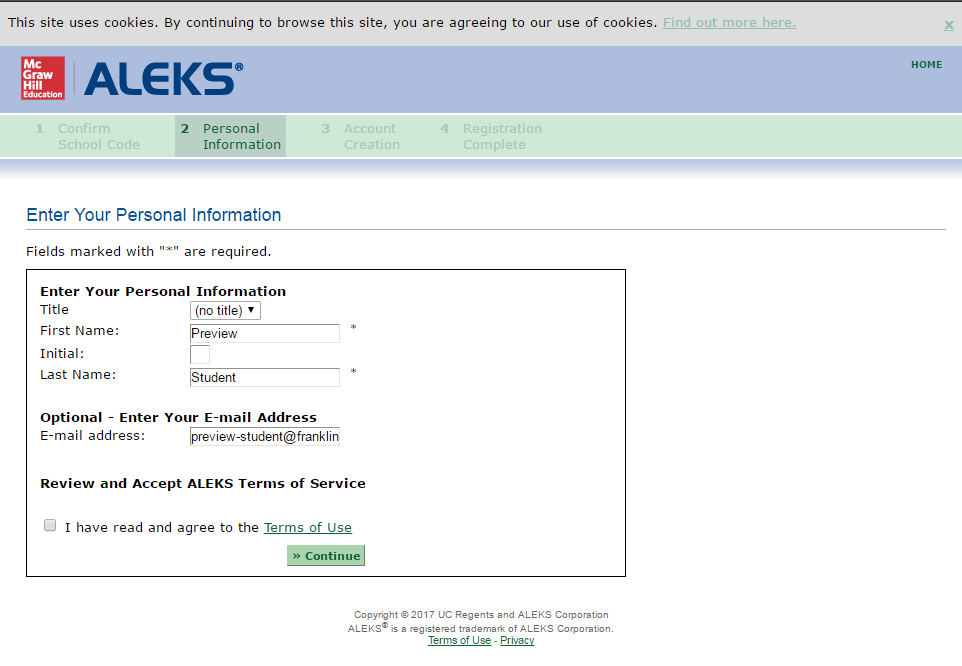 4. This completes the user creation. Click on Continue.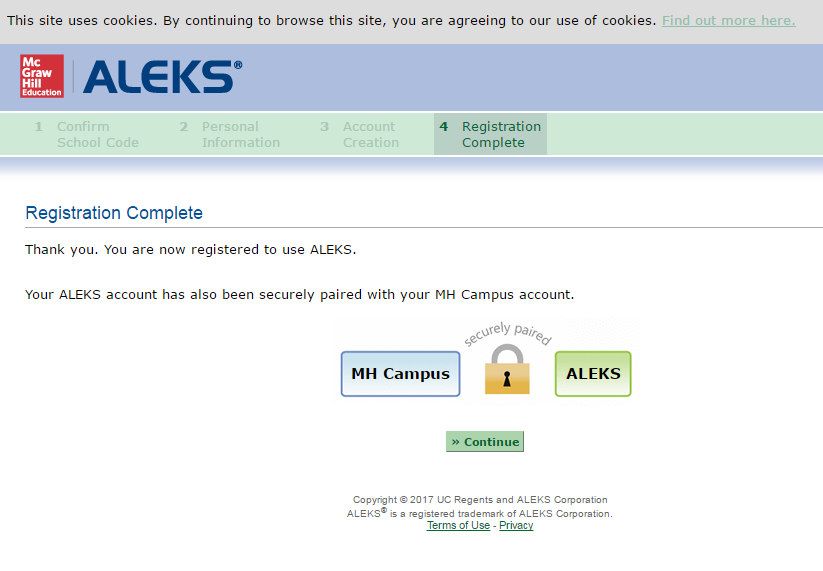 Pairing a Canvas section with an McGraw-Hill ALEKS
1. If the section is not yet paired with McGraw-Hill ALEKS class, the following screen will show up.
2. Select A New Section Under an ALEKS Master Template and choose the correct template.
3. Enter the section name consistent with Franklin's section (for example: H1WW) and click on Save.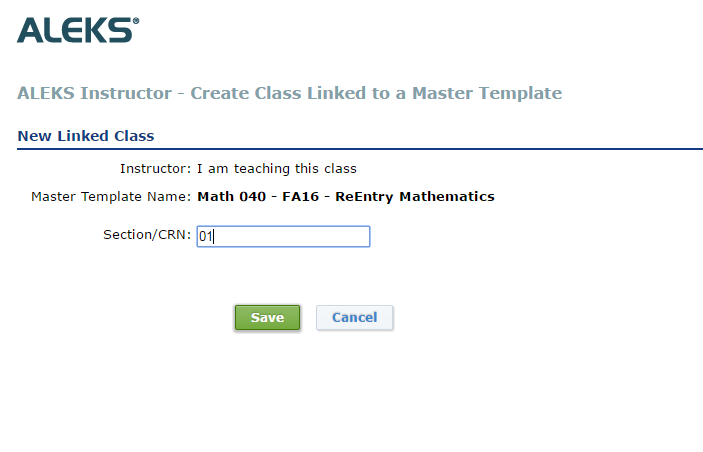 4. This completes the pairing process.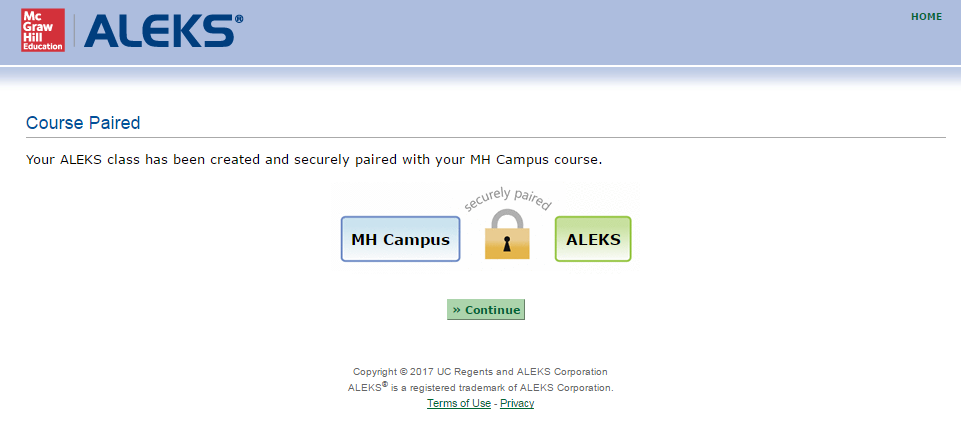 The next time you access this object, it will bring you to the McGraw-Hill ALEKS class immediately as shown below.
For more information about using McGraw-Hill Courseware: Click Here
Wish to log a request with the Help Desk? Use your Franklin University username and password to login: Log A Request