Audience: Franklin University Office 365 Email users.
Disclaimer: The results and functionality of the following article only apply to the audience listed above.
Topics
2. Manage Conversation View using Office 365 Online Email
3. Manage Conversation View using Outlook Software
What is Conversation View
Part of Microsoft Email, conversations allow you to reduce clutter in your inbox and follow email chains by grouping similarly-titled emails together. However, if Conversation View is enabled, it may appear as though emails are missing when searching for them, if that email contained in a email chain.
It isn't immediately clear to first-time users how to turn this feature on, while those who have the feature inexplicably turned on sometimes can't find how to turn it off.
If you respond to an older email in a conversation with Conversation View enabled, you may see the following message:

Office 365 (Online Email)
The following instructions will allow you to enable or disable this feature in your Office365 mailbox.

1. Open the Setting Menu using the Gear icon, and View All Outlook Setting.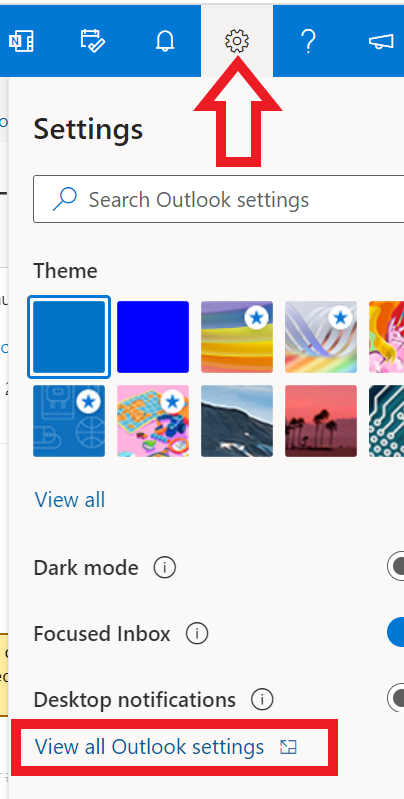 2. In the settings menu, select Mail > Layout > Message Organization.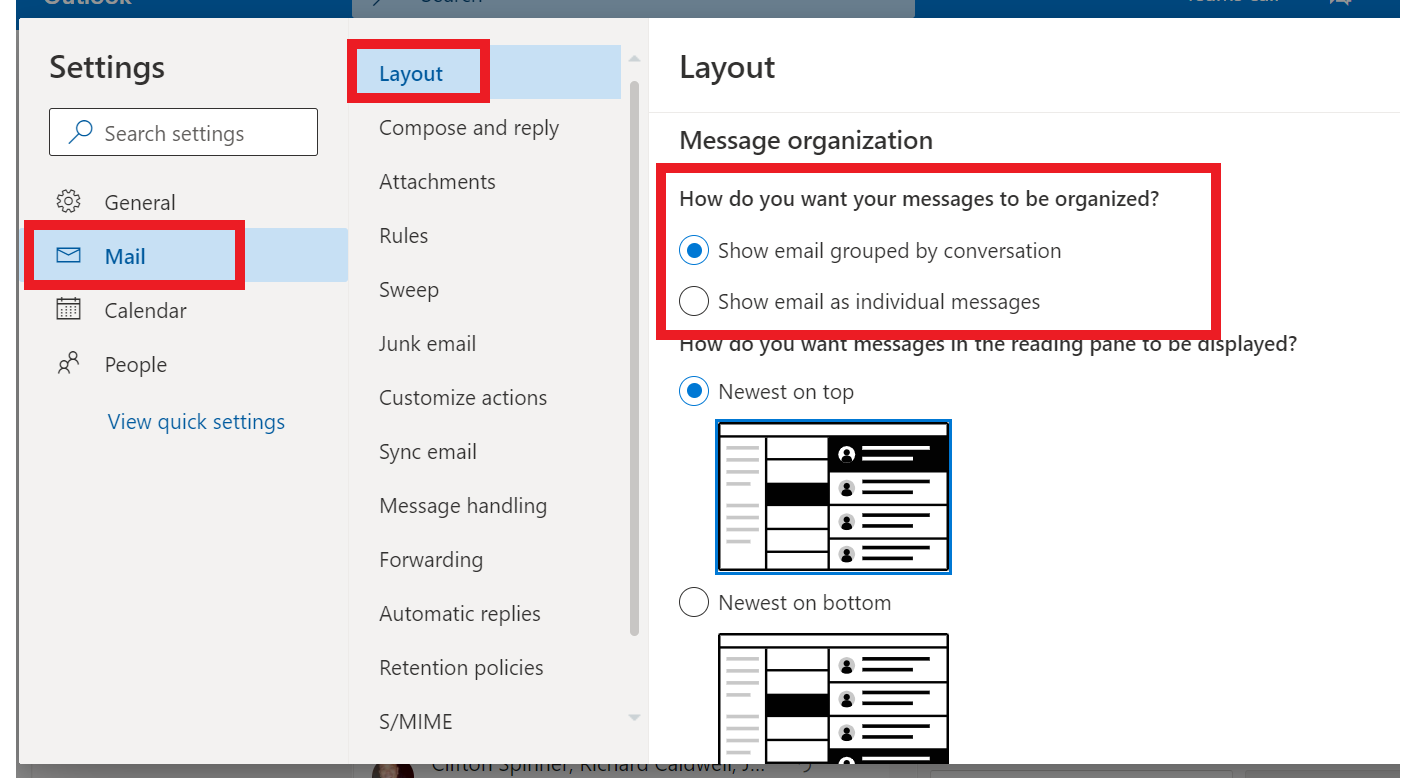 Outlook (Desktop Software)
Here's how you can enable or disable Conversation View in three really quick steps.
1. Click the View tab at the top of your Outlook home screen.

2. Check the box that says Show as Conversations. To turn it off instead, uncheck the box.

3. Select the folder you want to apply Conversations view to.

And you're done! If you've just turned the feature on, you'll notice little arrows next to emails that have been threaded. Clicking on the arrow reveals all the messages that have been grouped together under that thread.
Wish to log a request with the Help Desk? Use your Franklin University username and password to login: Log A Request