Audience: Franklin University Faculty and Staff that wish to grant access to other faculty and staff members to act as delegates of their mailbox and calendar.
Disclaimer: The results and functionality of the following article only apply to the audience listed above.
Granting access to someone else to be a delegate for your inbox is handled by you and does not require IT Department permission to complete.
For the person GRANTING delegate access, please complete all steps below
Step 1
: is detailed in the following article, in the
Make Someone My Delegate
section:
Step 2:
- Right click on your email folder (firstname.lastname@franklin.edu) and go to folder permissions.
- Highlight the person in question an reassign their permissions here. There is a drop down of different permission levels to choose from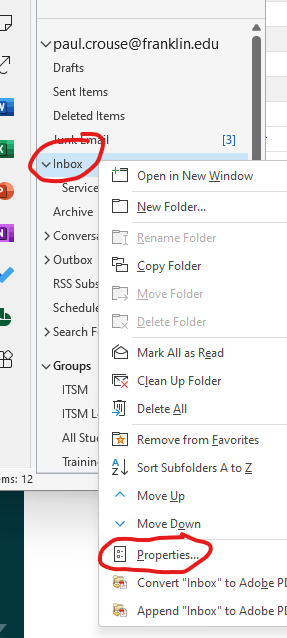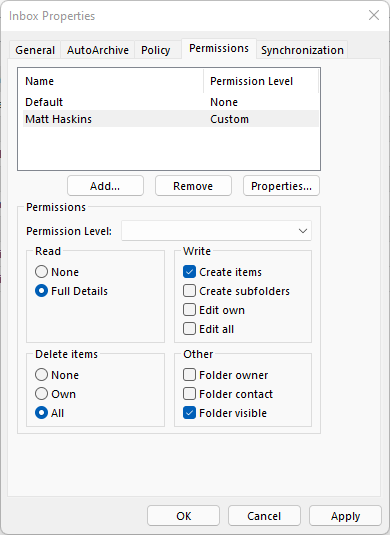 Step 3: Head to the calendar section of Outlook and right click on your main calendar on the right hand side, then click Properties. Find the Permissions tab and assign the appropriate level of permissions: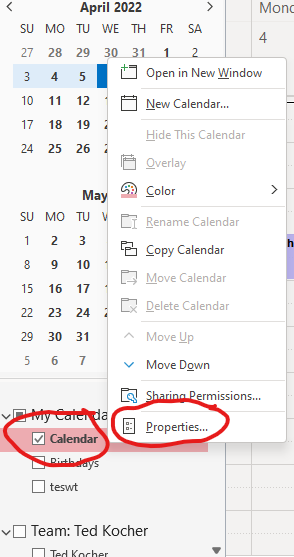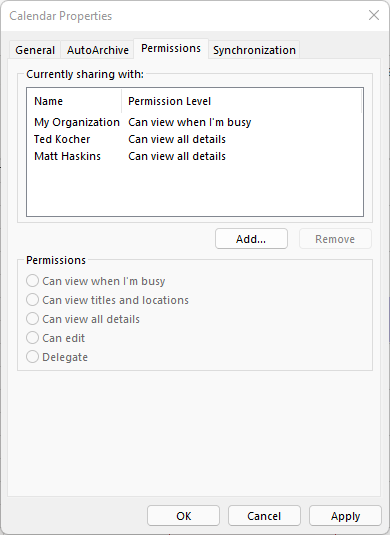 For the person RECEVING delegate access, please complete all steps below:
Once delegate access is granted, the user receiving this access can setup the inbox and calendar on their end using the following instructions:
Click Here
Wish to log a request with the Help Desk? Use your Franklin University username and password to login: Log A Request