Audience: Franklin University staff and faculty using Outlook software for their email.
Disclaimer: The results and functionality of the following article only apply to the audience listed above.
If you wish to manage recipient suggestions in Outlook, please see the following link below.
https://support.office.com/en-us/article/Manage-suggested-recipients-in-the-To-Cc-and-Bcc-boxes-with-Auto-Complete-dbe46e31-c098-4881-8cf7-66b037bce23e?ui=en-US&rs=en-US&ad=US
Outlook 2016 lets you remove all of your AutoComplete entries at once. To clear them out, you'll have to first click the File menu.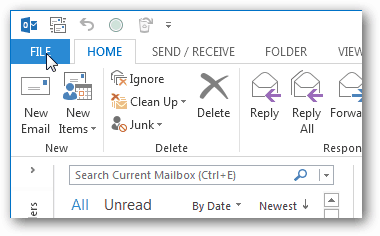 From the File menu click the Options button.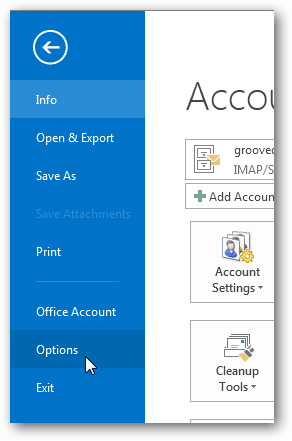 In Options, click the Mail tab and then browse down to the Send Messages section. Click the Empty Auto-Complete List button.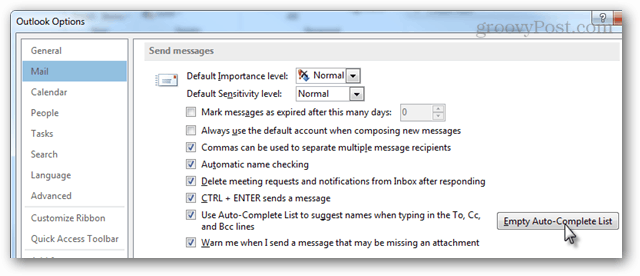 A confirmation box will appear, click Yes. The entire AutoComplete cache will be completely erased.


Wish to log a request with the Help Desk? Use your Franklin University username and password to login: Log A Request