Audience: Franklin University Office365 users trying to change the time zone.
Disclaimer: The results and functionality of the following article only apply to the audience listed above.
The time zone in an email is used to timestamp when emails are sent and arrive. If the time zone needs to be changed:
Log into your online email account. (mail.franklin.edu)
Click the cog or gear icon located in the top right corner of your email.
Search for Time Zone.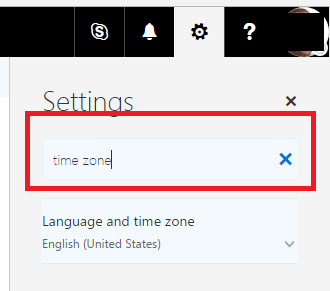 Select Language and Time zone.
From there you can adjust your Time Zone
After you have selected the correct timezone, you will need to click Save
Wish to log a request with the Help Desk? Use your Franklin University username and password to login: Log A Request