Audience: Franklin University staff and faculty.
Disclaimer: The results and functionality of the following article only apply to the audience listed above.
Teams meetings can have audio for the meeting pushed to a phone, even if a computer is being used to run the meeting controls. This is a common occurrence in some university conference rooms where conference phones work most ideally for shared Audio for the Teams meeting.
1. When joining the meeting, notice the meeting controls menu. Choose the Phone Audio option to push the microphone and speaker of the meeting to your phone. The computer will continue to handle the display.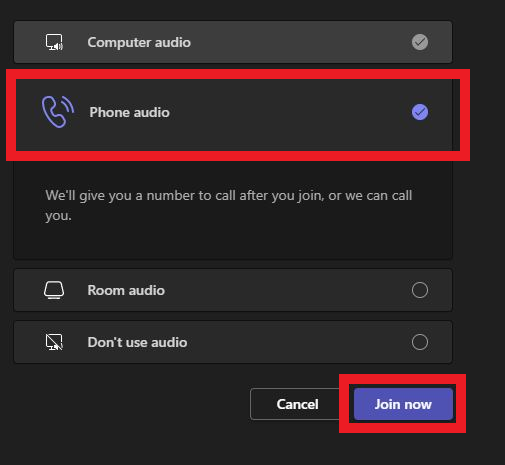 2. Enter the phone number of the phone you will be using with area code.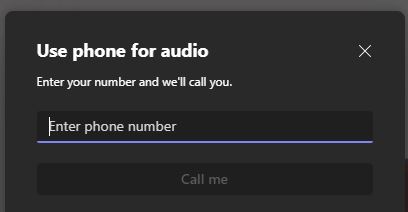 3. For conference phones, the number will be listed in the upper right-hand corner.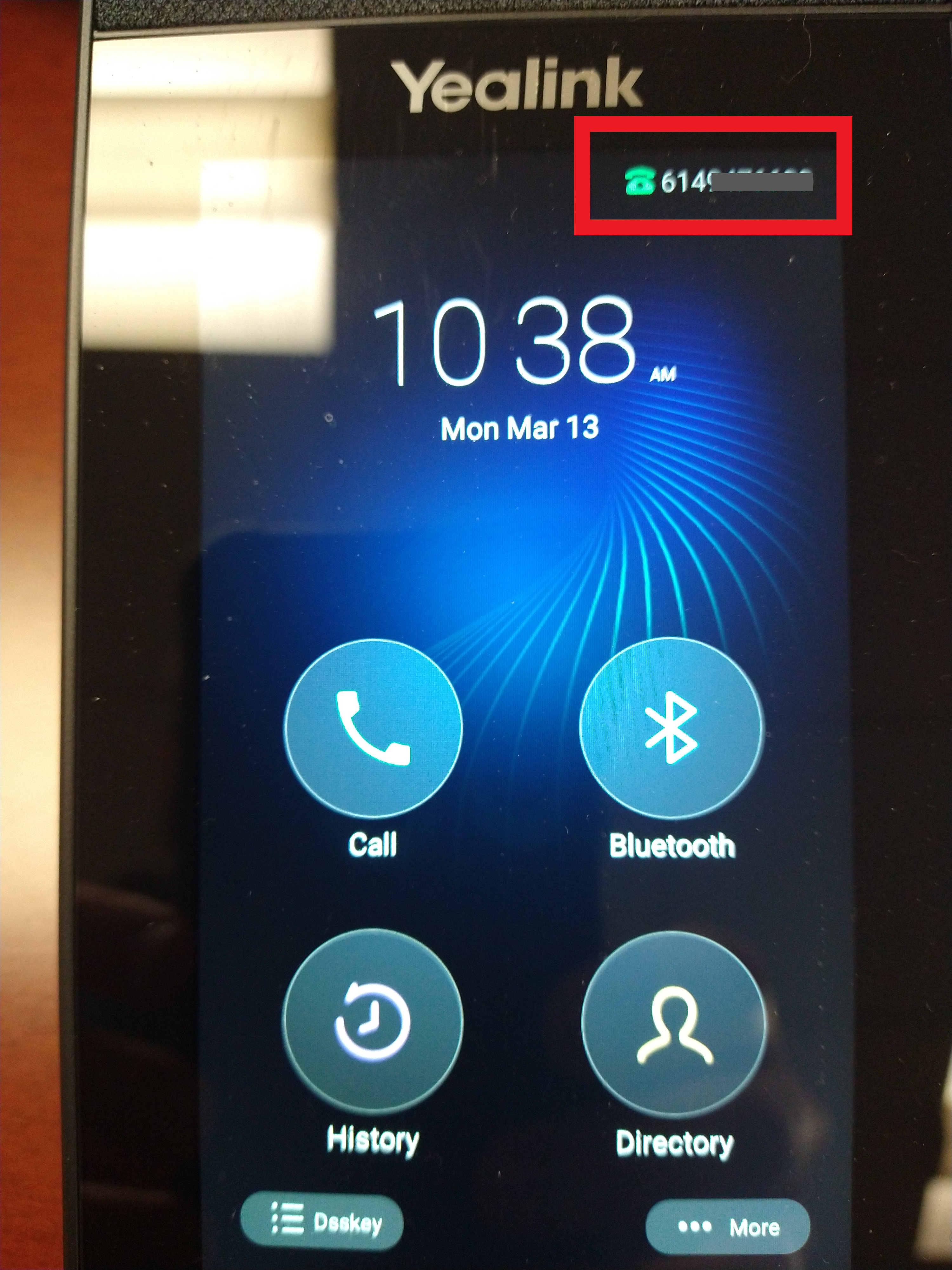 While this process is not identical in Zoom, Zoom meetings do allow for audio to be pushed to a phone call. Click here for more information.
Wish to log a request with the Help Desk? Use your Franklin University username and password to login: Log A Request