Audience: Franklin University staff and faculty.
Disclaimer: The results and functionality of the following article only apply to the audience listed above.
If you are in a Microsoft Teams call or meeting, you can dictate how new incoming calls are handled. This setting can be adjusted in Teams.
1. Go to Setting.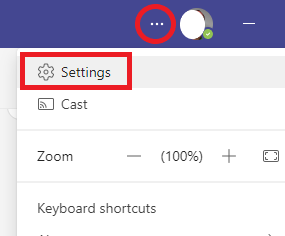 2. In the left hand menu select Calls, and then change the drop down for the setting When you're in a call and receive another call.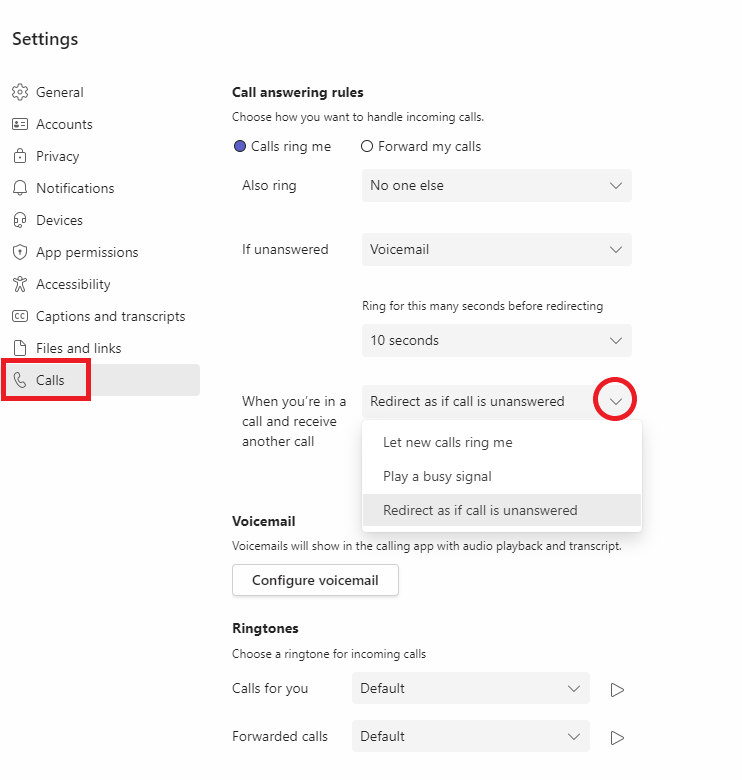 Wish to log a request with the Help Desk? Use your Franklin University username and password to login: Log A Request