Audience: Franklin University full-time Staff and Faculty.
Disclaimer: The following instructions do not apply to adjuncts or students.
You can set up report subscriptions to receive daily email updates for reports on bi.franklin.edu.
1. Locate the report in bi.franklin.edu. Please note that this site will not load from home, unless connected to VPN on a university-issued computer.
2. Use the ellipses (3 dots) to see more options. Choose the Manage option.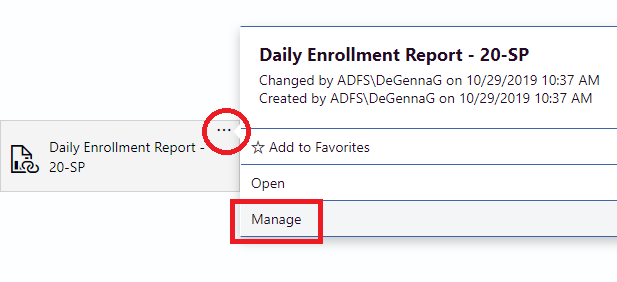 3. In the left-hand menu, click on Subscriptions. Next, start a New subscription.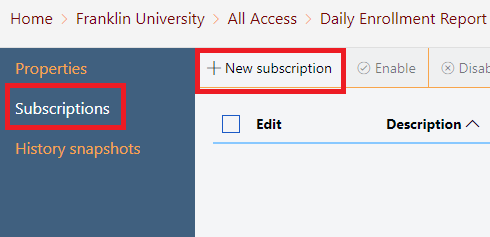 4. Please put your full name in the description.

5. Scroll down the page to change the format of delivery to E-Mail. Enter your work email address. You can also change the delivery format of the report.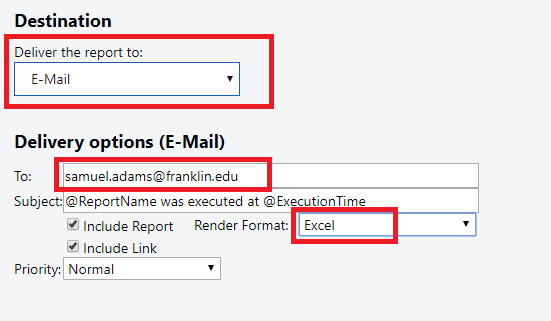 6. For report perimeters, enter a Term date. The Snapshot date can be left alone.
7. Then click on the Create subscription button.
8. You can edit, and even delete the subscription when necessary.

Wish to log a request with the Help Desk? Use your Franklin University username and password to login: Log A Request