Audience: Franklin Students invited to participate in the Grow with Google Certification Courses.
Disclaimer: The results and functionality of the following article only apply to the audience listed above.
Grow with Google
Grow with Google is a collection of Google certifications that will be made available to eligible students by email invitation after the completion of course PF521.
Students who have received an invitation to participate in the Grow with Google program will have to complete the creation of their account and enroll in any of the available certification courses presented to them.
Students will receive access for 5 months to assist in completing these certifications.
Accessing Grow with Google
Eligible students will receive an invitation through their student email. This invitation will is personal to the student who has received the invitation and must be shared.
To continue with the enrollment process, please click the "Join Now" button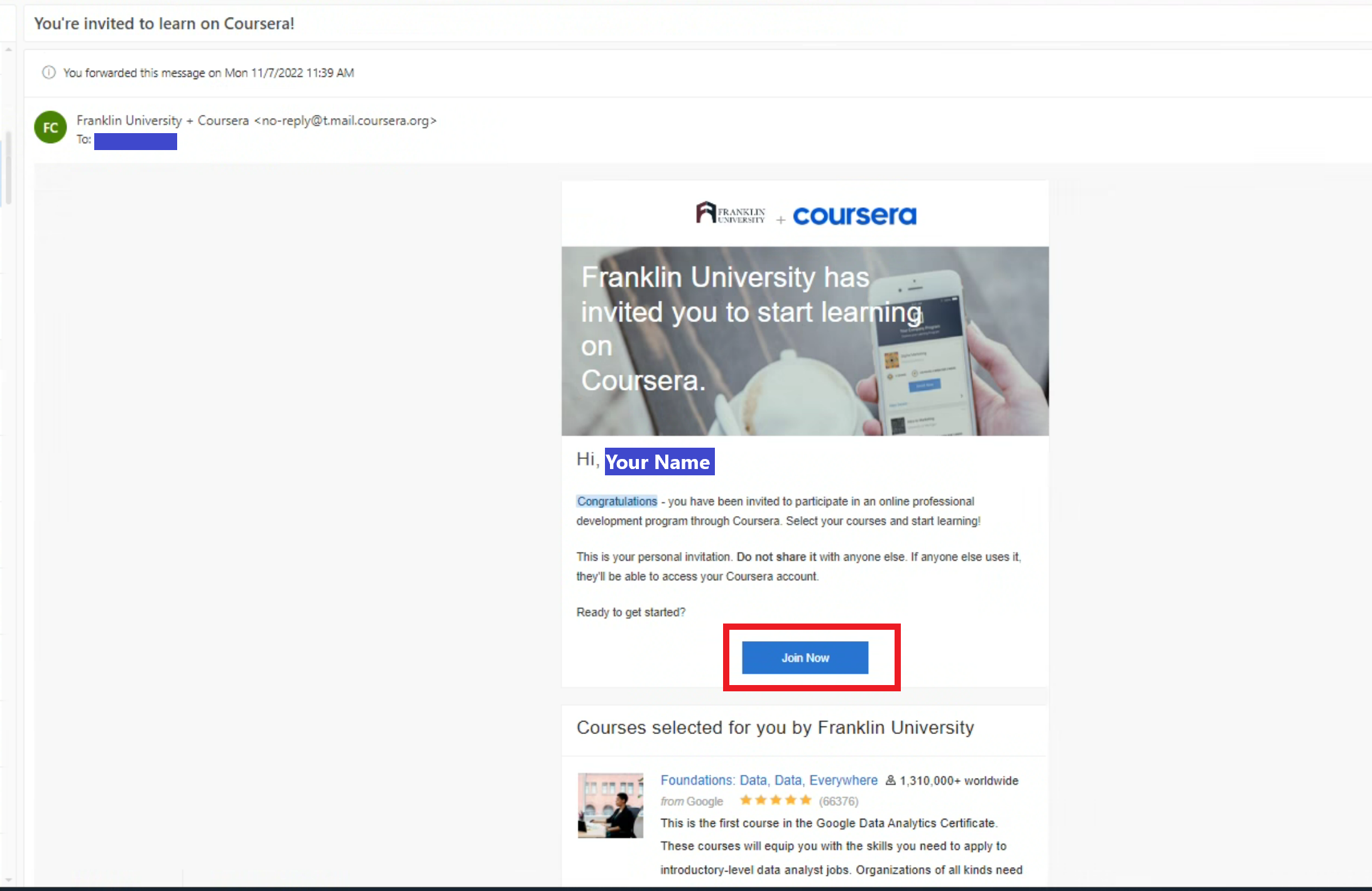 Once you have clicked "Join Now", your link will be verified, and you will be presented with the Grow with Google welcome page below.
Note: DO NOT CLICK "Join" or "Log In" at this moment.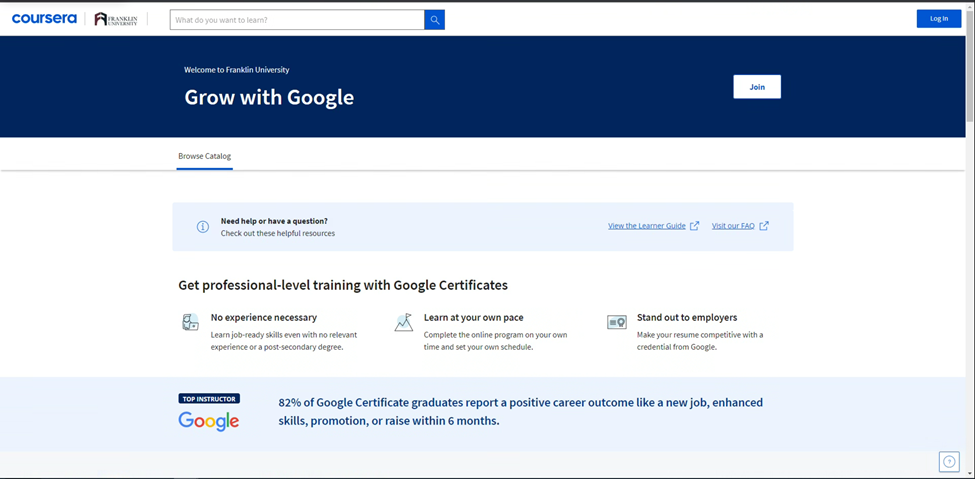 Please scroll down the page until you have reached the available certification courses. At this moment, you will be able to cycle through 5 certifications.
Please select the certification you wish to begin by clicking on your choice.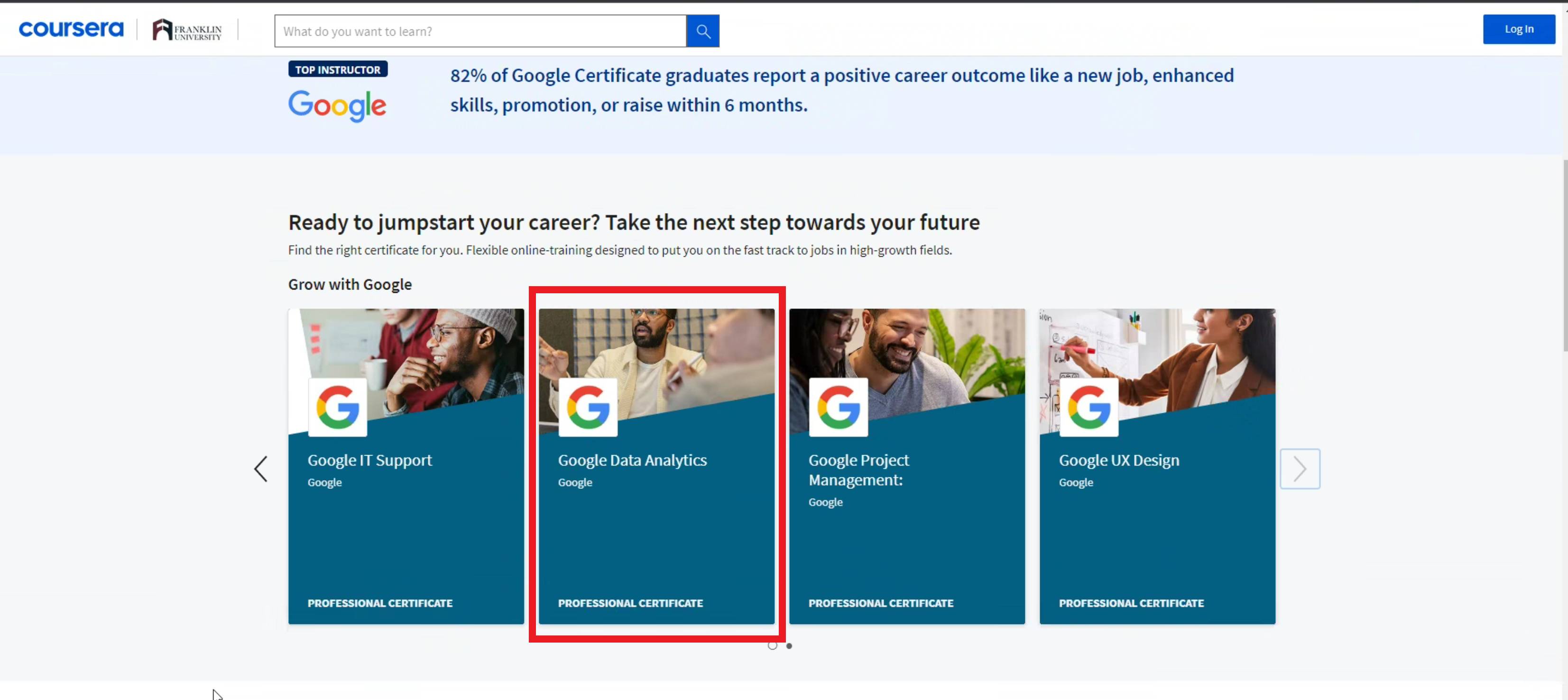 Once you have selected the certification course you wish to begin and complete by clicking, you will be presented with the following popup where you will click "Enroll"
Note: Your enrollment date will be displayed as the current date.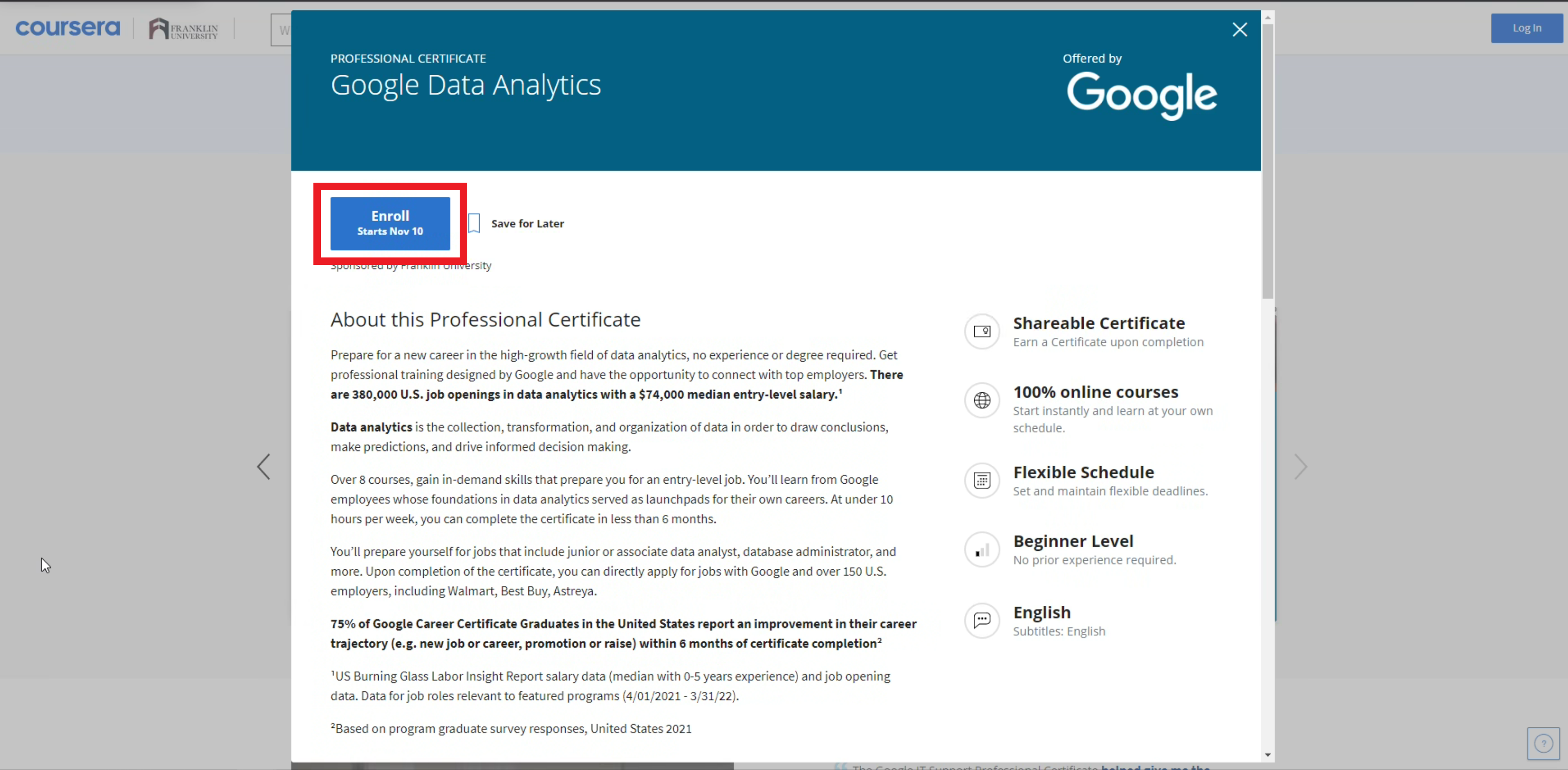 Once you have clicked, Enroll, you will be prompted to log in with your Franklin University Credentials.
Please select the option "Log in with Franklin University"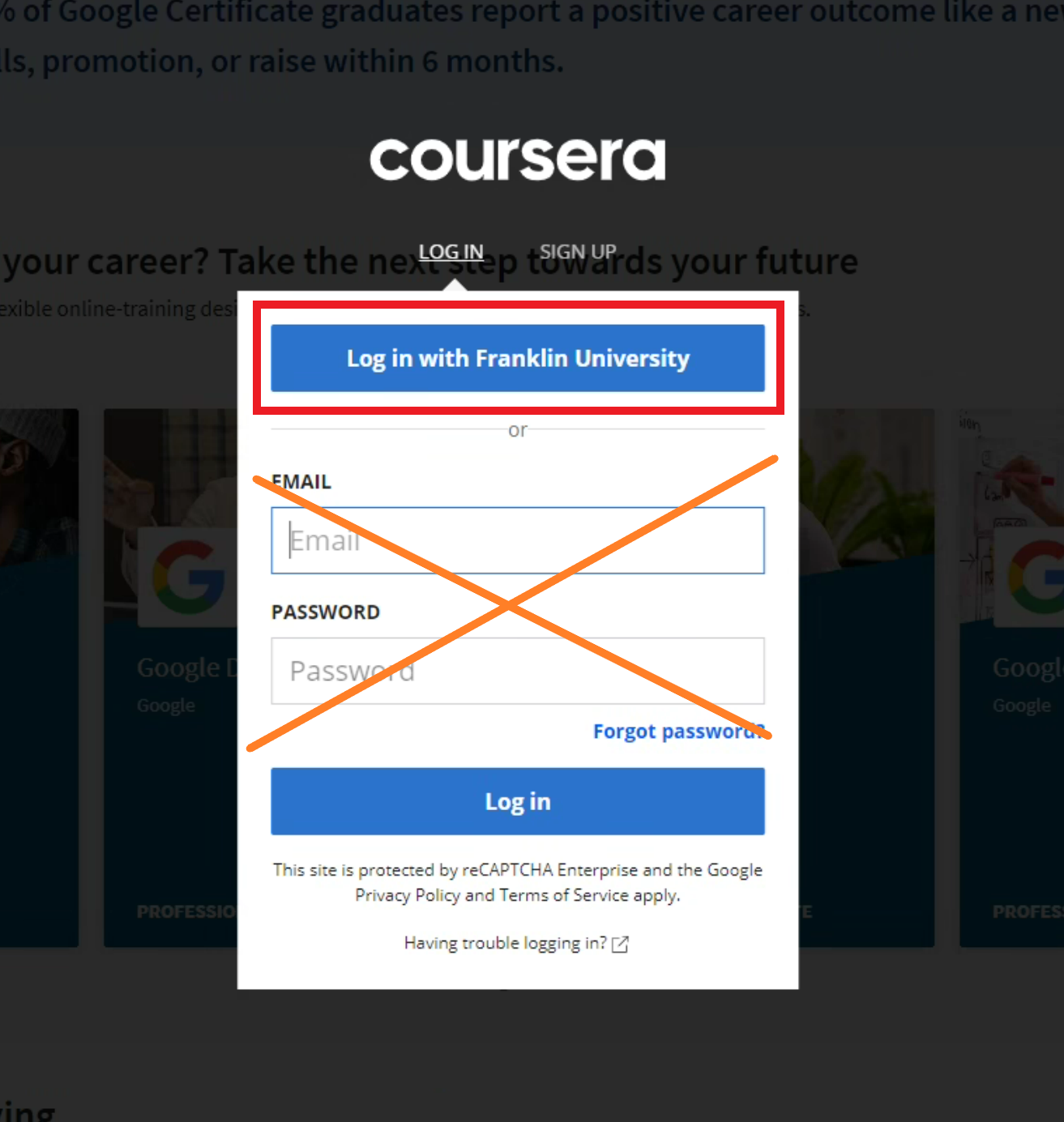 After selecting "Log in with Franklin University" you will be presented with the "Start My Program Screen"
Please select "I'm a new Coursera User" only and click Continue.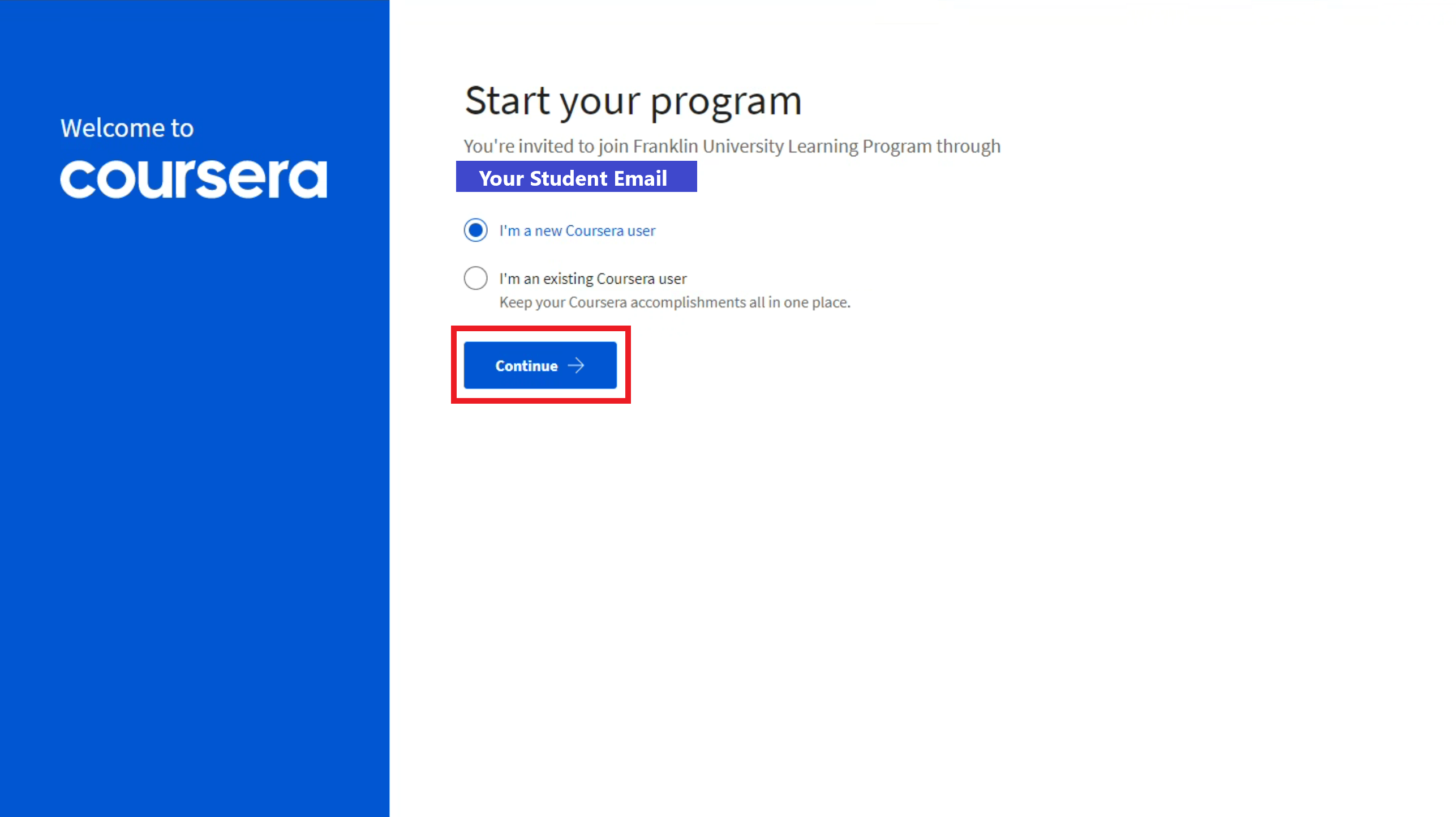 At this point, you will be logged in with your Franklin Credentials and able to complete the enrollment process by clicking "Enroll" again.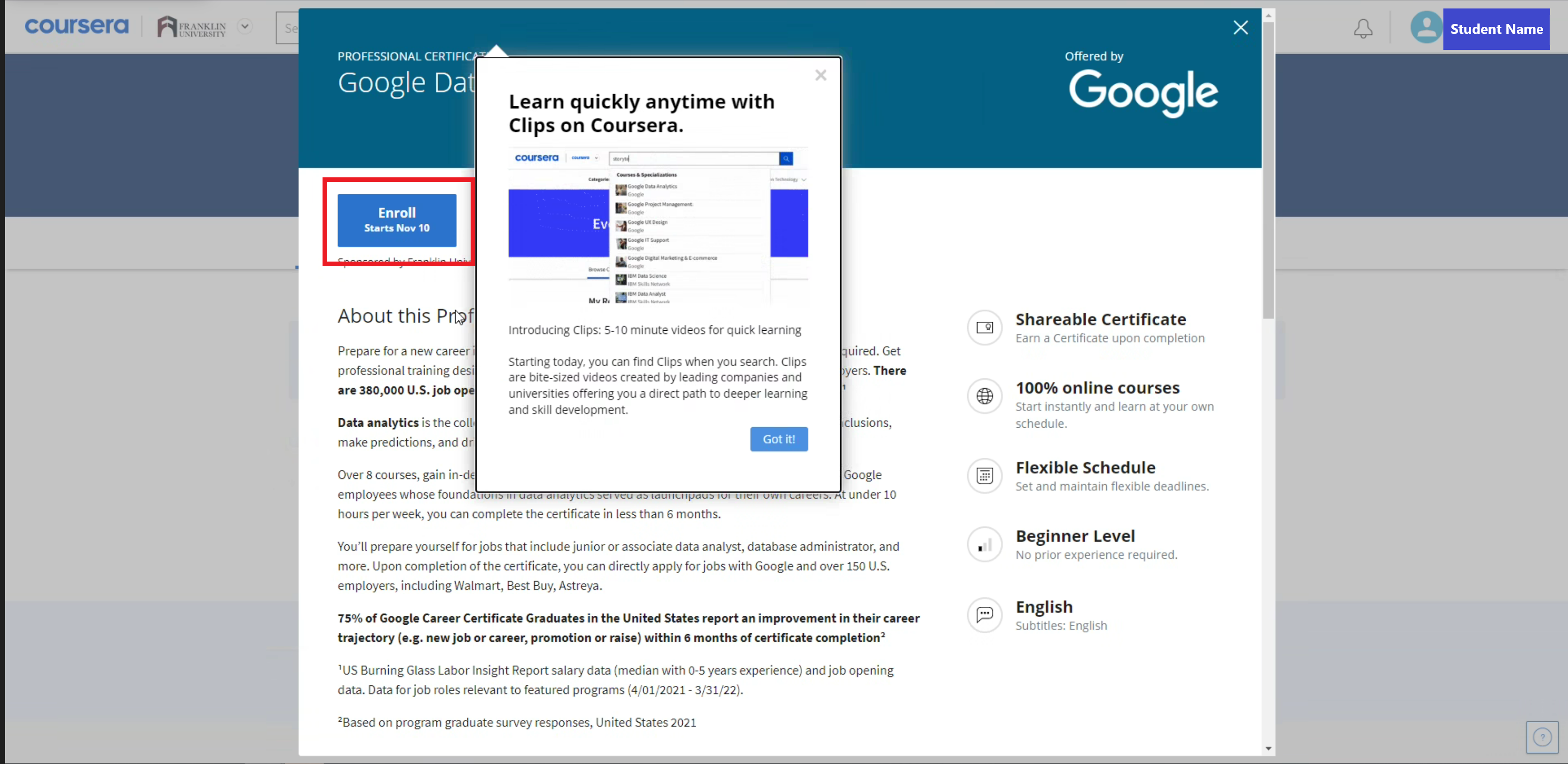 Once enrolled you will have the option to "Go to Course". Click "Go to course and Bookmark your course page to be able to return in the future.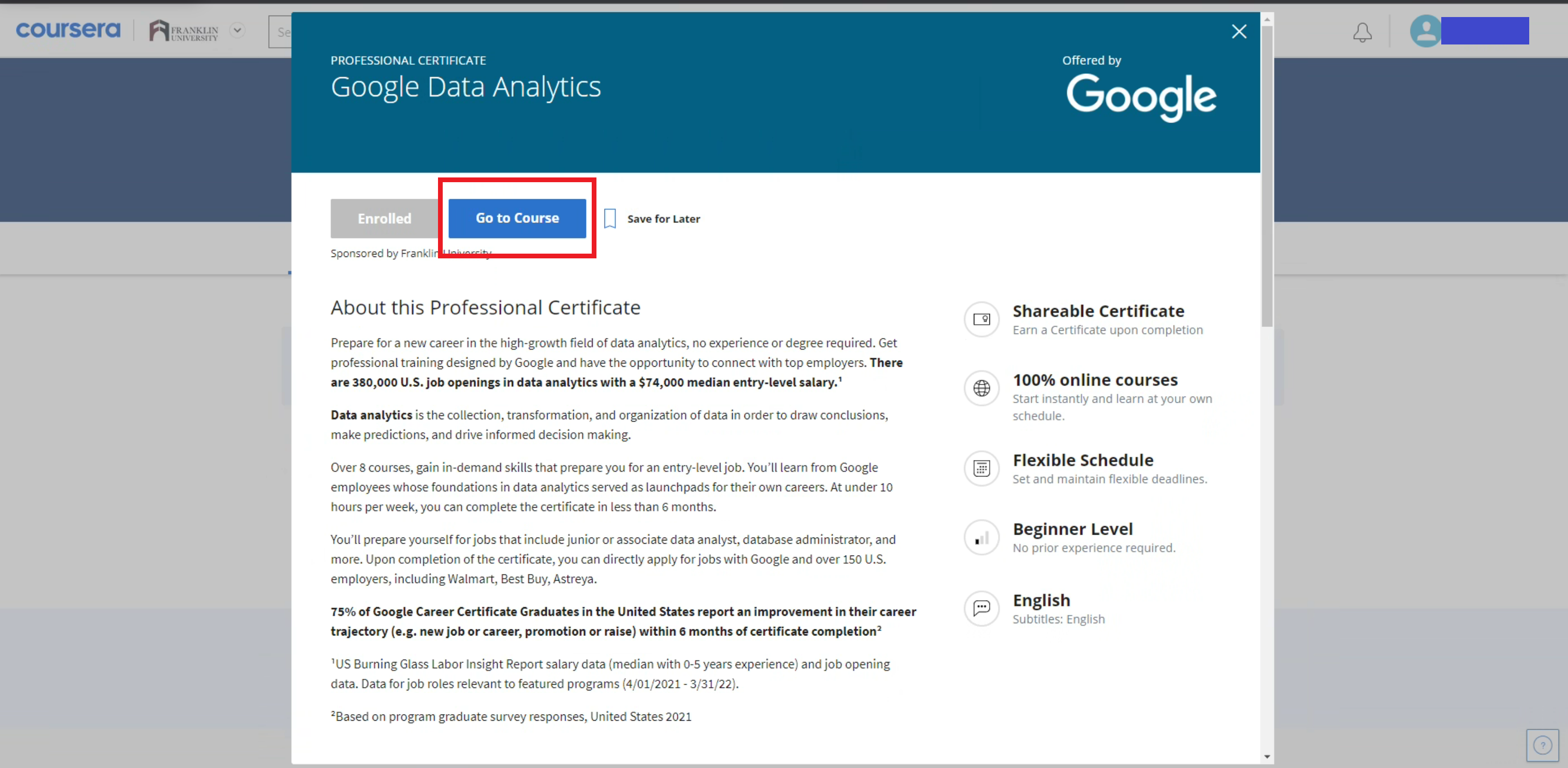 You will now be able to access your certification course.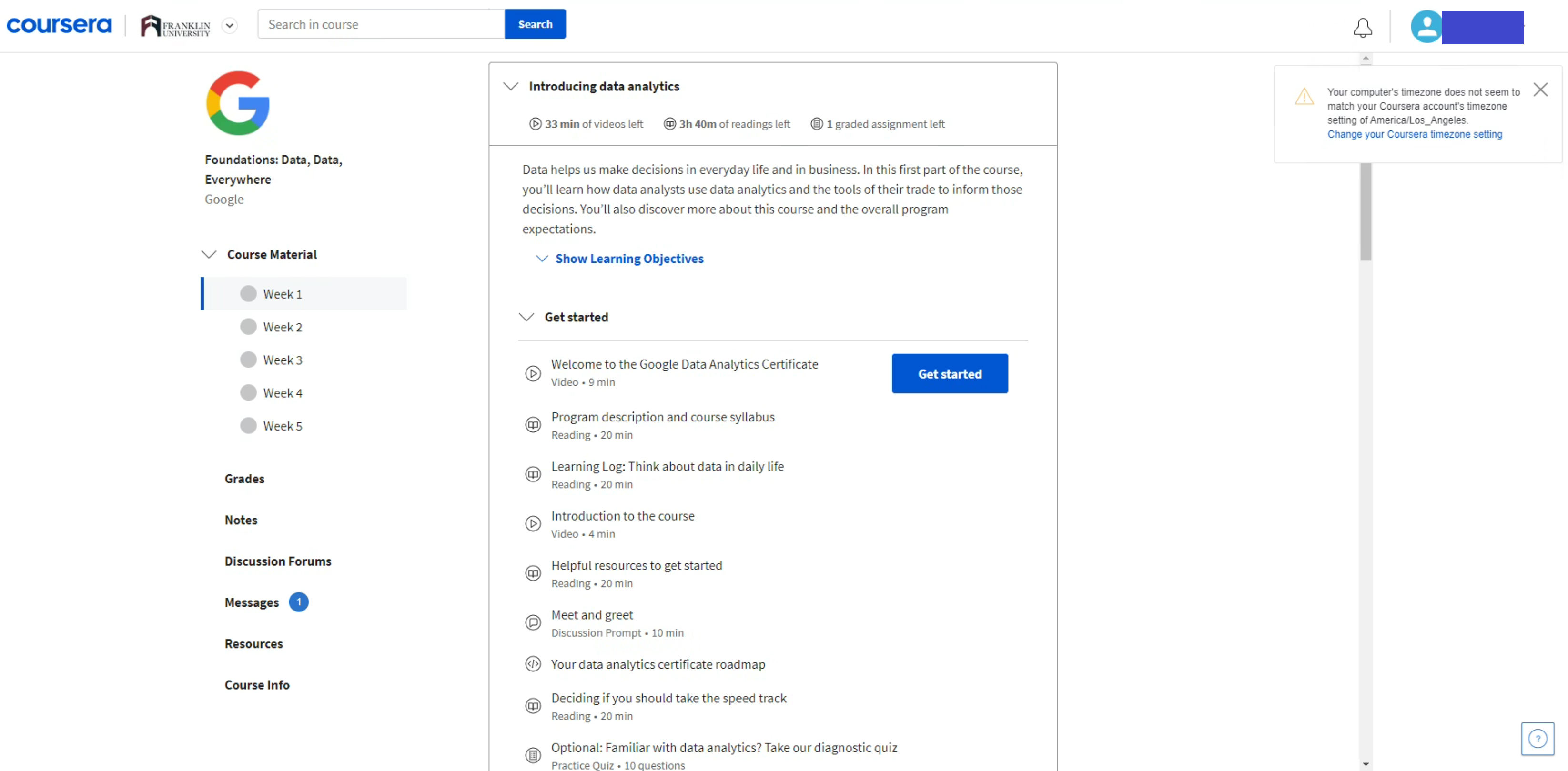 Returning to Certification Course
Once enrolled in your chosen certification, you will receive several emails to your student email confirming your enrollment. Your original invitation meeting could be used to return to your certification course if you did not bookmark this page as instructed in the prior section.
Because these courses are available by invitation only, you will not be able to access your courses without the verified link you were provided.
Your course will be available to you under your "My Courses" tab when you return to the certification site.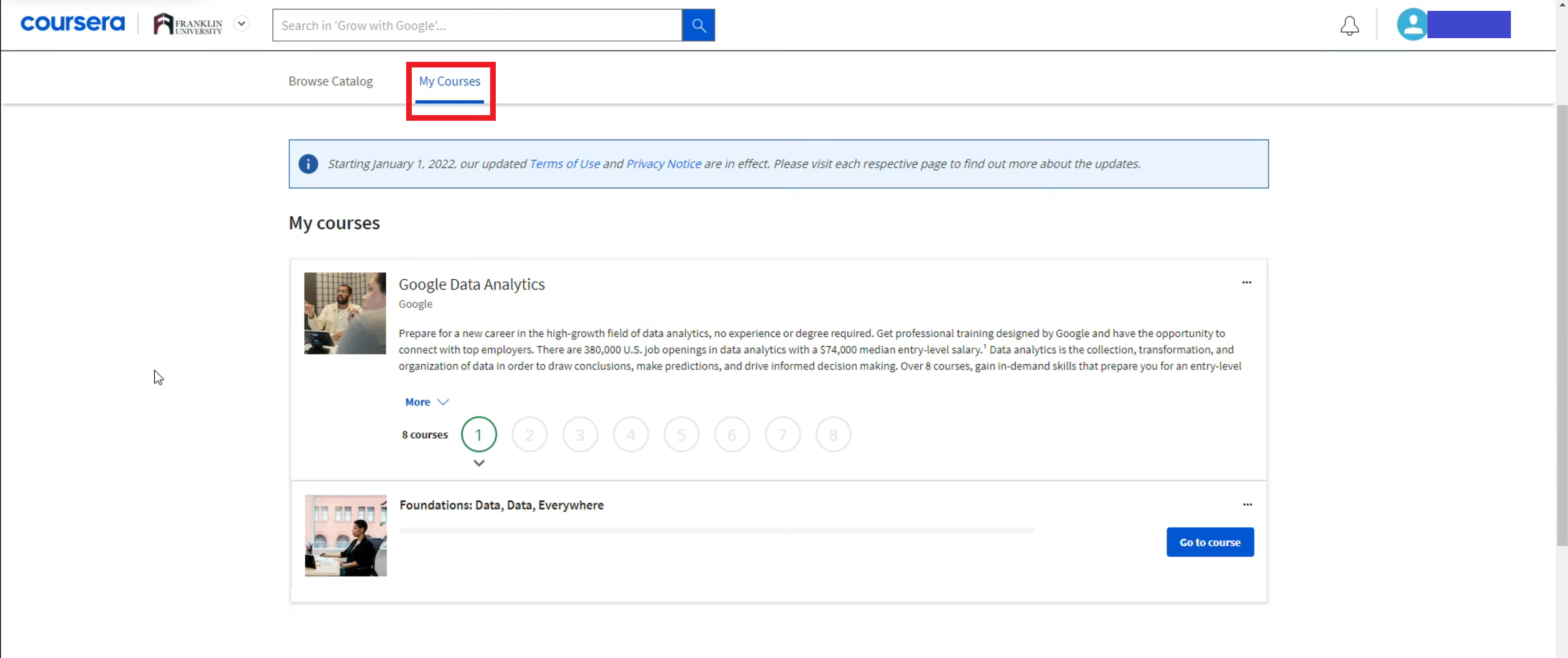 Troubleshooting
Depending on the browser you use, you may have issues viewing the invitation email. Please make sure you use Google Chrome or Mozilla Firefox if you are not using a desktop mail client such as Outlook to view your emails.
If you continue to have issues with this process or require more understanding, please reach out to Franklin University's Technology Help Desk. Hour and contact information for the helpdesk can be found at the website helpdesk.franklin.edu.
Wish to log a request with the Help Desk? Use your Franklin University username and password to login: Log A Request