Audience: Franklin University's FranklinWORKS Marketplace Members.
Disclaimer: The results and functionality of the following article only apply to the audience listed above.
Franklin University's FranklinWORKS Marketplace offers access to over 7000 Coursera courses for $49 per month. If you are interested in signing up, instructions are listed below.
Browse and Sign Up
1. Visit the FranklinWorks Marketplace Coursera Subscription Page Here: https://www.franklin.edu/franklinworks-marketplace/certificates/coursera-full-course-catalog
2. Here you can browse Coursera offerings through the FranklinWORKS Marketplace using the icon pictured below.

3. If you wish to sign up for a course, go back to the link in step 1 above and use the Create Your Account button to sign up as pictured below.

4. Fill out your email address as a New User.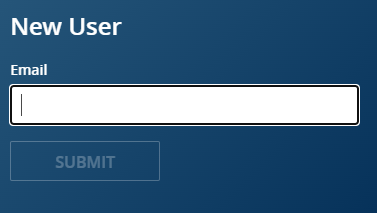 5. After entering your email address, the process will guide you through the remainder of account setup and payment. If you are a current student, you may be asked to sign up with your Franklin University email address.
6. After finishing your account setup, return to the link from step 1 above and Log In, as pictured below.

7. If you need help resetting your password, you can use this site and the recovery email address that you used to sign up with: password.franklin.edu
What are "Curated Offerings" in the FranklinWorks Marketplace?
The Marketplace provides opportunities to receive prior learning credit towards a degree program for training, certificates, or credentials attained. Franklin has pre-evaluated 600+ work and life experiences for industry- recognized proficiencies, and awards credit that equates to specific Franklin courses. Most of the individual products shown in the Marketplace are eligible for prior learning assessment. For more information navigate here: https://www.franklin.edu/transferring-credit/types-transfer-credit/certificates-and-training-credit
Further Support