Audience: Franklin University Faculty and Staff with an assigned University phone extension
Disclaimer: The results and functionality of the following article only apply to the audience listed above.
These instructions are for setting up your standard voicemail greeting for Teams Voice. You can also adjust the behavior of your phone when a call goes unanswered and record a separate out of office greeting.
To access voicemail settings in Teams, click on the "Settings and More" button (...) and choose "Settings."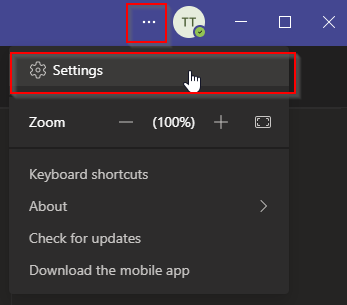 In the settings menu, choose "Calls" and then "Configure voicemail"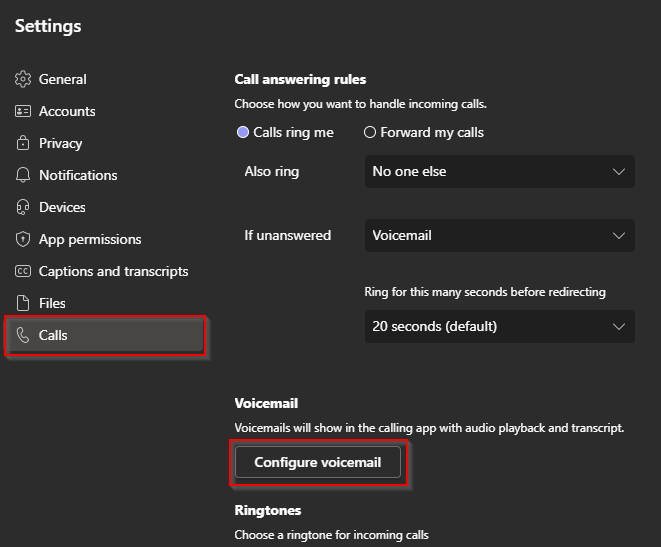 The first option on this screen is to record a greeting. If you wish to use the default greeting, no action is required. The default greeting is a text-to-speech voice stating "[Your name] is currently unavailable. Please record a message after the tone."

If you choose to record a greeting, a phone call will be placed to the voicemail system and present you with prompts to record a greeting and an out-of-office greeting. There will also be prompts to exit when complete.
The next set of voicemail options pertains to the path you would like missed calls to take. The options are listed below.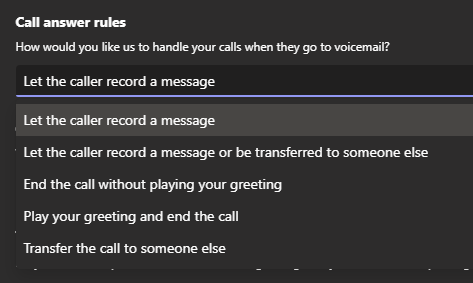 If you do not wish to record your own greeting, you can type a greeting and let the text-to-speech engine read it for you. Note that these will not play if you have opted to record your own greeting with your voice.

The final option on this page is to set when your out of office greeting plays. The bottom two checkboxes will effectively sync your phone status with your Outlook calendar status, so you will only need to adjust one of them when you are out of the office.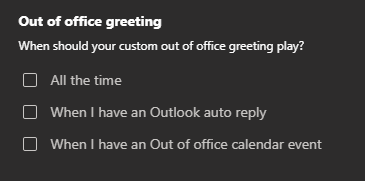 Wish to log a request with the Help Desk? Use your Franklin University username and password to login: Log A Request