Audience: Franklin University Faculty and Staff wishing to start the Transfer Credit Evaluation process or the Transfer Credit Revision Process with the Registrar's Office.
Disclaimer: The results and functionality of the following article only apply to the audience listed above.
If you are a student with questions about transferring credit from another institution, you can contact Admissions and also use the following tool: https://www.franklin.edu/transfer-credit-college-course-equivalency-tool
Instructions for University Faculty and Staff Only
Please log into ServiceDesk: servicedesk.franklin.edu
1. Click the ticket icon in the upper right hand corner of the screen.

2. Select relevant request template.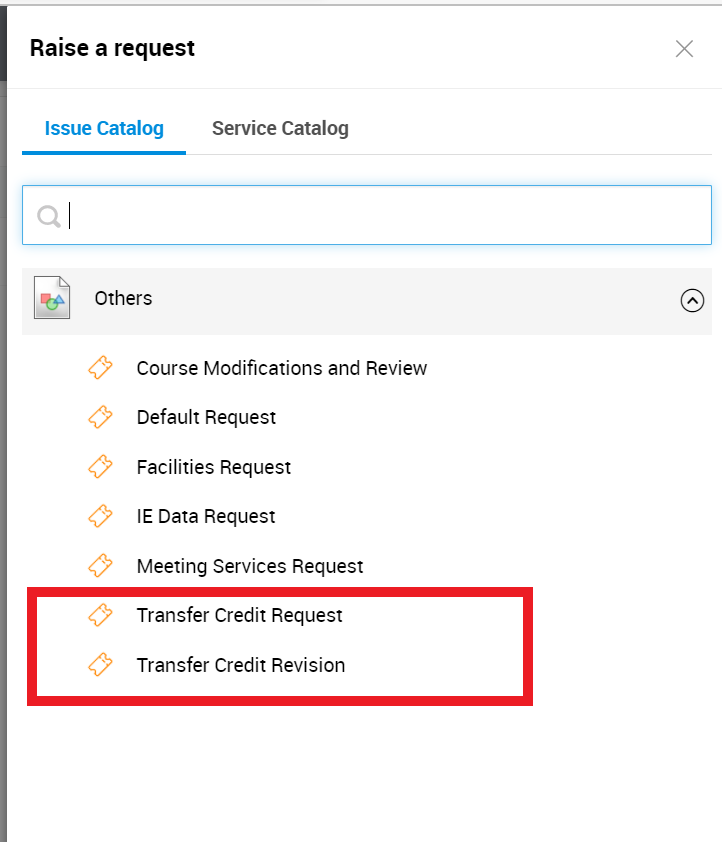 3. Be sure to include the following information for a Transfer Credit Evaluation in the Description portion of the request:
Your Name
Student Name and ID, if applicable
Detailed request for what information or data is needed
Be sure to attach the correct form ("Attach File") to the request. Use the Browse Files icon to start the attachment process.

4. If choosing instead to fill out a Transfer Credit Revision template, make sure to scroll down below the Description field to see the other required fields for the request.
Wish to log a request with the Help Desk? Use your Franklin University username and password to login: Log A Request