Audience: Franklin University current students, faculty, and staff with University Office 365 accounts.
Disclaimer: The results and functionality of the following article only apply to the audience listed above.
Because of Microsoft's partnership with Franklin University, the full version of Microsoft Office is available to you free of charge if you have an active account. The download includes the latest versions of Word, Excel, PowerPoint, and more. These applications may be installed on up to 5 devices.
The Process and/or downloaded programs may vary somewhat for Mac computers.
Students: Access to this software is reserved for those currently taking courses. Former students and Alumni will likely no longer have access to this software.
1. Log in with your Franklin account information at http://portal.office.com/account
2. Click Install Office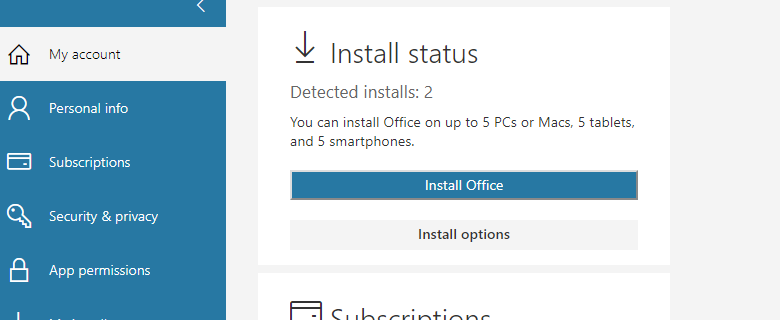 3. When you click install a file will be downloaded. You may have to look in your downloads folder to run the program. Or it will show up in the lower left hand corner if you're using Chrome.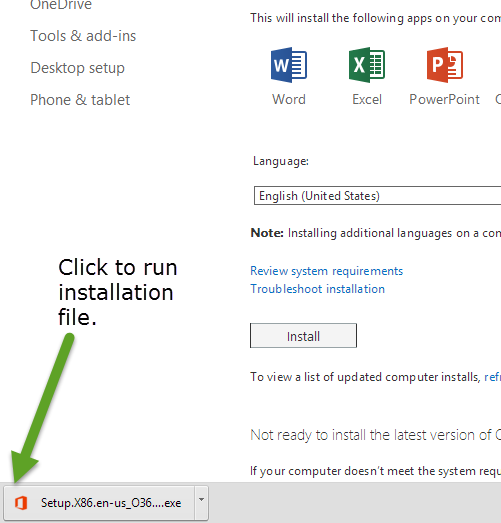 4. Once you run the program you will see the following window, click Run.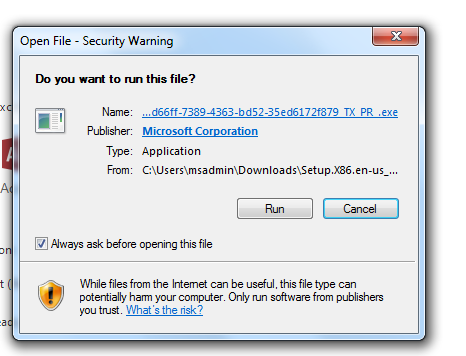 5. Then you'll see the following window. Click Next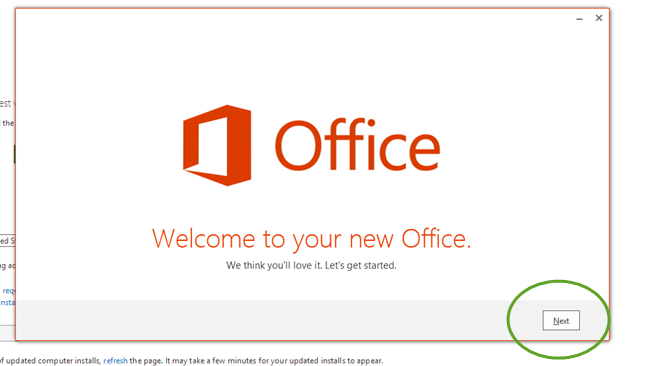 6. Windows will show the status of the installation in the lower right corner of the screen.





7. Click Accept.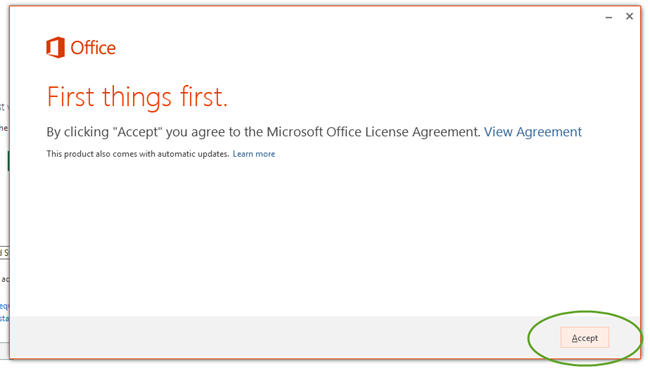 8. Click Sign In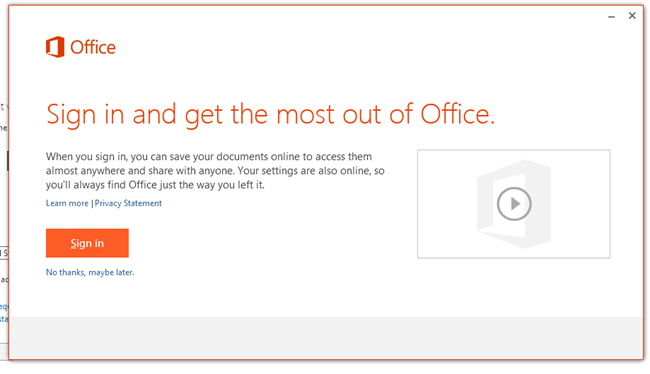 9. Put in your Franklin email address and click Next.
NOTE for Staff and Faculty: staff and faculty will need to use their full email address (<firstname>.<lastname>@franklin.edu) format. Some staff and faculty users have email aliases the are shorter (<username>@email.franklin.edu), but will not be recognized by Office365 for licensing.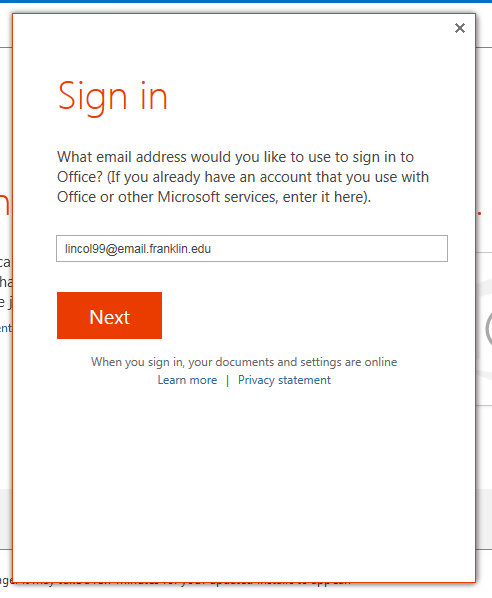 10. Use your Franklin Password to log in.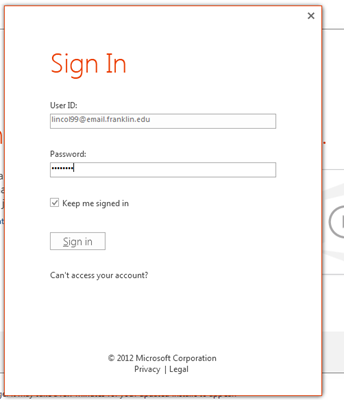 11. Click Next.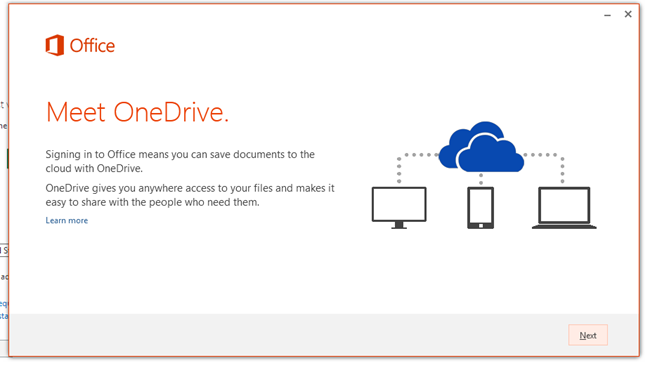 12. You will see this window as the installation finishes.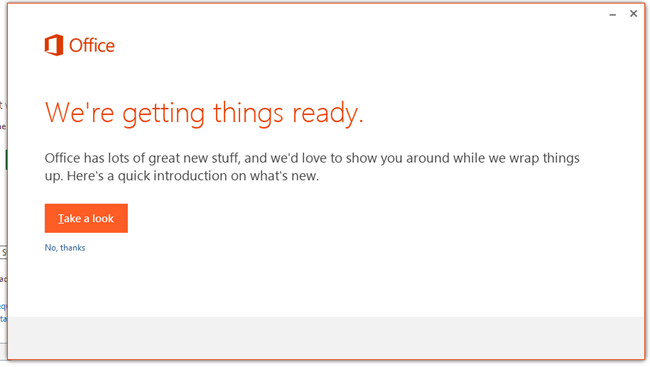 Wish to log a request with the Help Desk? Use your Franklin University username and password to login: Log A Request