Audience: Franklin University members using Teams.
Disclaimer: The results and functionality of the following article only apply to the audience listed above.
Some members of Franklin University have multiple accounts for accessing Microsoft Teams; whether that's two internal accounts, or a secondary account outside of Franklin University that also utilizes Teams.
There are two options for addressing this situation.
1. Log out of the Teams application and back in with the other account as needed. Unfortunately, Teams doesn't allow for multiple accounts in Teams unless one of them is a personal account. Multiple non-personal accounts connected to employers, schools, and other organizations cannot both be logged into Teams at one time.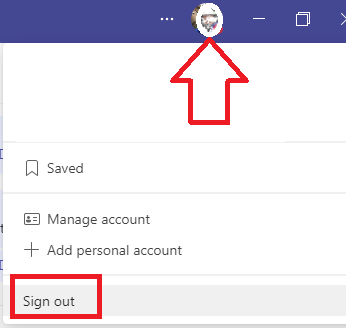 2. Teams can also be used in a computer browser, not just the desktop or mobile applications. Therefore, it may be helpful to have separate browsers on your computer dedicated to different accounts. For example, Chrome may be dedicated to your student or teaching account, and the Team application or even the Edge browser dedicated to your other account. Therefore in this example, when logged into Office365 in Chrome, Teams in Chrome would show up for the student account.
Microsoft Teams in Firefox does not currently allow audio or video meetings
When joining a Teams meeting in your browser, when joining a meeting, you may be prompted with how you would like to open the meeting. Select the browser option (as shown below) to continue.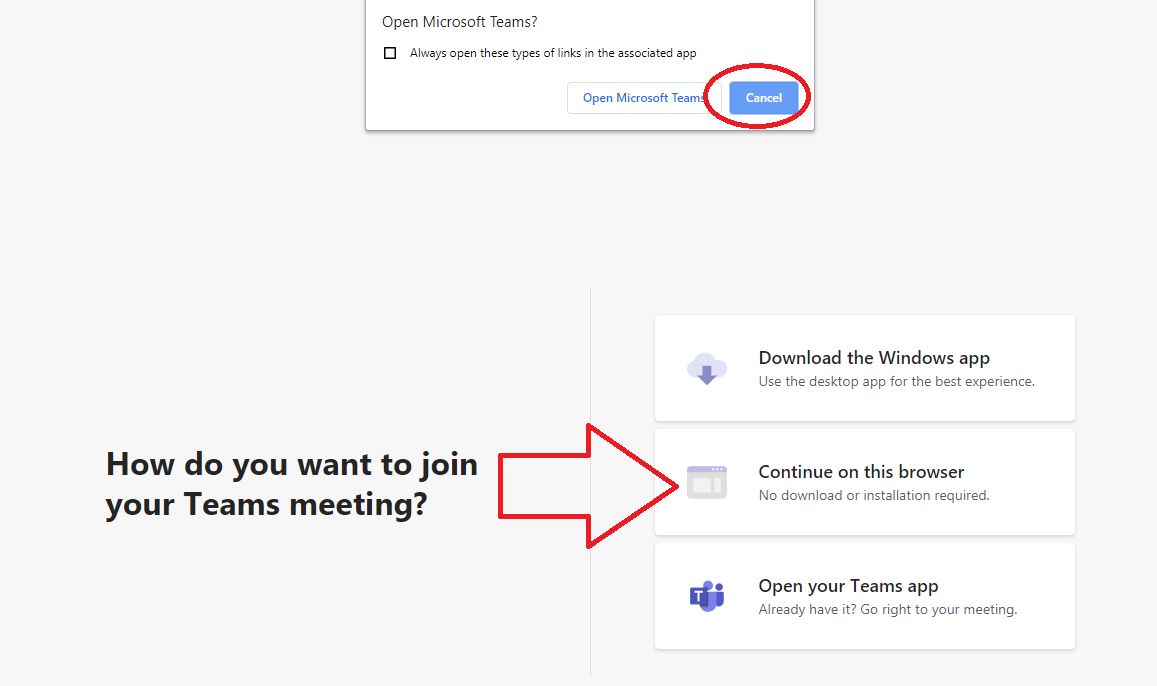 Wish to log a request with the Help Desk? Use your Franklin University username and password to login: Log A Request