Audience: Franklin University Faculty and Adjuncts.
Disclaimer: The results and functionality of the following article may not be possible if you are not part of the intended audience.
From time to time, an instructor may need to verify the activity that an inactive student completed before that student became inactive. Instructors do have a view of student activity in Canvas even after a student is listed as Inactive.
Method 1
1. In Canvas, navigate to the People page.
2. Select the student is listed as Inactive. Even though they are listed as inactive, you can still click on the student for more information.
3. As flyout will appear with grades and activity.

Method 2
1. The other way is for you to go to the Grades page.
2. Click the 3 dot menu in the Student Name column and to select Show Inactive Enrollments.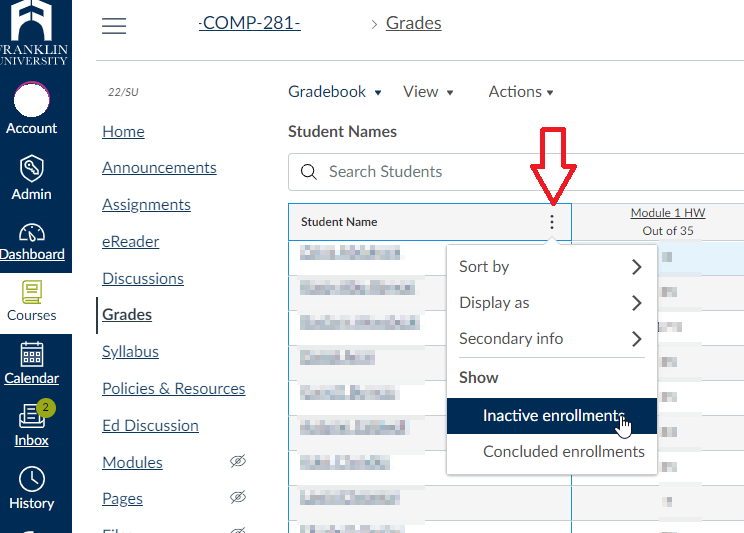 Wish to log a request with the Help Desk? Use your Franklin University username and password to login: Log A Request