Audience: Franklin University faculty accessing courses in Canvas.
Disclaimer: The results and functionality of the following article only apply to the audience listed above.
Topics
Note
Canvas has built in integration with the Turnitin plagiarism check tool. Many assignments have Turnitin integration enabled by course design. When enabled, submitting the assignment through Canvas also applies the Turnitin plagiarism check to that assignment.
Accessing the Similarity Report
The Similarity Report can be accessed from within SpeedGrader. To view the student document Similarity Report, there are two ways. Click on the report number % to load it in the Turnitin website and that will have added features to view the document. And the other option is to click on the file name to load the document within the canvas.
Some of the settings can be edited such as including or excluding the bibliography/references to view a dynamic similarity report score.
If a student's similarity report is still generating, you will notice a 'pending clock' alongside that student's submission as well as within SpeedGrader. This clock will disappear once the similarity report has fully generated.
Within the assignment, click on SpeedGrader.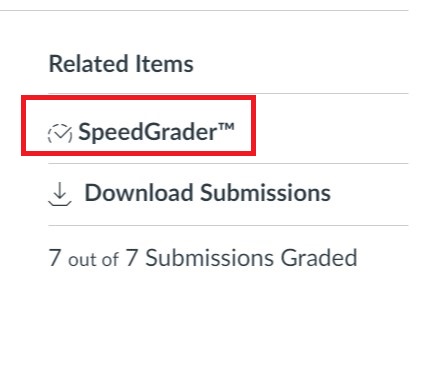 Here you can see the similarity score. Click on the score to see the full report.

Enable Turnitin in your class assignments
Canvas provides an integrated plagiarism framework with Turnitin available in their assignments. In order for an assignment to use Turnitin.com, change the Submission Type to Online using the drop-down menu. Under Online entry options, select the File Uploads checkbox.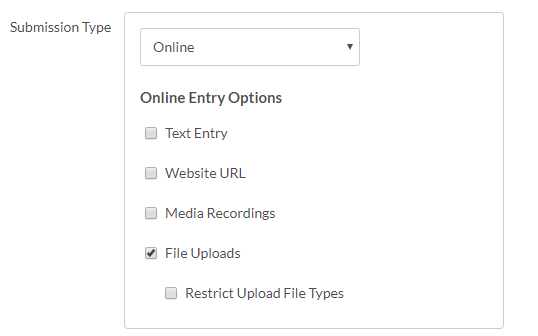 When the Submission type is Online and the File Uploads option is selected, the Plagiarism Review section will appear. Select Turnitin from the Plagiarism Review drop-down menu. It will immediately load some of the Turnitin features inside the section.
Customize the following Turnitin plagiarism settings:
• Submission storage options
• Choosing comparison repositories
• Setting Similarity Report visibility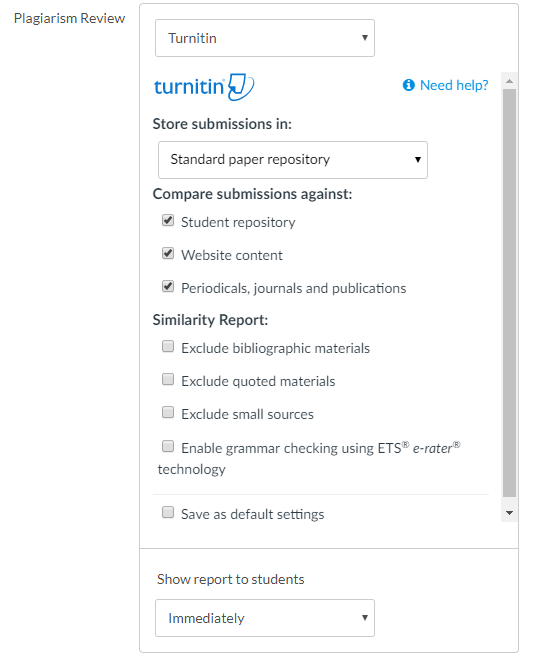 We suggest leaving the display report setting to Immediately so students can review their originality report and resubmit their work if need be.
You can click on the Need help button if you need help with any more information.
There is another option, an older one, to enable Turinitin which is not as integrated as the Canvas Turnitin Plagiarism Framework provides. Here how it is enabled. Cange the Submission Type to External Tool and then search for the Turnitin option from the External Tool search bar.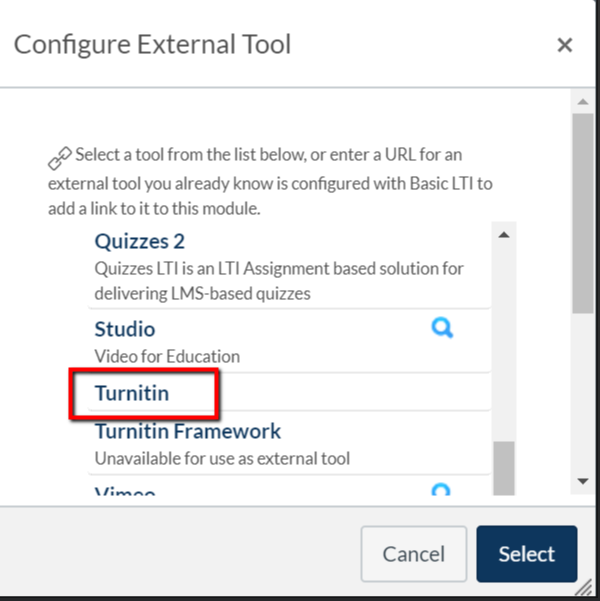 Wish to log a request with the Help Desk? Use your Franklin University username and password to login: Log A Request