Audience
: Franklin University faculty accessing courses in Canvas.
Disclaimer
: The results and functionality of the following article only apply to the audience listed above.
Instructors teaching Canvas courses will have to manage due dates in their course assignments. If the dates have already been set by someone else, instructors can still make new changes and publish them to make it visible to their students.
The course should come with a faculty manual document that contains a table with due dates for the assignments in the course, as shown in the example below.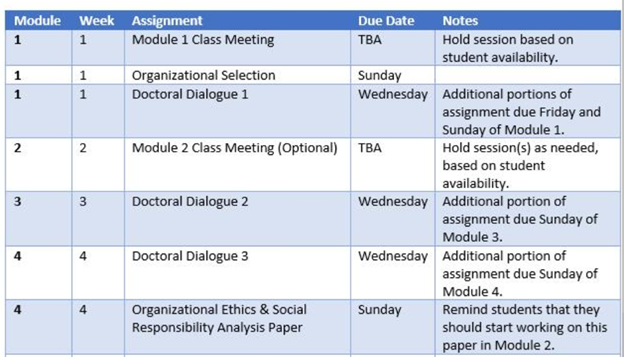 These assignments in the chart will show a suggested due day of a week and that can be used to set an actual calendar due date for the assignment. The document will be available under Modules and Files sections of the course.
The places where a due date or the object visibility can be controlled are Discussions, Quizzes, and Assignments.

When clicked in an assignment or a quiz object, editing will allow setting a due date in the Due field.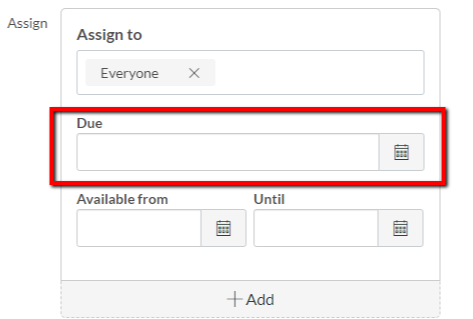 The Available from and the Until date section controls the access of the object from students and it locks the user from making new submissions or quiz attempts after the until date expires. Whereas for discussion objects they only have an Available From and Until date and this locks the student from making new posts after the until date expires.

Wish to log a request with the Help Desk? Use your Franklin University username and password to login: Log A Request