Audience: Franklin University Faculty and Staff
Disclaimer: The results and functionality of the following article only apply to the audience listed above.
A few different rooms on campus have Nureva microphone speaker combination units mounted on the walls and connected to the desktop computer in that room. These speakers can be used as a conference phone option in conjunction with Microsoft Teams. If you have scheduled a Teams meeting, you can launch that meeting from the computer, and select the Nureva units for audio. This option will also work if you have scheduled a Teams teleconferencing phone call.
These Nureva units have been installed in:
1. Fisher Hall Room 168
2. Fisher Hall Board Room
3. Frasch Hall classroom 422 (special instructions here)
4. Town Street 003
Configuring Teams
1. When opening the meeting, but before clicking Join Now, select the settings/gear icon to verify your microphone selection.
2. Use the drop-down to select the correct option.
3. Join the Meeting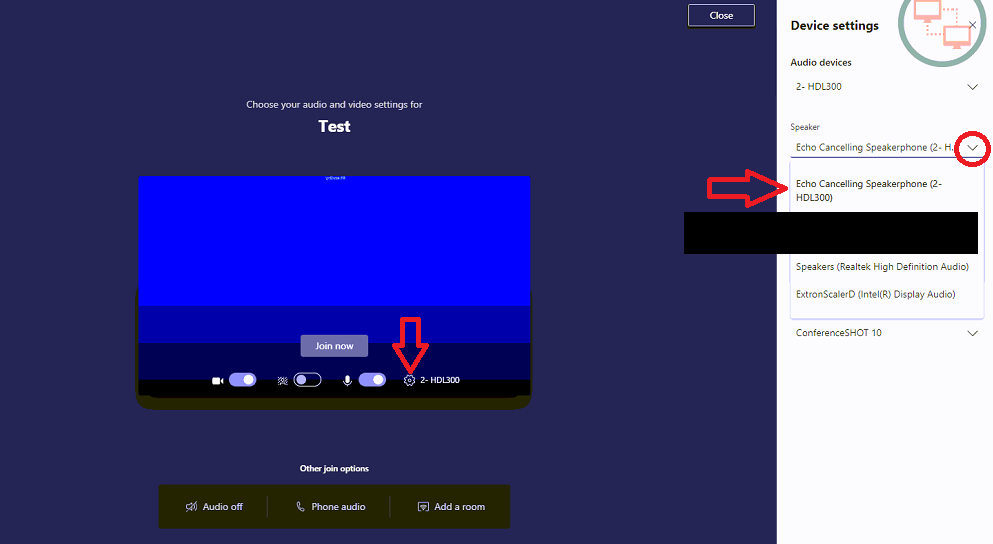 Wish to log a request with the Help Desk? Use your Franklin University username and password to login: Log A Request