Audience: Franklin University students needing to 1098-T Tuition Statements using Self Service.
Disclaimer: The results and functionality of the following article only apply to the audience listed above.
If you are a Franklin student who wants to view your 1098-T or to select a preference for receiving your 1098-T form, the following article shows how this can be done through Self Service.
1. Log into https://selfservice.franklin.edu using your student log in information.
2. Open the Tax Information menu.

3. Here you can see a list previous 1098-T forms if you have chosen to receive these forms electronically.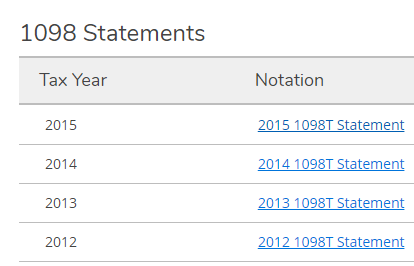 4. You can also change your preference of how you prefer to receive the 1098-T form.

5. If you select the blue option as shown below, you will opt in to receive all previous and current 1098-T electronically. Alternatively, you may choose to withhold consent and will only receive your current 1098-T by mail, as shown in yellow below (Prior year 1098-T's will be mailed via USPS no later than January 31st of each year). Make sure to save any changes you have made.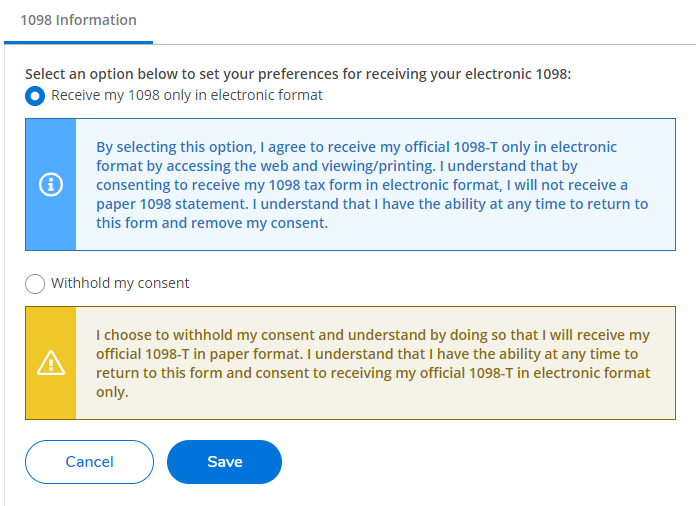 6. If you change your preference to receive 1098-T forms electronically, you will be able to view any 1098 T Statements you have with Franklin. You will also be able to view an Electronic 1098 Consent History.

Wish to log a request with the Help Desk? Use your Franklin University username and password to login: Log A Request