Audience: Franklin University students interested in the requirements of other degree programs in Self Service.
Disclaimer: The results and functionality of the following article only apply to the audience listed above.
Performing a Degree Audit in Student Planning
If you are interested in switching degree programs, you can audit the courses needed to finish a different degree.
1. Log into selfservice.franklin.edu.
2. Click on the Student Planning module.
3. From the drop-down, choose My Progress.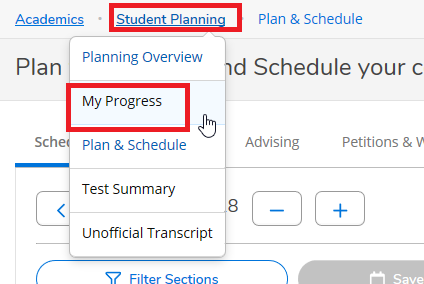 4. Begin to scroll down the page until you reach the Requirements section. This is your degree audit. You can see which requirements you have fulfilled overall, and can drill down to see which classes you still need to take. You can also register for sections from the degree audit by clicking the Search button that appears next to classes you still need to complete.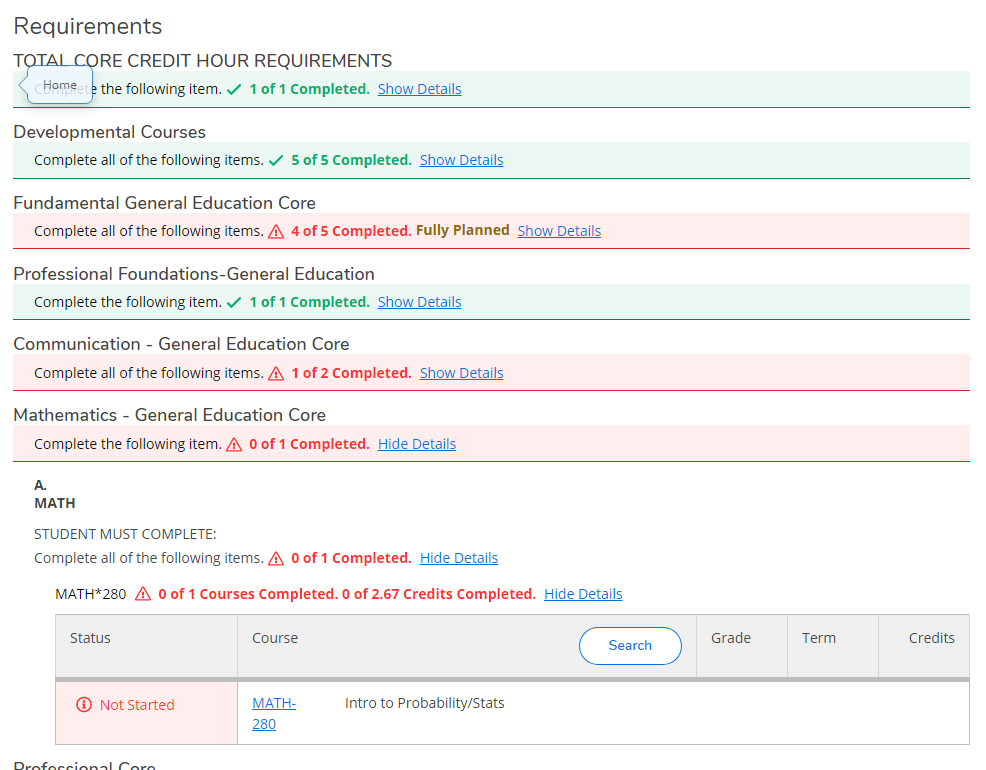 5. If you would like to perform a prospective degree audit of another program, follow the steps below.
6. Click the View a New Program button at the top of the My Progress screen.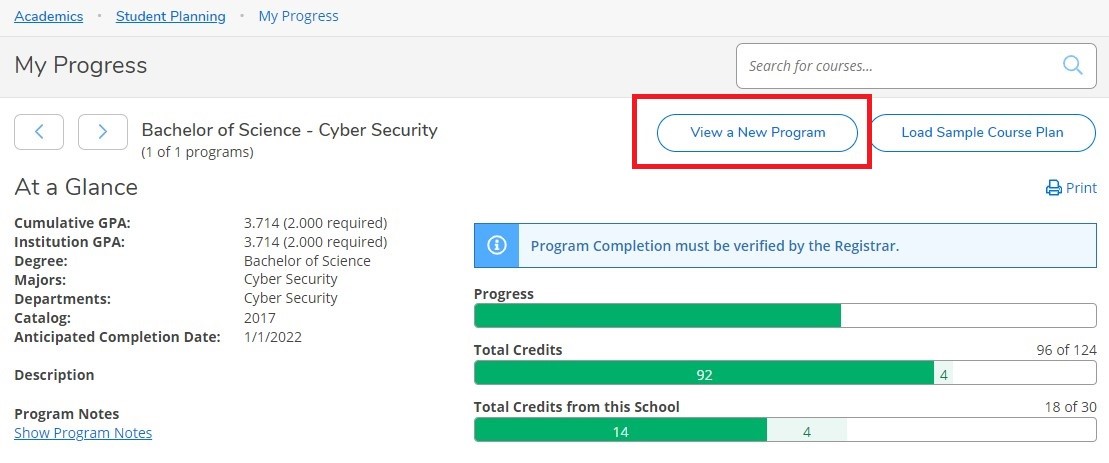 7. Select the program you wish you perform your prospective audit on and click View Program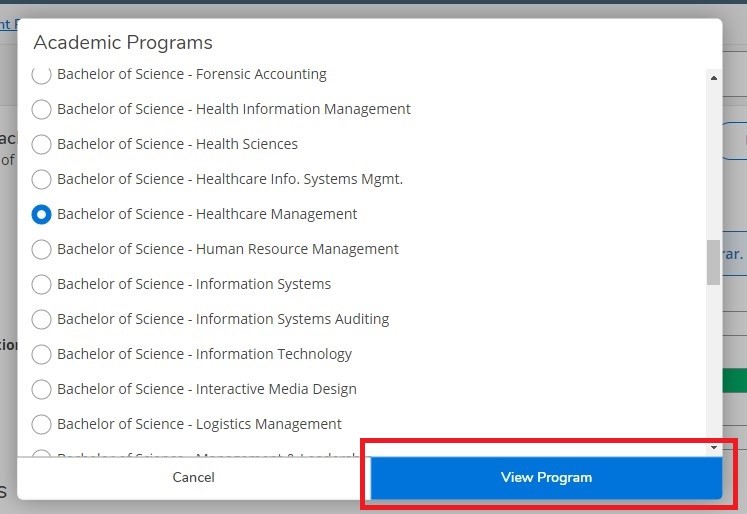 8. Your prospective audit will appear on the My Progress screen. Use the arrow buttons to flip between your program's audit and the prospective audit. Use the Show Details buttons to see the courses in different areas of the program.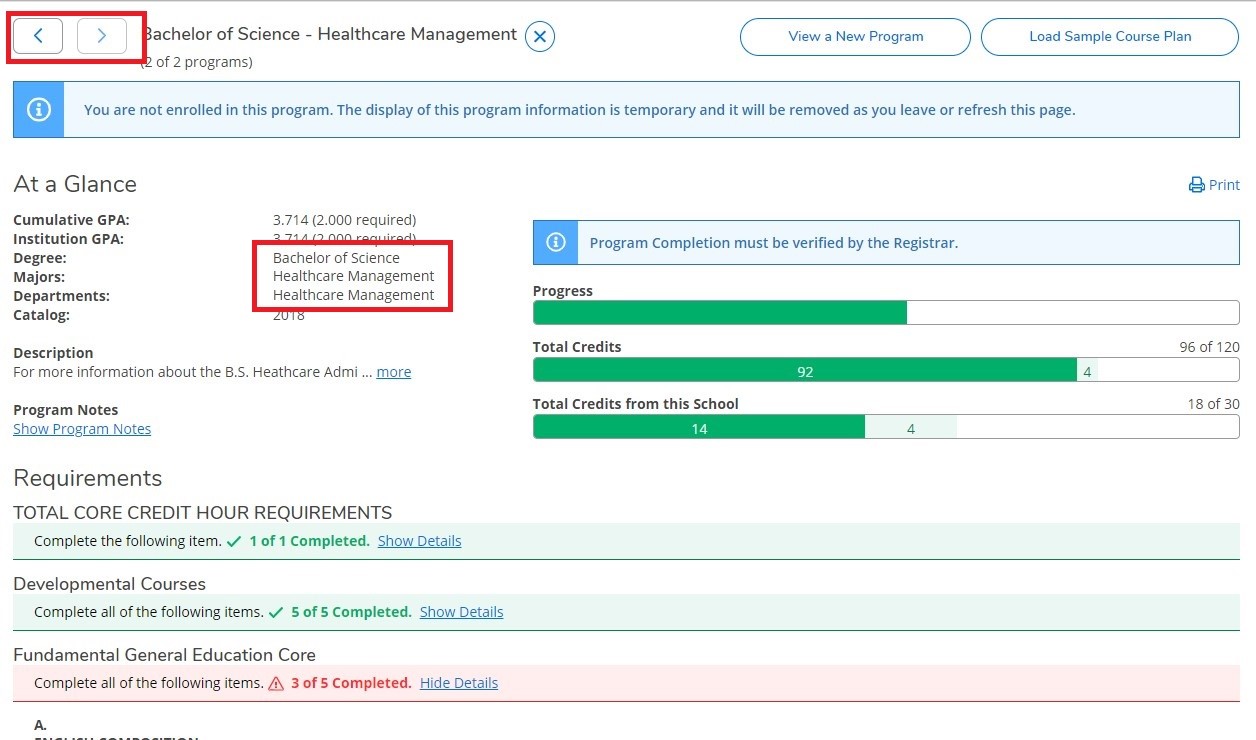 Wish to log a request with the Help Desk? Use your Franklin University username and password to login: Log A Request