Audience: Franklin University students needing to audit their degree progress using Self Service.
Disclaimer: The results and functionality of the following article only apply to the audience listed above.
Performing a Degree Audit as part of Student Planning
Degree auditing can be used to understand what courses have been completed versus courses that still need completed. It is broken down by areas such as Fundamental General Education Core, [Your Major] Courses - Major Core, and more.
1. Head to: https://selfservice.franklin.edu
2. Log in with your Franklin University username and password.
3. Go to the Student Planning Module.
4. Using the Student Planning menu, select My Progress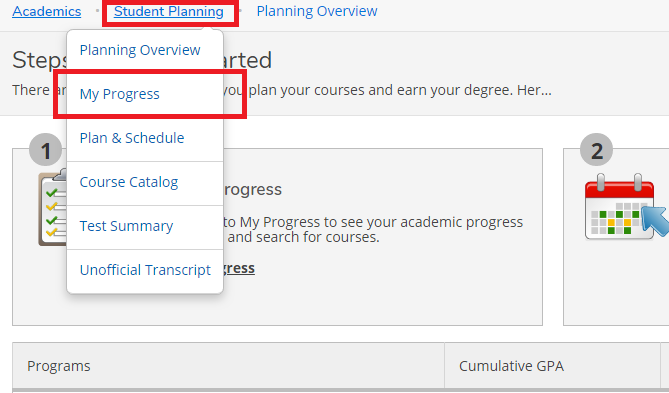 5. Begin to scroll down the page until you reach the Requirements section. This is your degree audit. You can see which requirements you have fulfilled overall, and can drill down to see which classes you still need to take. You can also register for sections from the degree audit by clicking the Search button that appears next to classes you still need to complete.