Audience: Franklin University Faculty, Staff, Instructors, Students, and more.
Disclaimer: The results and functionality of the following article only apply to the audience listed above.
1. The course catalog can be accessed from the following URL: https://selfservice.franklin.edu/Student/courses
2. You can search by subject or click Advanced Search to perform a more granular query.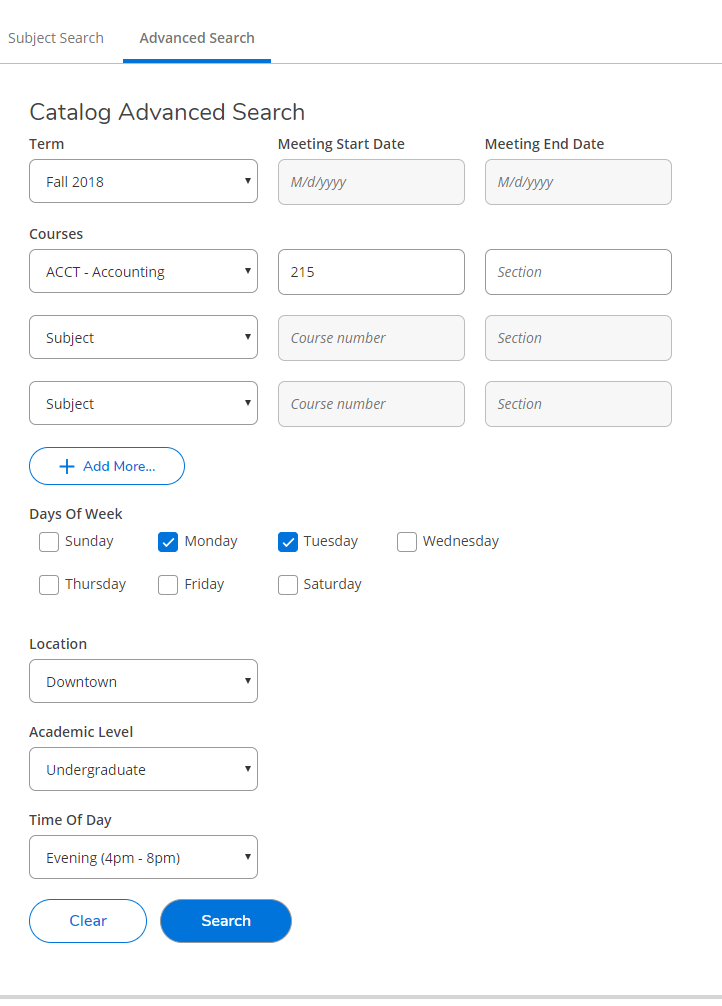 3. On the results page, all courses matching your query will be displayed. Expand the "View Available Sections" header below the course description to reveal section information, instructors, and free seats.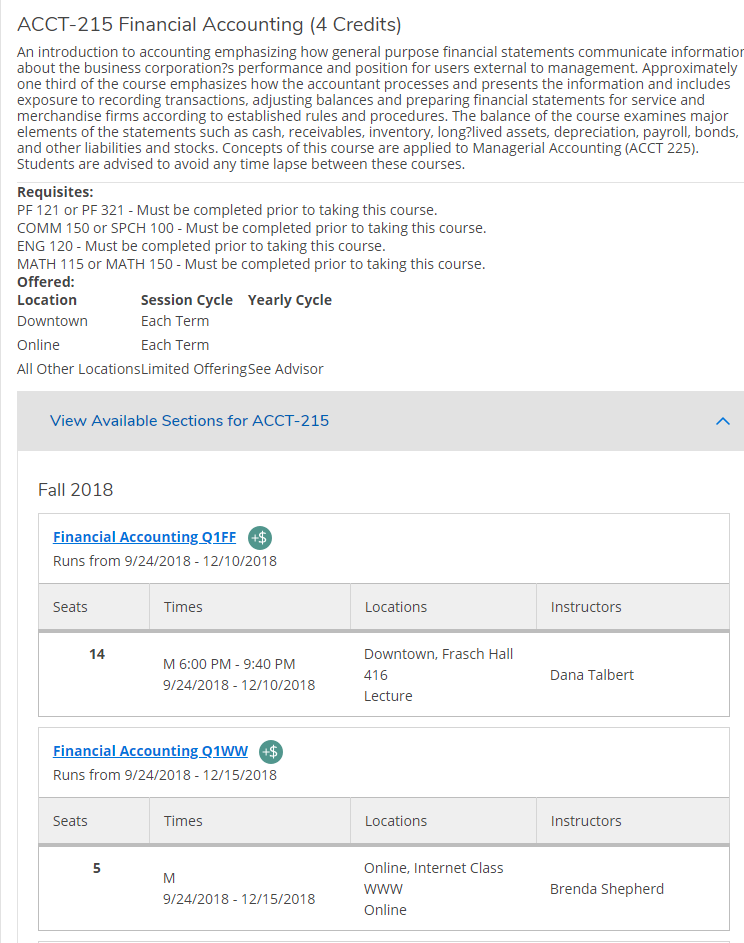 If you have questions about how to register for courses or drop courses using Self-Service: https://support.franklin.edu/hc/en-us/articles/360011496913-Course-Registration-Plan-Register-and-Drop-Courses-Franklin-Univeristy
Wish to log a request with the Help Desk? Use your Franklin University username and password to login: Log A Request