Audience: Franklin University students taking courses with e-textbooks offered through Yuzu.
Disclaimer: The results and functionality of the following article only apply to the audience listed above.
If your e-textbooks are offered through another publisher besides Yuzu, instructions will differ from those below. For a full list of e-textbook training resources, please click here.
Topics
1. Yuzu E-Textbooks in Franklin University Courses
2. Mobile Access for Yuzu e-textbooks
3. Troubleshooting Yuzu Access Issues
Yuzu E-Textbooks in Franklin University Courses
1. Log into your course in Canvas
2. Click on the eReader in the course left-hand navigation.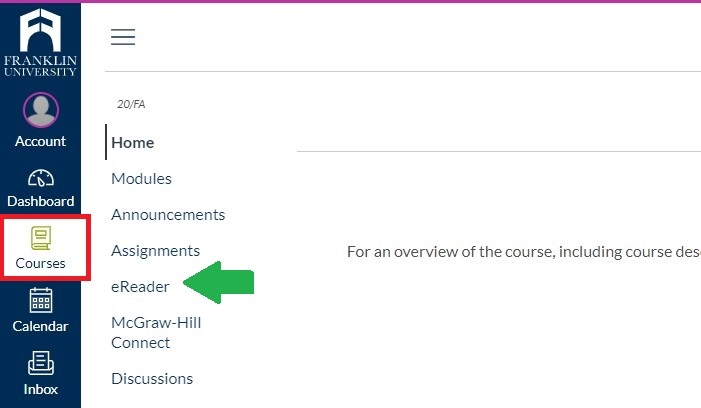 3. Use the Read Now button to open the Yuzu eReader.

4. The first time you access a book through the Yuzu platform, you may be asked for permission so that Barnes & Noble College can access your account. Accepting this access is necessary to enter into the Yuzu platform through Canvas to view the book.
Barnes & Noble College is the supplier of the e-textbook access, while Yuzu provides the platform to view and interact with the e-textbook.
5. After you have completed steps 3 and 4, you can use the Yuzu eReader to interact with the book.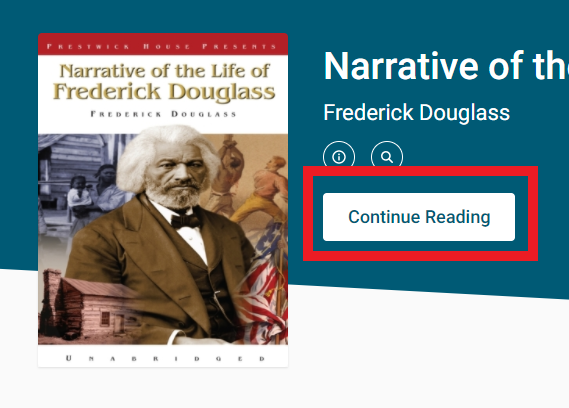 Yuzu offers a number of tutorials on how to navigate, highlight, and make notes to your e-textbook here: https://customercare.yuzu.com/hc/en-us/categories/360000115887-Yuzu-Web-Reader-FAQs
Mobile Access for Yuzu E-Textbooks
Yuzu offers mobile applications for iOS, Android, and for Windows. These applications allow for downloading and offline reading of e-textbooks.
1. To download a Yuzu please visit Yuzu.com and press the Download button. Then, select the app for your device to download.
2. After opening the app, you will be asked to sign in. Sign in with a Yuzu Barnes & Noble College account.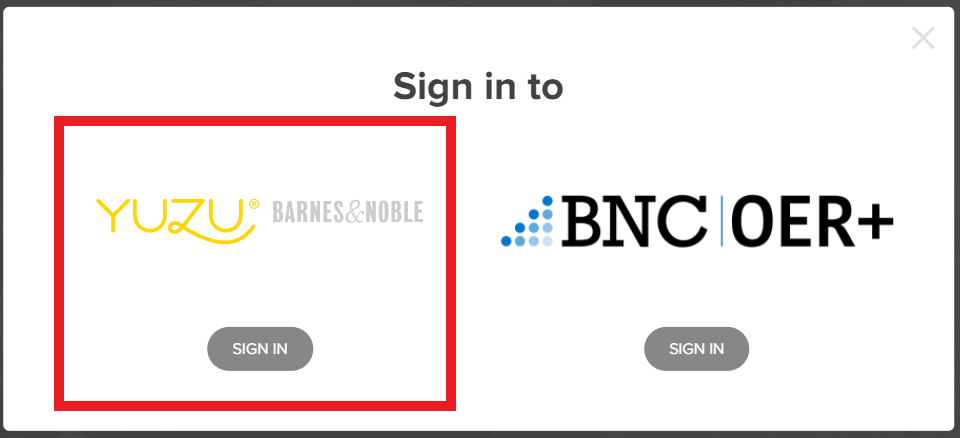 3. To access the Yuzu mobile app contents, first access the book through Canvas one-time using the steps in the section above. After doing so, your Yuzu account has been setup to access your student email address. Therefore when signing in, please enter your full student email address.
4. For a password, you will need to select the Forgot Password button.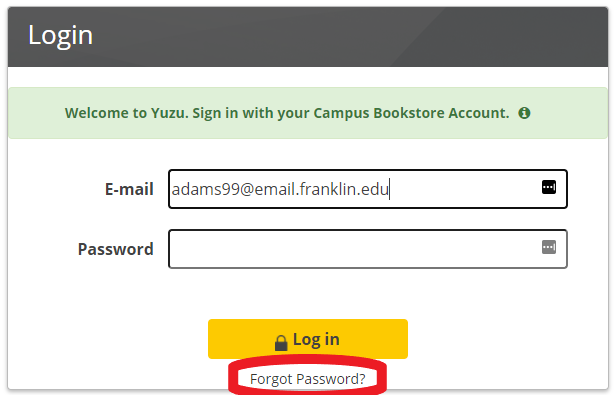 5. Check your email for reset instructions from Barnes & Noble College ("@bncollege.com" email address) to reset your password.

6. After resetting your password, you can sign into the mobile app. The mobile app layout is very close to the layout of the web-eReader. For more training, please see the following link: https://customercare.yuzu.com/hc/en-us/sections/360000242488-Yuzu-Reader-FAQs
Troubleshooting Yuzu Access Issues
If you are missing access to a book in the Yuzu app, please try the following steps.
1. First log into the Yuzu book through Canvas. See the instructions in the first section of this article for more information. You first need to access a new book through Canvas before accessing through the mobile app for the correct transfer of licensing information.
2. If promoted, it would be advised to accept all cookies when accessing the Yuzu site. Failing to accept cookies has sometimes resulted in unintentional display errors with missing content on the screen.
To accept cookies for a site, please see the following link (instructions for Chrome - please click here)
An indication of cookies not allowing full site functionality to load may show up with the eyeball icon in Chrome (as shown below)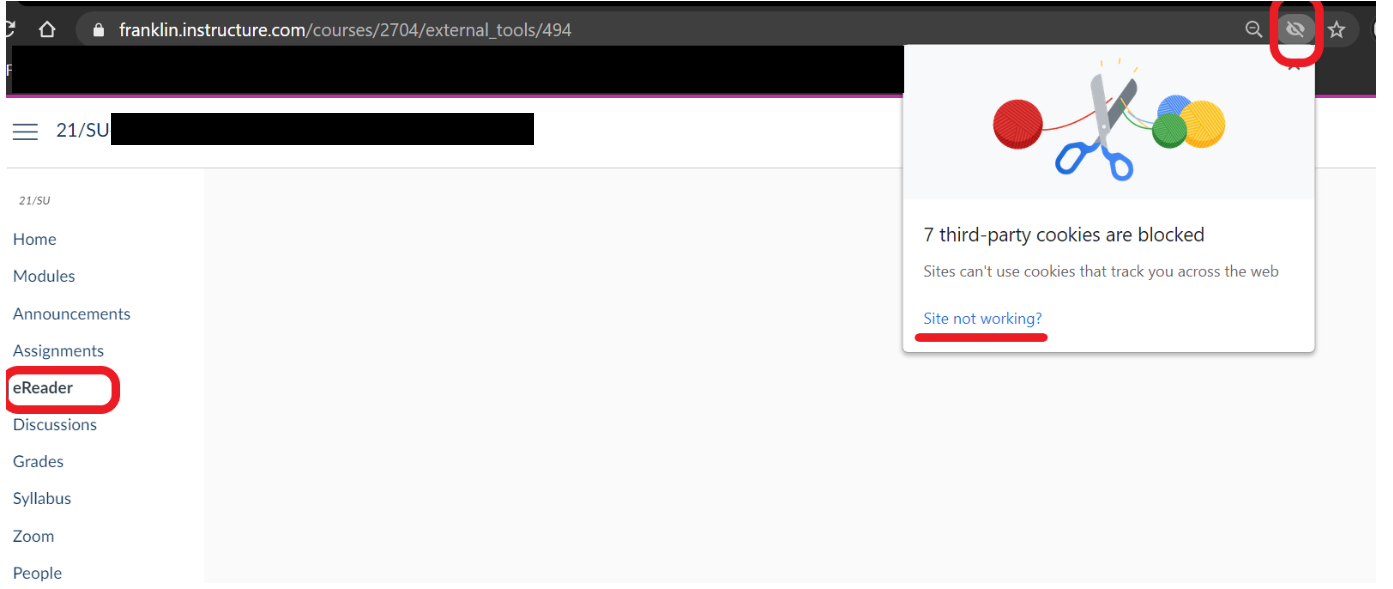 3. If you are concerned if you have opted-out of access to the book, please see the following article: https://support.franklin.edu/hc/en-us/articles/360046700194-Opting-out-of-E-Textbooks-through-Canvas-
4. In the mobile app, you can use the following icon to verify new book are added to your view.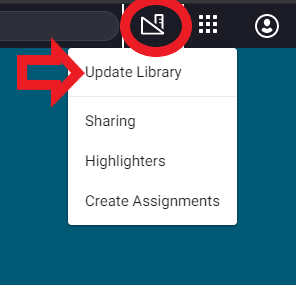 5. If you have purchased a book through Barnes & Noble College for school, rather than gaining access through inclusive access, than the book may be available through a different application called Vital Source Bookshelf. Many courses offer inclusive access rather than asking students to purchase the book on their own. For a complete list of books for each term, please see the following link: https://www.franklin.edu/current-students/academic-resources/textbooks
For further support, please see the following information for contacting Barnes & Noble College:
Wish to log a request with the Help Desk? Use your Franklin University username and password to login: Log A Request