Audience: Franklin University Faculty and Staff that need to use Remote Desktop Connection to connect back to their at-desk computer. This is most commonly done from a conference room or shared space.
Disclaimer: The results and functionality of the following article only apply to the audience listed above.
On your computer (the one you wish to access remotely), follow steps 1-4.
Click the Start button and select the gear to open the settings panel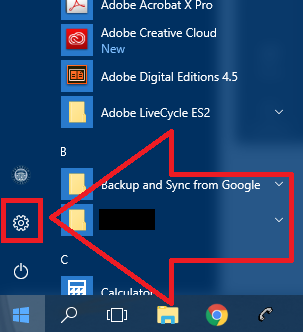 Click the System icon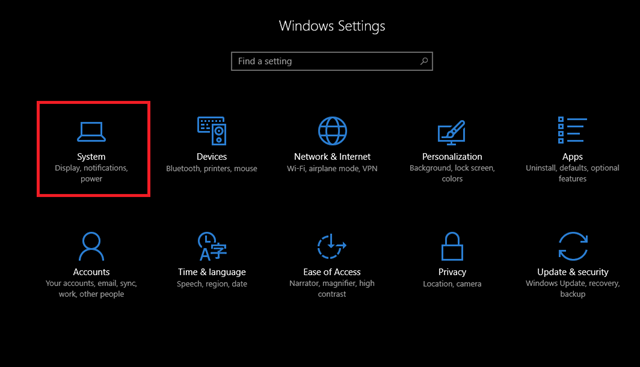 Click the About tab on the left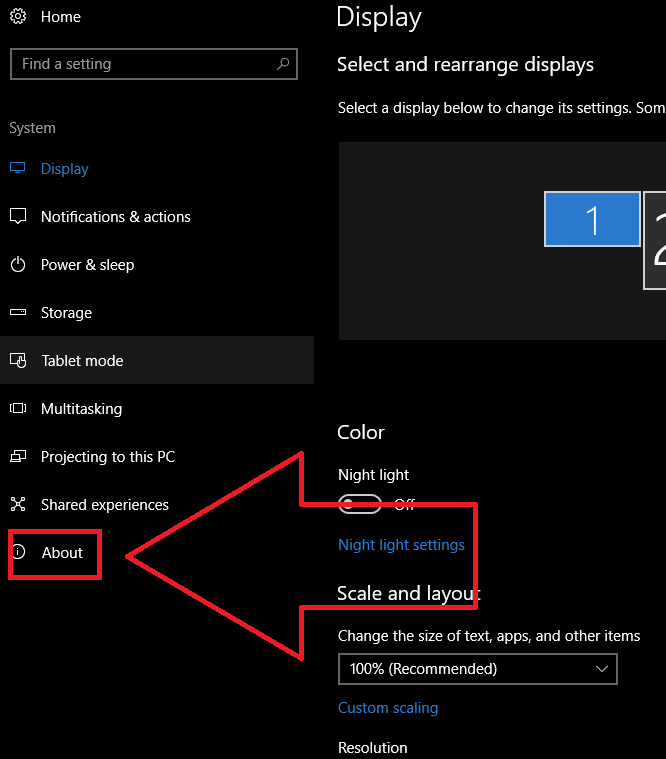 The next screen will show you your computer's hostname. Make a note of this.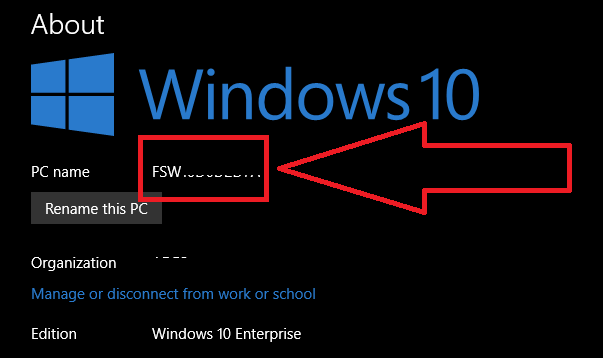 On the computer you will be accessing your computer FROM, complete the following steps
Note: The computer you are accessing FROM needs to be a University-manged device, not a personal device.
Open the start menu and begin typing "Remote Desktop Connection" until it appears in the search results. Click Remote Desktop Connection.
In the Remote Desktop Connection window, type in your computer hostname that you obtained in step 4. Click Connect
Input your username and password. If you will be making this connection frequently from this computer, you may check the Remember Me box, which will save your username for the next time you connect. Click OK.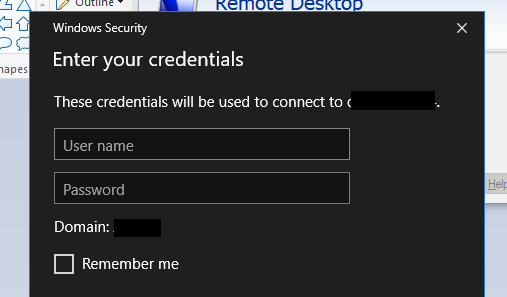 You will then connect to your computer and will see the following ribbon at the top of your screen. You can click the line icon to minimize the remote desktop and return to the local desktop, or you can click the X when finished to terminate the connection to the remote computer.

Troubleshooting:
If you cannot access your computer with Remote Desktop Connection, there are several possible reasons why:
The computer name has been entered incorrectly.
The username and password used was incorrect.
The computer you are trying to connect to is turned off or disconnected from the network.
Your user account does not have permission to use Remote Desktop. If this is the case, please submit a help desk ticket requesting remote desktop access to your computer. Please provide your computer name in the request.
Wish to log a request with the Help Desk? Use your Franklin University username and password to login: Log A Request