Audience: Franklin University faculty
Disclaimer: The results and functionality of the following article may not be possible if you are not part of the intended audience.
When a message chain is started by a student or professor, and that message chain is connected to a course, the messages from the instructor can only be sent/replied-to during the window of the course dates. Therefore, a message chain connected to a course that has ended will result in the instructor no longer being able to continue that conversation. This is a design feature that cannot be altered on a per-course level.
However, there is a workaround available if a conversation with a student needs to continue past the course end date.
1. Start a new message.
2. Enter the student(s) name(s).
3. Leave the course unselected.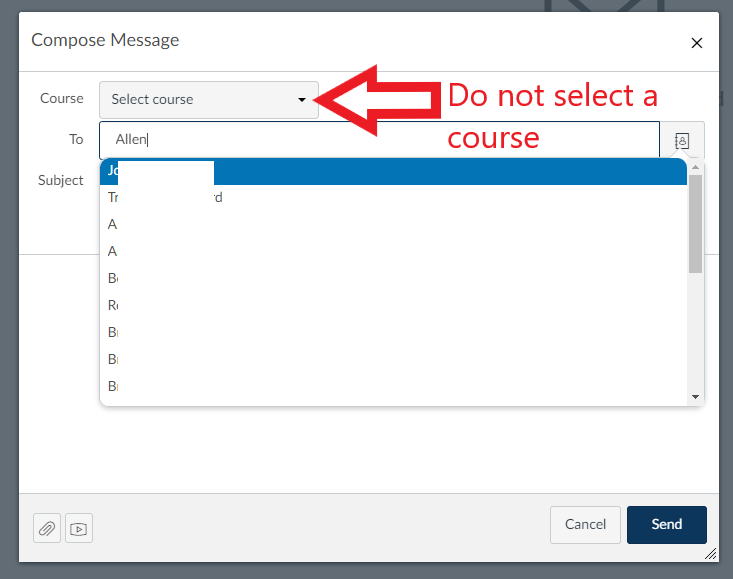 As long as this new communication does not have a selected course that it is connected to, then the communication will be able to continue and will not be hindered by course dates.
Wish to log a request with the Help Desk? Use your Franklin University username and password to login: Log A Request