Audience: Franklin University Students using e-textbooks for their Canvas courses.
Disclaimer: The results and functionality of the following article only apply to the audience listed above.
Pearson MyLab Setup for Students
Look for the courseware listing in the left-hand navigation for the course.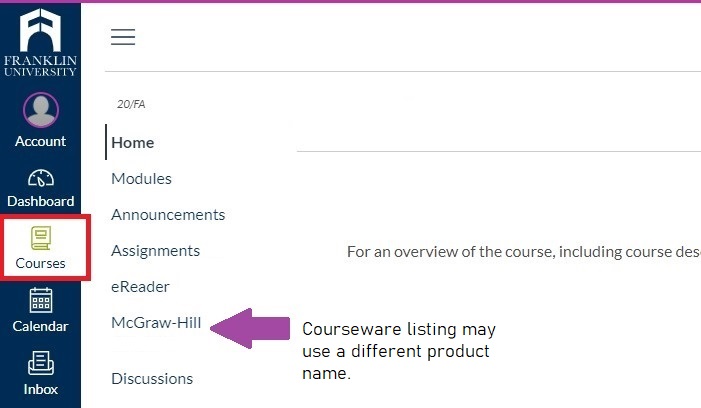 The first time you access a Pearson MyLab, you will see the following screen. Please read the privacy statement and license agreement, and indicate your consent by clicking "I Accept". This will take you into the MyLab content for your course.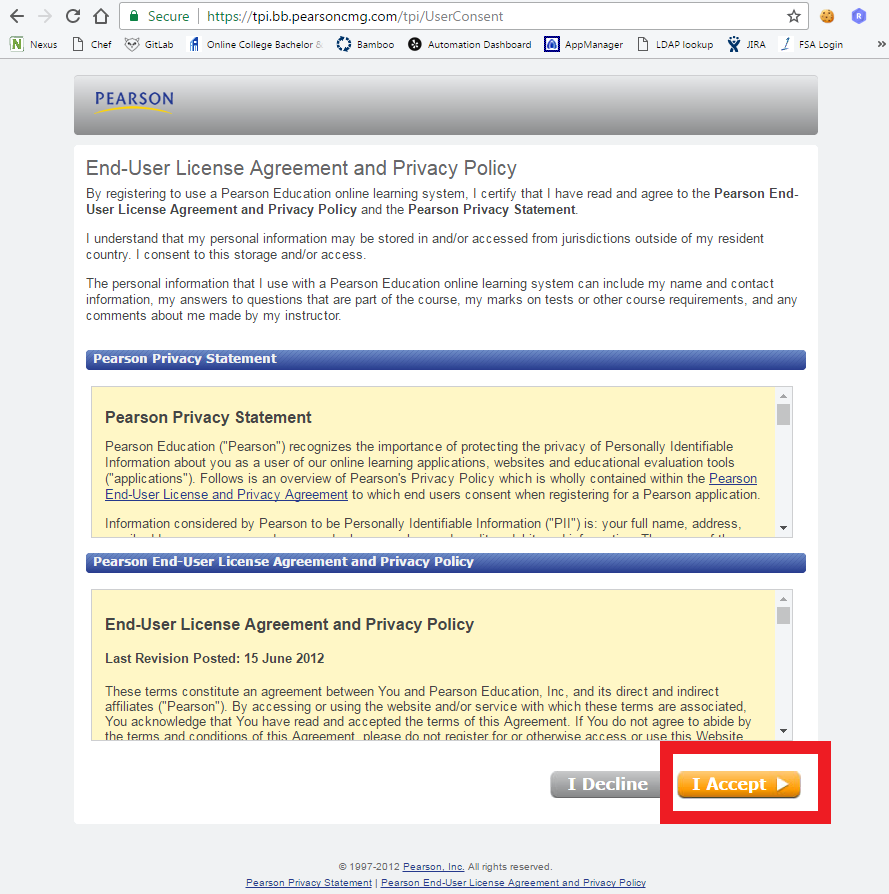 If your instructor has not yet completed the course setup process. You will see the screen below. In this case, please follow up with your instructor.

Mobile Apps for Pearson e-text Reading: Based on the way information is passed from Canvas to Pearson for courses using myLab e-textbooks with Courseware, reading the e-textbook content through Pearson mobile apps is not possible for Franklin University courses.
Wish to log a request with the Help Desk? Use your Franklin University username and password to login: Log A Request