Audience: Franklin University staff and faculty who use Microsoft Teams for departmental file storage.
Disclaimer: The results and functionality of the following article only apply to the audience listed above.
For a more convenient way to access files that are stored on Teams, you can synchronize Teams documents using the OneDrive client so that they can be accessed directly from your computer. Any modifications to the files on your computer will automatically sync back to Teams, and vice-versa. Follow the instructions and animations below to accomplish this.
In Microsoft Teams, navigate to the team for which you want to sync the documents.
Navigate to a channel (it doesn't matter which channel unless you only want to sync the documents from that particular channel).
Click on the extended options next to the channel name at the top of the screen (...)
Click "Open in SharePoint."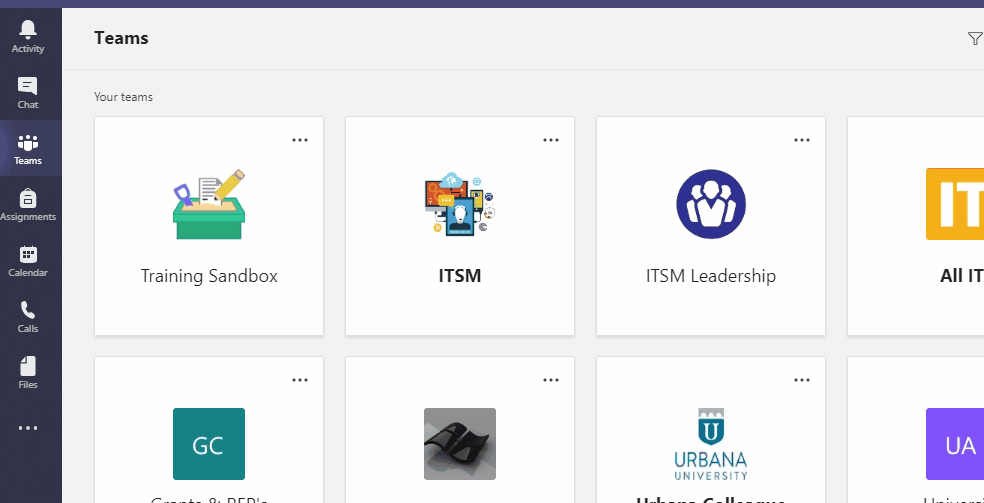 Following the above procedure will open your web browser and take you to the private team SharePoint site that is connected to your team. You may be prompted to sign in with your Office 365 account if you are not already signed in.
To continue the process:
Decide what documents you wish to sync. If you want to sync only the documents from the channel you are currently in, skip step 2.
If you wish to sync all documents from the team, you will need to navigate up one folder level to get to the root folder of the team. You are currently viewing the channel subfolder, so click on "Documents" above the list of files as shown in the animation below.
Click on the "Sync" button in the top row of options.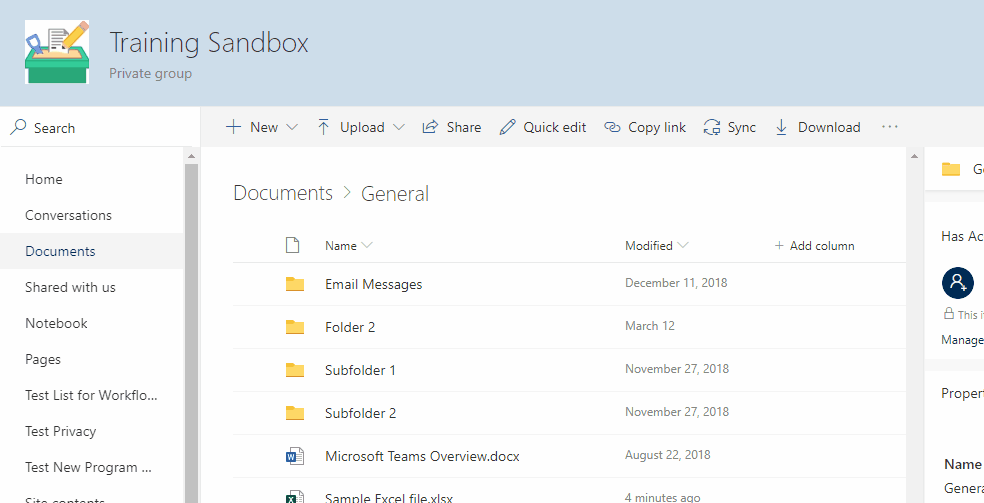 Your browser may ask you for permission to open OneDrive. You may accept this. Your OneDrive client will now open. If you are already signed in, you will get a confirmation notification that your files are now syncing. If not, you will be prompted to sign in. Once you are signed in and your files are syncing, you can now access them directly from your computer.
Open your Windows file explorer and look at the folders shown in the left-hand navigation
You will see a new entry titled "Franklin University."

This is not to be confused with "OneDrive - Franklin University." Those are your personal files, whereas any team/SharePoint documents will show under "Franklin University."

If you click on (or expand) Franklin University, you will see the team documents that you just synchronized.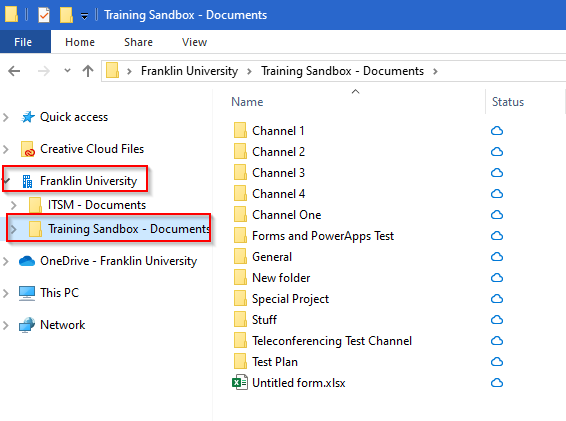 You can repeat this process for any other team.
Wish to log a request with the Help Desk? Use your Franklin University username and password to login: Log A Request