Audience: Franklin University students.
Disclaimer: The results and functionality of the following article only apply to the audience listed above.
If you have taken and completed courses in the Canvas learning management system, and you still have access to Canvas, you will be able to access the course syllabus, even after the course is completed.
1. Log into my.franklin.edu with your student username and passwords and select the tile viewing courses in Canvas.
2. Open your course. If the course is a past course, you may need to open All Courses to see a completed course from a prior term.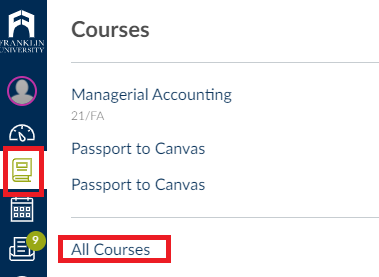 3. After opening the course, use the course left-hand menu navigation to access the syllabus.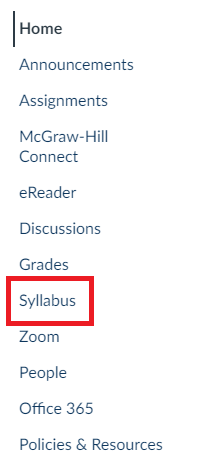 4. Once the syllabus opens, press CTRL+P or right click-on the body of the syllabus and select Print.
5. In the print option menu, change the printer option to Save as PDF.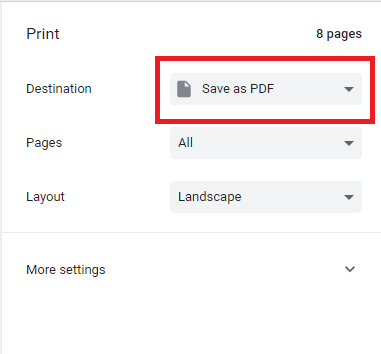 If you no longer have access to Canvas, please consult the Help Desk:
Wish to log a request with the Help Desk? Use your Franklin University username and password to login: Log A Request