Audience: Franklin University students accessing courses in Canvas.
Disclaimer: The results and functionality of the following article only apply to the audience listed above.
Topics
Join a Meeting
1. Click Zoom in the course navigation to open the Zoom landing page.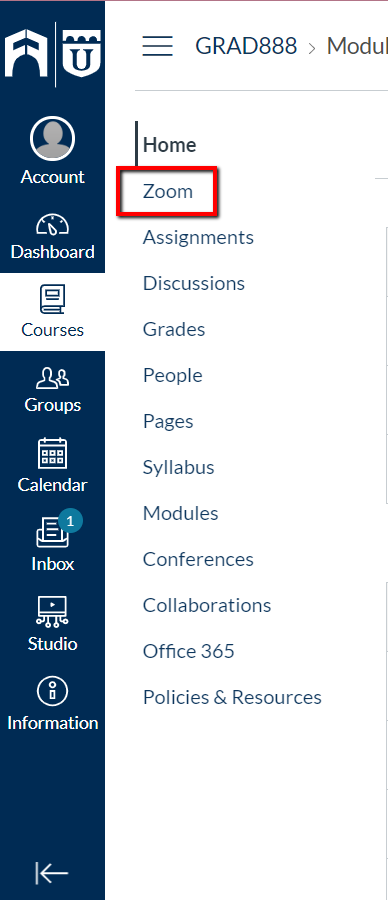 2. From the Upcoming Meetings tab you can see all of the scheduled meetings for your courses. Click Join to join a meeting.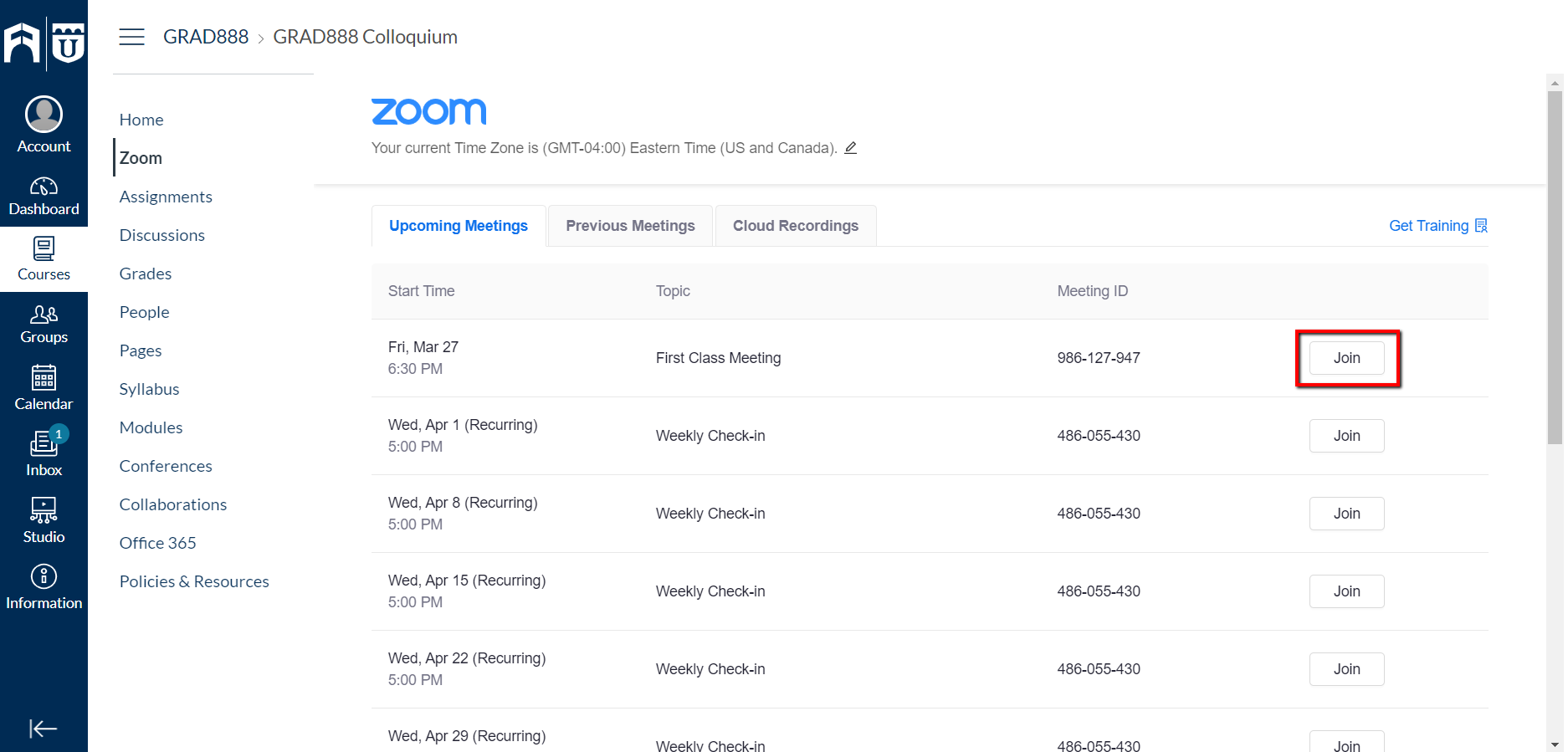 3. Zoom will begin to open in another tab. Click Open Zoom to proceed to the meeting audio visual options.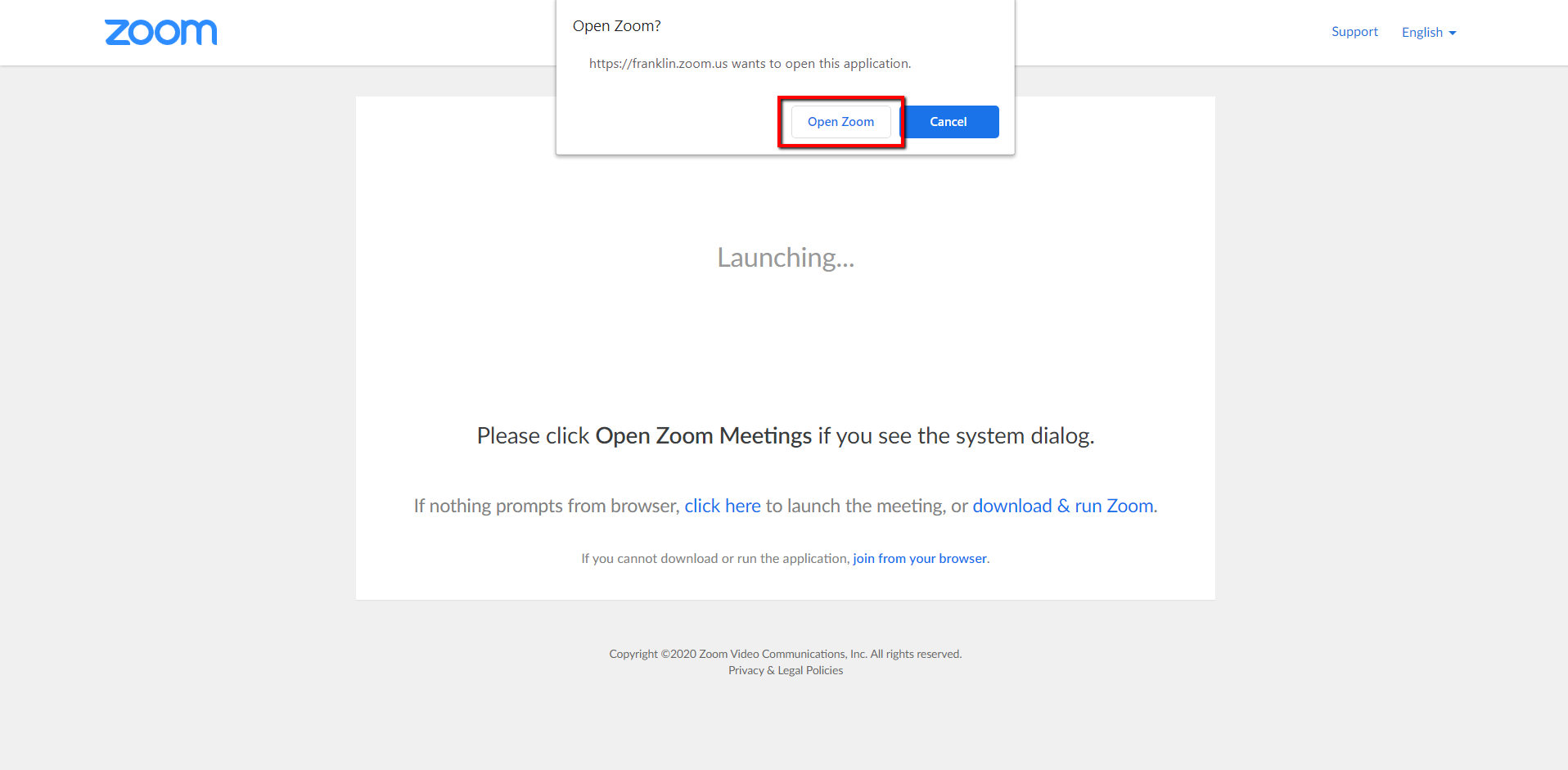 4. The video preview gives you an opportunity to see what you will look like on camera if you decide to proceed with the camera on. You also have the option to join the meeting without using your camera. Click one of the join buttons to proceed to the meeting.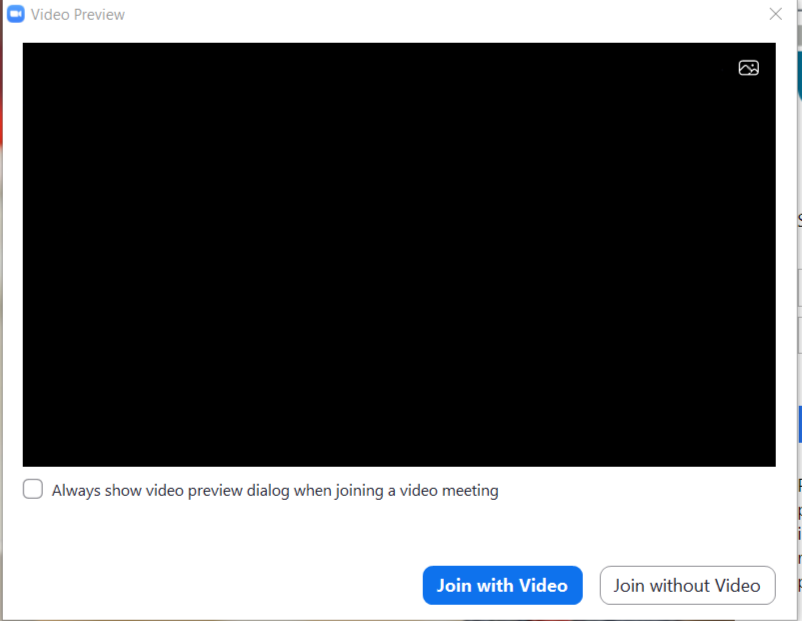 5. You have now successfully joined the zoom meeting from Canvas.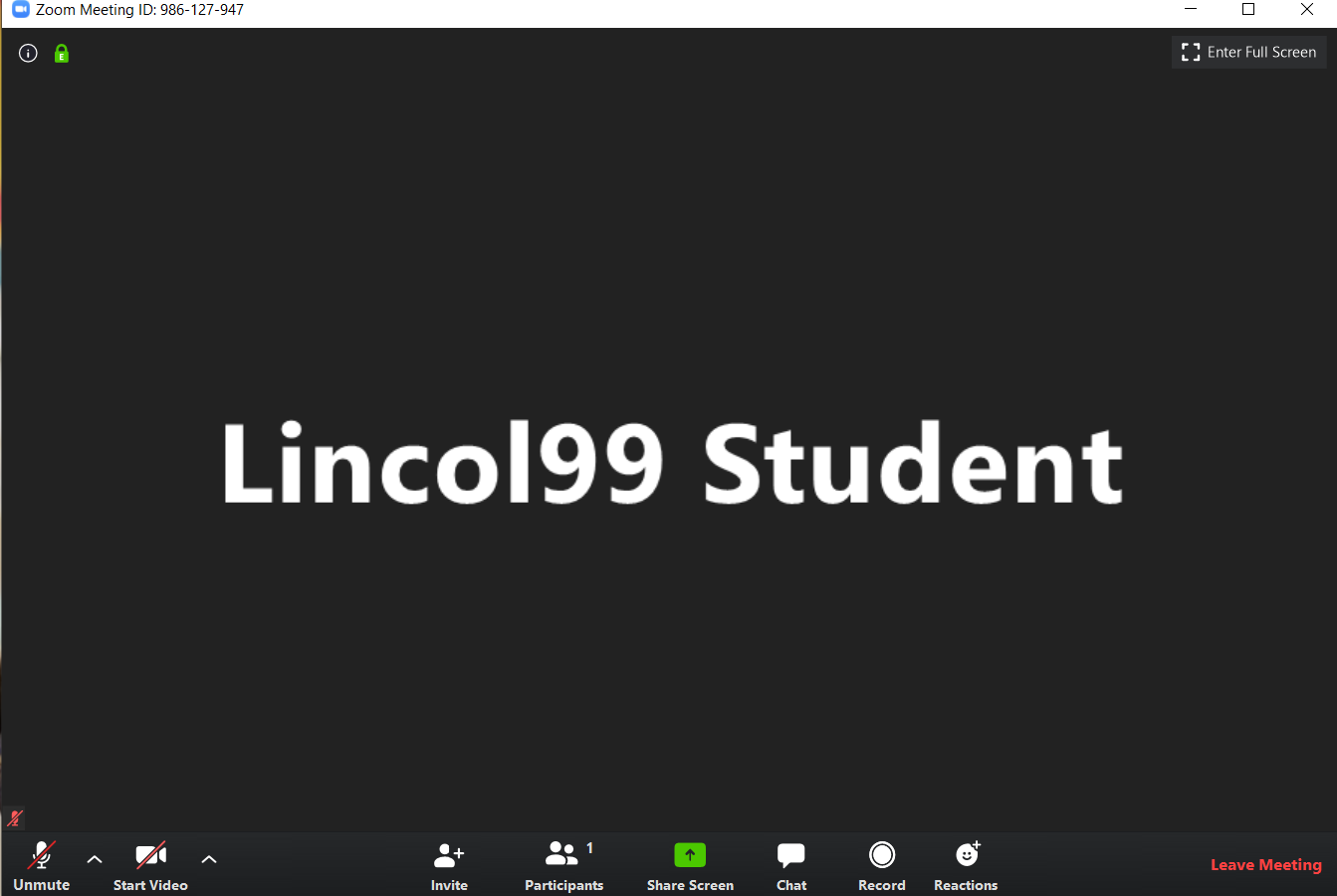 View Previous Meetings and Recordings
1. From the Zoom landing page navigate to the previous recordings tabs. Here you will see a list of meetings that have already concluded.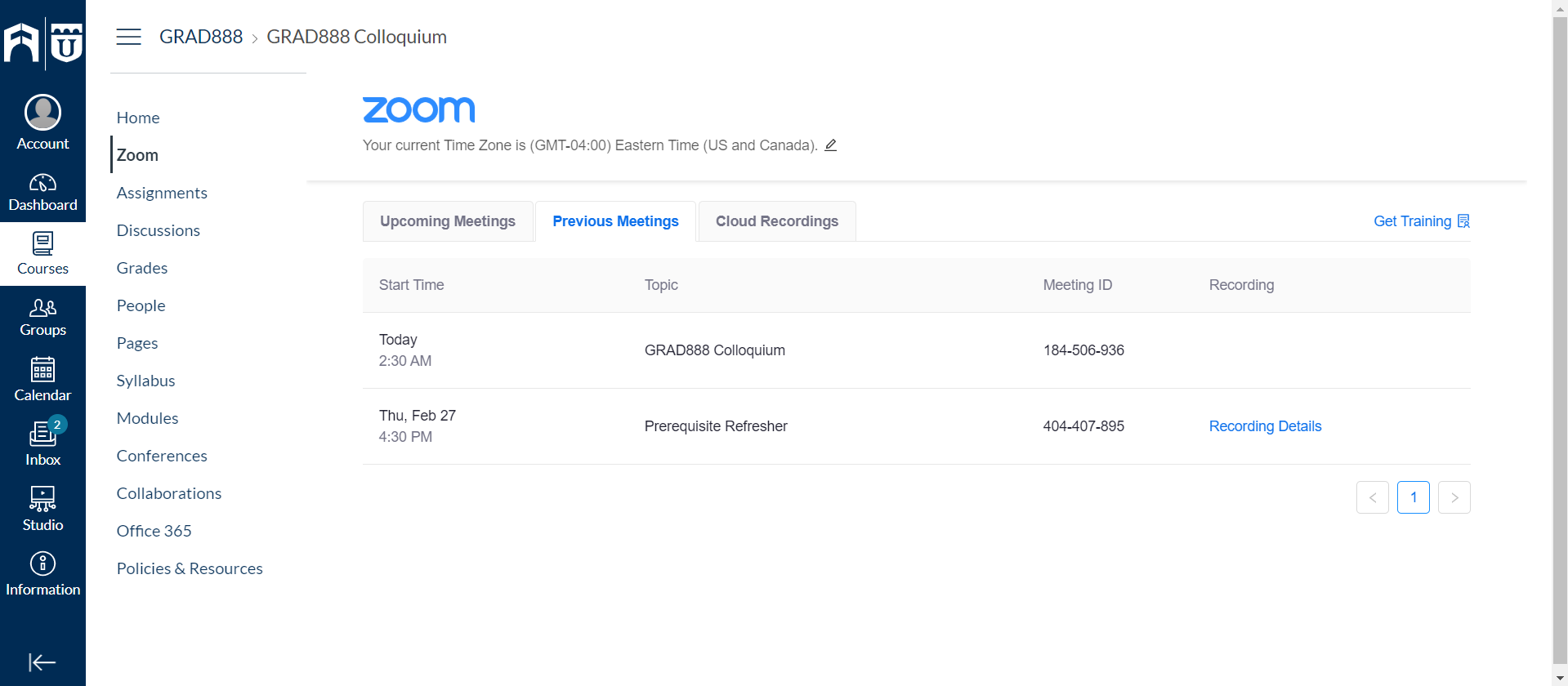 2. If your instructor recorded the meeting you will see a link to view the recording details. Click the link to see audio and video playback options.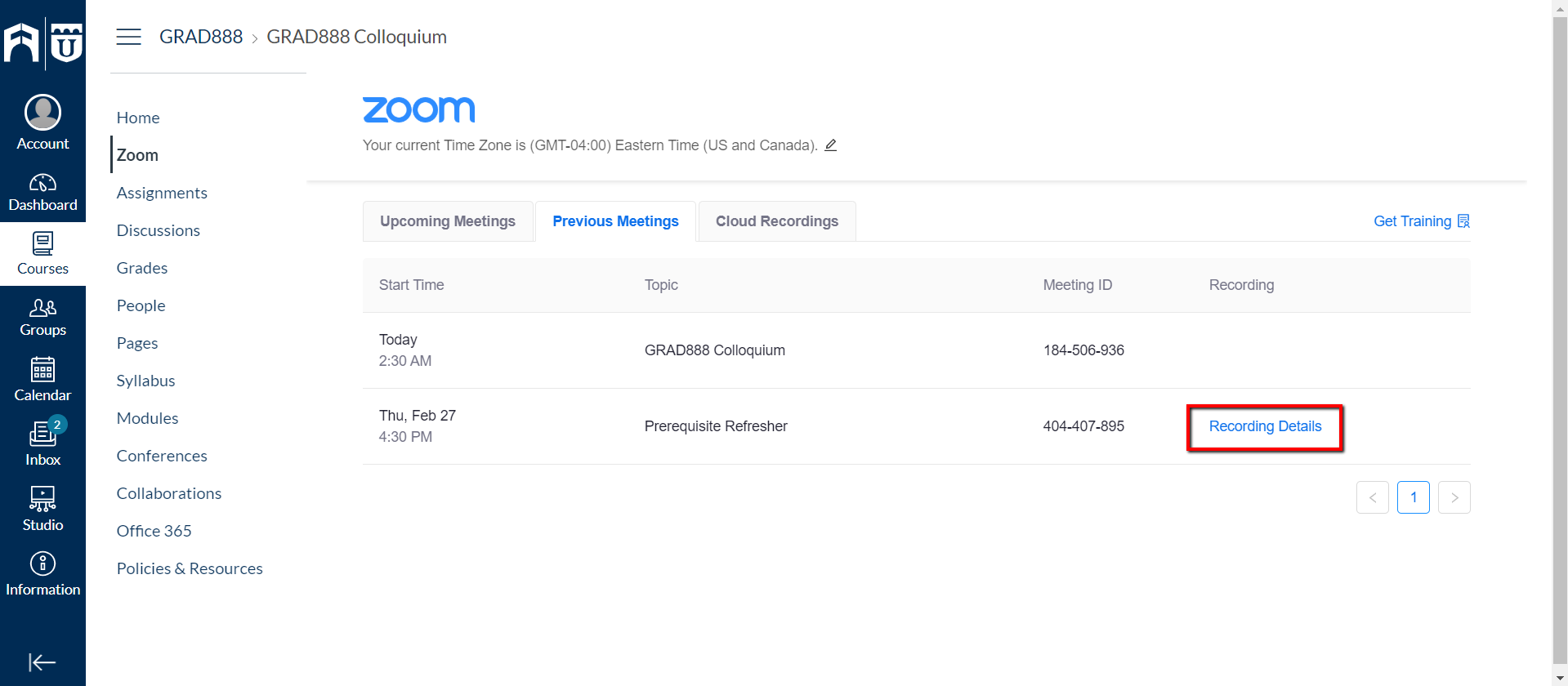 3. Click the play icon in the middle of the recording thumbnails to play the recording.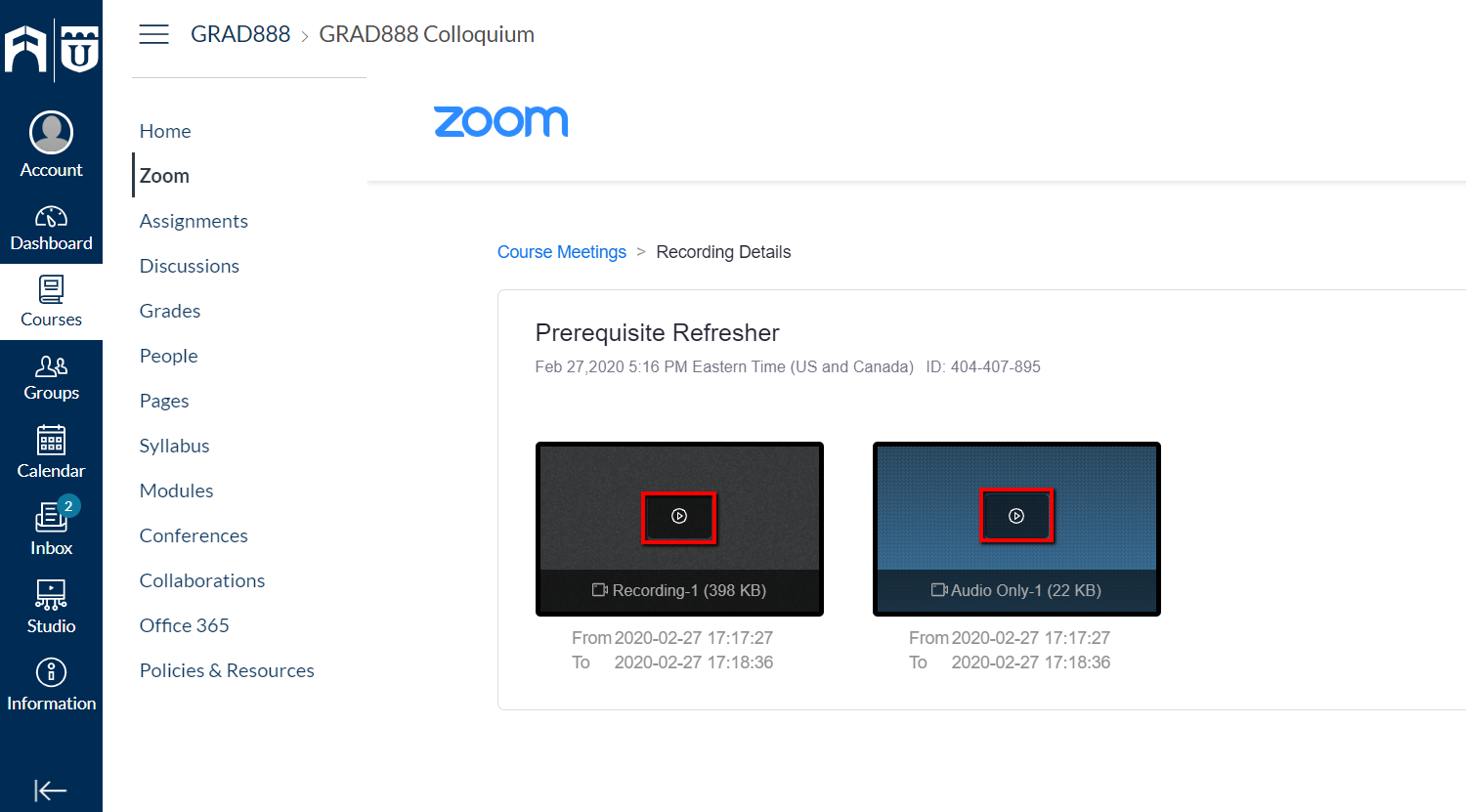 Wish to log a request with the Help Desk? Use your Franklin University username and password to login: Log A Request