Audience: Franklin University faculty and staff.
Disclaimer: The results and functionality of the following article only apply to the audience listed above.
OneDrive is now able to automatically back up user data from commonly used folders in Windows (Desktop, Documents, and Pictures) with the touch of a button using a feature called Known Folder Move (KFM). This feature will allow automatic backup of those folders to your individual OneDrive storage, protecting these commonly-used folders from data loss should anything happen to your PC.
This functionality can be activated at any time, but University staff and faculty members will receive a prompt from the OneDrive application that will enforce that this action is taken.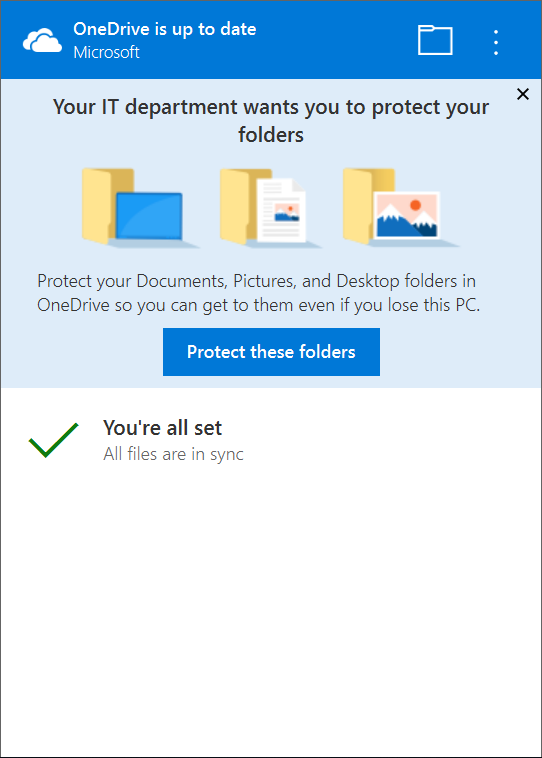 By clicking the "Protect these folders" button, or by going to OneDrive - More - Settings - Backup, you can enable this feature:

Clicking on "Manage backup" will take you to the KFM setup screen. Please select all three options (Desktop, Pictures, Documents). All three will eventually be enforced by IT policy.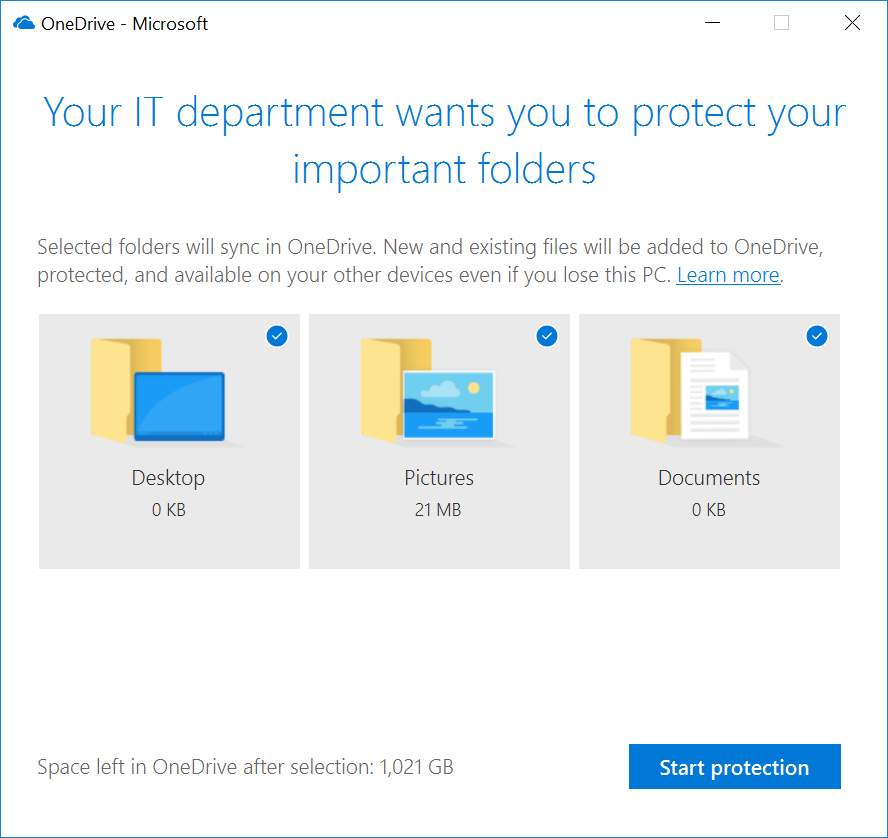 After enabling KFM, your Desktop, Documents, and Pictures folders will be shown in your OneDrive - Franklin University folder: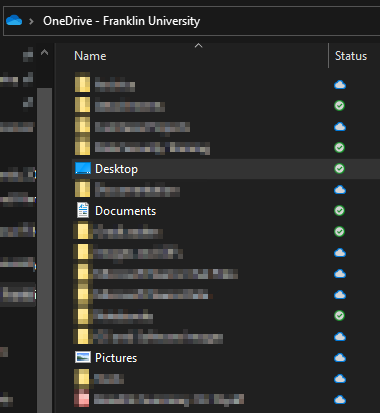 Additionally, you will note that files on your desktop now have a sync icon to denote that they are being backed up to OneDrive: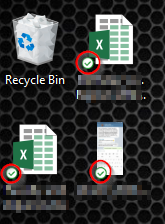 All of these files can now be accessed from your local PC or from OneDrive on the web or mobile applications.
NOTE: If your desktop or documents folder was a recent save location for any files you were working with, the next time you see a "save as..." window, it may default to the old path for desktop or documents (C:\users\[username]\desktop). To access the new proper location for desktop or documents, click on "Desktop" or "Documents" in the quick access bar: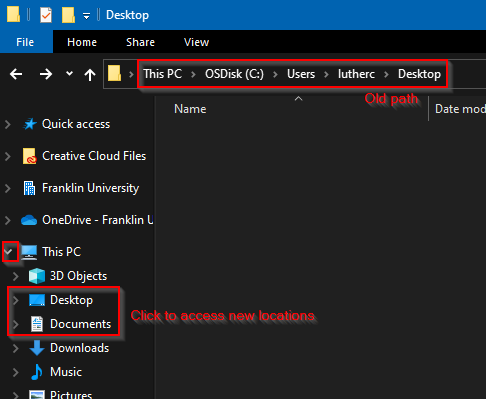 Wish to log a request with the Help Desk? Use your Franklin University username and password to login: Log A Request