Audience: Franklin University instructors using on-campus classrooms.
Disclaimer: The results and functionality of the following article only apply to the audience listed above.
As Franklin University moves away from Smart Notebook and Smart Tools in on-campus classrooms, Epson's Easy Interactive Tools will become the annotation platform to use in classrooms.
The software will be accessible from the desktop and should be used in conjunction with the touch screen monitor at the instruction station. Open the software using the following icon.

When prompted, it is suggested to use annotation while continuing to use the desktop to show applications, presentations, and more. If you have previously saved or prepared files, they can be used as well.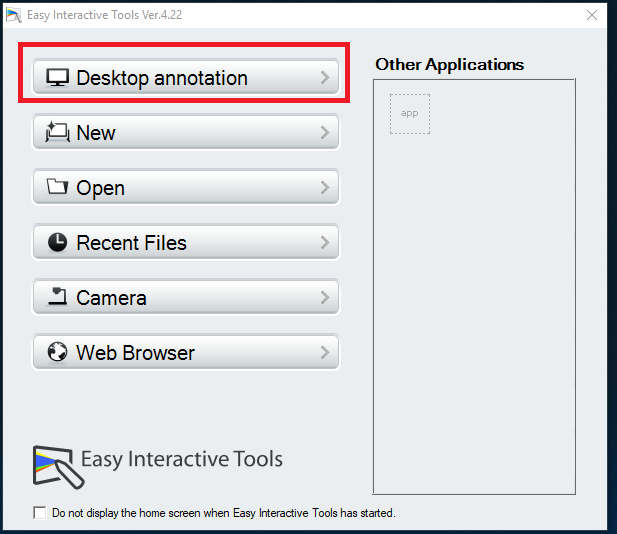 On the right side of the screen, you will see tools for annotation. The top mouse icon can be used to deselect the annotation tools.

The top menu will allow you to select a new slide, which will give you the option to clear the screen.

You can also switch to a blank whiteboard mode for drawing and annotation.

If needed, you can save your annotations to use again.

For more training for this product, please click here.
Wish to log a request with the Help Desk? Use your Franklin University username and password to login: Log A Request