Audience: Users with Windows 10 computers.
Disclaimer: The results and functionality of the following article only apply to audience listed above
Topic
How do I change the default application in Windows 10 for opening PDF files?
Changing a Default Application
We have noticed that some Windows 10 users are unable to open PDF documents. This is happening because the default application is set to Windows Edge. This can, however, be easily fixed by going into the settings for default applications and changing it to another program. This same process can also be helpful to change your default internet browser or media programs.
How to change the default program in Windows 10.
Click the magnifying glass on your taskbar.

Type in " File type ". You should get exactly 1 result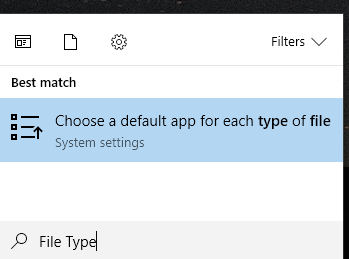 The file types are listed in alphabetical order so you will need to scroll down in this next window until you see ".PDF". Now click The Microsoft Edge icon to change the selection to Adobe Reader or Adobe Acrobat (if installed) from the popup menu.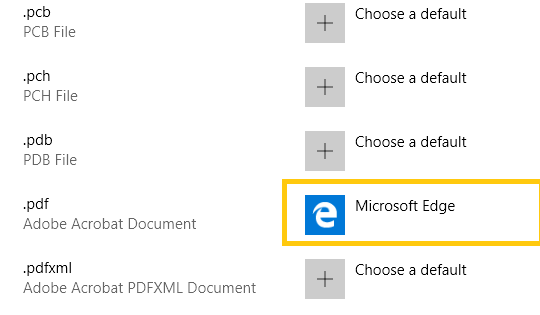 You have now set Adobe Reader or Adobe Acrobat as the default program for PDF files.
Wish to log a request with the Help Desk? Use your Franklin University username and password to login: Log A Request