Audience: Franklin University students and faculty in programming courses that use Web-CAT for lab assignments.
Disclaimer: The results and functionality of the following article only apply to the audience listed above.
Resources
Access issues with Web-CAT
: You should access the Web-CAT system using the same username and password that you use to access myFranklin. If you cannot access Web-CAT using your myFranklin username and password, please contact your professor. An additional recourse for account issues is faculty member Todd Whittaker at:
todd.whittaker@franklin.edu
All other Web-CAT issues: All other Web-CAT issues should be directed to the Learning Commons tutoring department (tutoring@franklin.edu) or the Lead Faculty of Computer Science courses, Todd Whittaker (todd.whittaker@franklin.edu). The Franklin University Help Desk does not manage Web-CAT.
Instructors
Course access may be setup for your Lead Faculty. However, in cases where you need to add a student, you can add students directly to your Web-CAT course.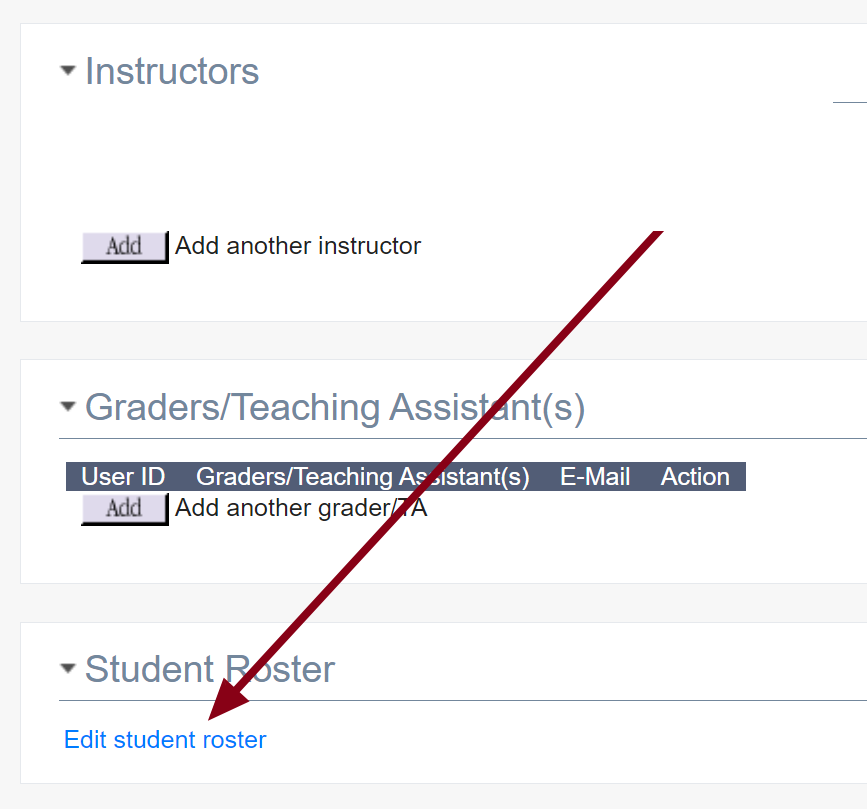 From there, you can upload a CSV file with student data.
The CSV file will need columns for first name, last name, student id, username and email address for each student that need added.
Wish to log a request with the Help Desk? Use your Franklin University username and password to login: Log A Request