Audience: Franklin University Faculty and Staff wishing to start the Transfer Credit Evaluation process with the Registrar's Office.
Disclaimer: The results and functionality of the following article only apply to the audience listed above.
If you are a student with questions about transferring credit from another institution, you can contact Admissions and also use the following tool: https://www.franklin.edu/transfer-credit-college-course-equivalency-tool
Instructions for University Faculty and Staff Only
Please log into ServiceDesk: servicedesk.franklin.edu
Once on the site, click the arrow next to "Issue Catalog" in the top left-hand corner. From there, select "Transfer Credit Request".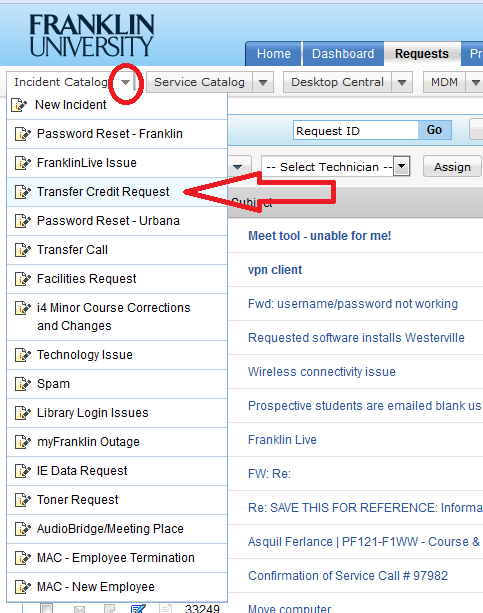 Be sure to include the following information in your request:
Your Name
Student Name and ID, if applicable
Detailed request for what information or data is needed
Choose the appropriate request from the Item dropdown menu
Be sure to attach the correct form ("Attach File") to the request