Audience: Franklin University students and faculty trying to access free versions of certain Microsoft software.
Disclaimer: The results and functionality of the following article only apply to the audience listed above.
Through our partnerships with Microsoft and Kivuto, Franklin University is pleased to offer a suite of free and reduced cost software to all of its students currently enrolled in classes.
A few examples include:
Visual Studio
Azure for Students
Visio
Microsoft Project
Adobe Creative Suite
IMB SPSS
Norton Security Deluxe
NOTE: These sites do NOT include free versions of Microsoft Office. That licensing is provided through your Franklin supplied Office 365 account. You can find more information on downloading and installing Office at the solution linked below:

https://support.bluequill.com/hc/en-us/articles/360009426513-Microsoft-Office-Professional-Plus-Download-for-Free
This document explains the process for download software on a Windows 10 PC. Please note that Macs may have a different installation/download process.

In this article:
Shopping for software through OnTheHub
1. You will need to sign into the OnTheHub website using your myFranklin credentials. http://e5.onthehub.com/WebStore/ProductsByMajorVersionList.aspx?ws=24fdce64-3870-e011-971f-0030487d8897&vsro=8&JSEnabled=1

2. Then you will look for your desired software. We will use IBM SPSS for this example. Please make your selection carefully. Click the "Add to Cart" button when you have made you selection.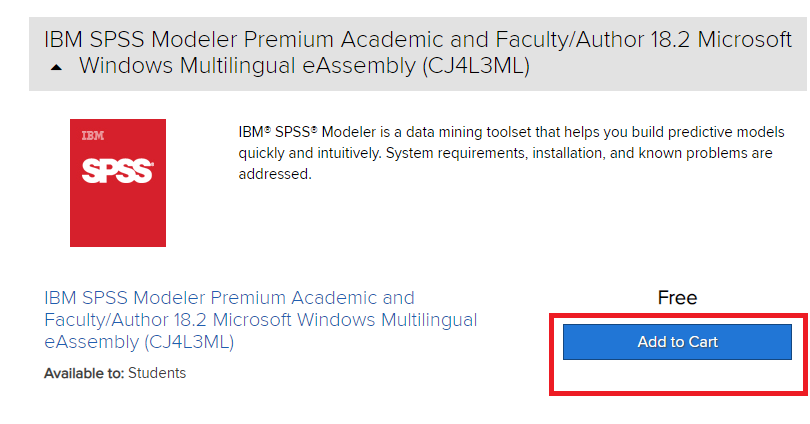 3. When you are done shopping, you can start the check out process.Click on the "Shopping Cart" button in the top-right and review your selection. Click "Check out" when you are ready to proceed.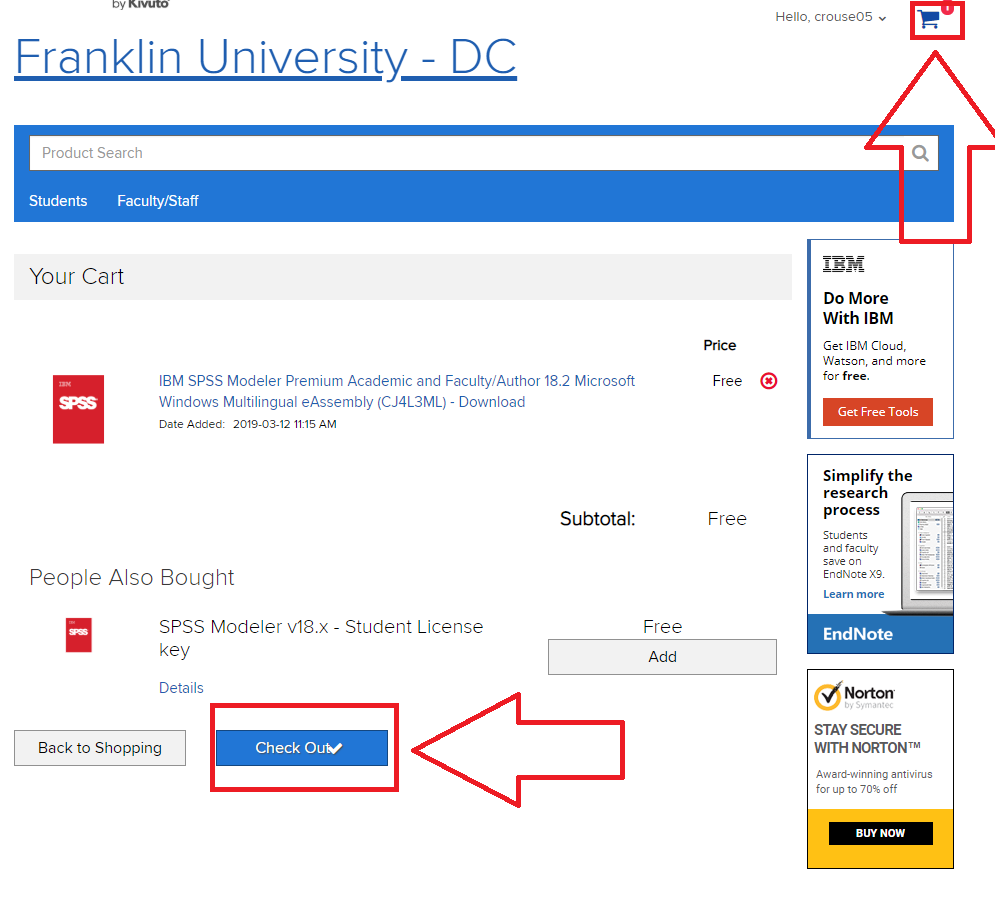 4. Click "Accept" to accept the license agreement to continue.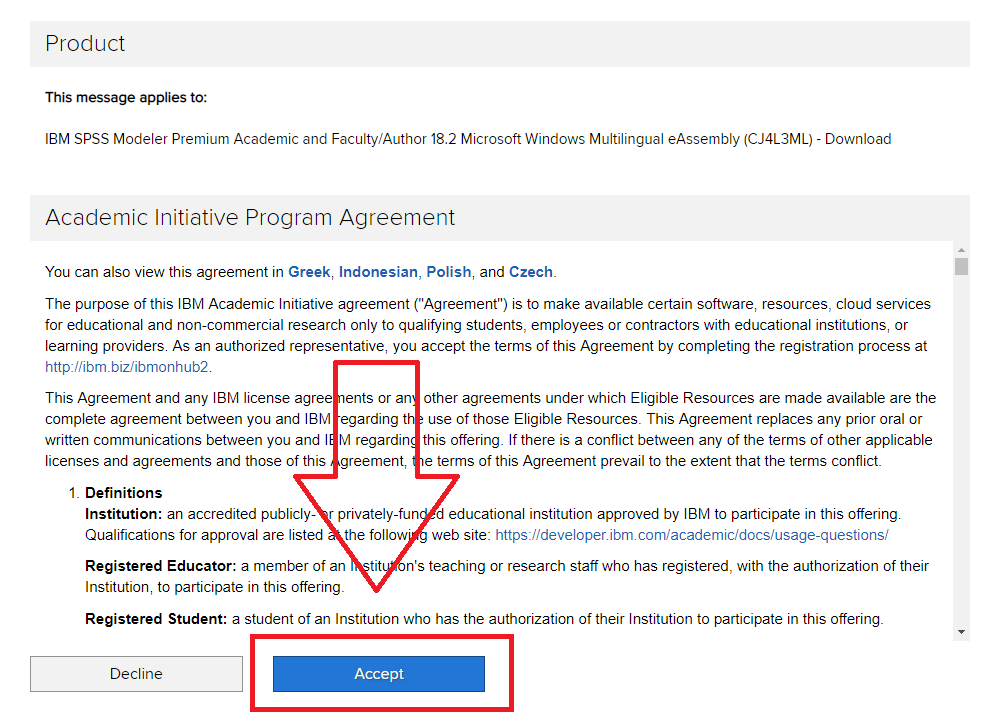 5. You may or may not be presented with a Student Survey depending on the product you are downloading. Fill it out of necessary and then click Continue to move to the next page.
6. Fill in your contact information and click on "Proceed With Order" to continue. An email confirmation will be sent to you confirming your order automatically. click on the "Download your Software" button to begin the download.
7. Click "Download" again and choose where you would like to save your software. Most computers use the Downloads folder as default. Make sure to save it somewhere you will be able to find it at a later time. You may be asked to download software that will allow you to download an ISO file. ISO files are commonly used for software installation.
What to do with the downloaded ISO file?
The ISO file you have downloaded will then be used as your installation media for the new software.
Windows 8 and 10: You can right click on the ISO file and choose "Mount". This will start the installation process.
Windows 7: You will need to burn this to a CD/DVD to install in on your PC. The link below will give you instruction for downloading/installing burning software (if needed) and installing the program you downloaded.
ftp://ftp.kivuto.com/pub/docs/Working_with_Image_Files.pdf
Obtaining Microsoft Software from Azure Dev Tools for Teaching
1. Head to the following link: https://azureforeducation.microsoft.com/devtools
2. Click the blue Sign in button, and sign in with your Franklin login information



3. You will be taken to a screen that says your academic status has been verified. Click the blue button to continue.
4. Click Software in the Quick Start menu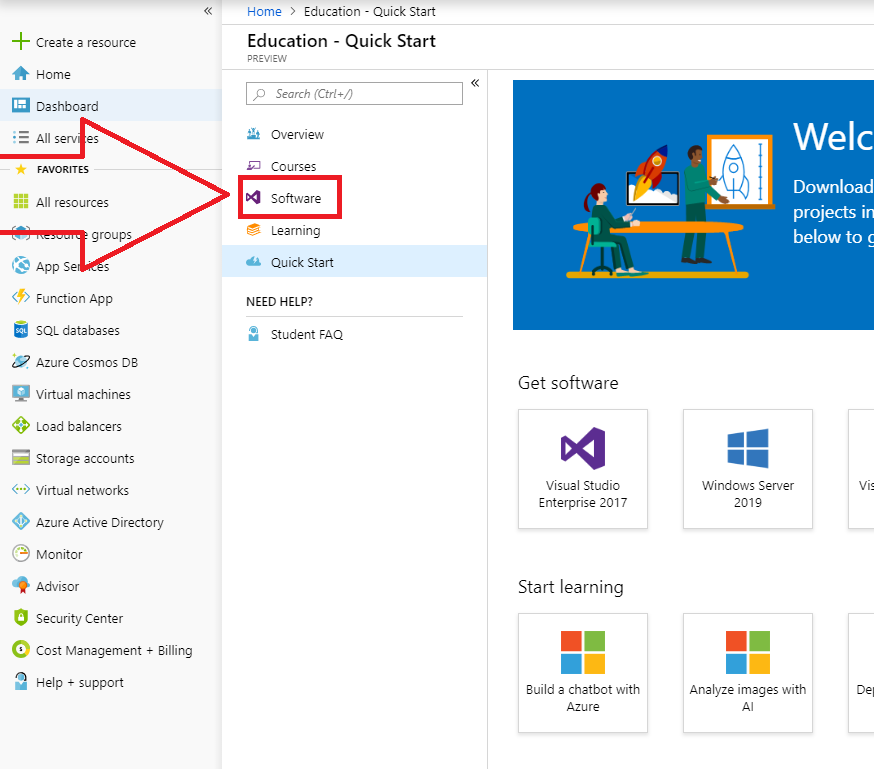 5. Navigate through the list of software, and click on the name of the software you would like to download. This will open a pane on the right hand side of the screen. Please note that it may take 30 seconds or so for the pane to appear.
6. Click View Key. This will display your product key for that piece of software. Save this in a safe place.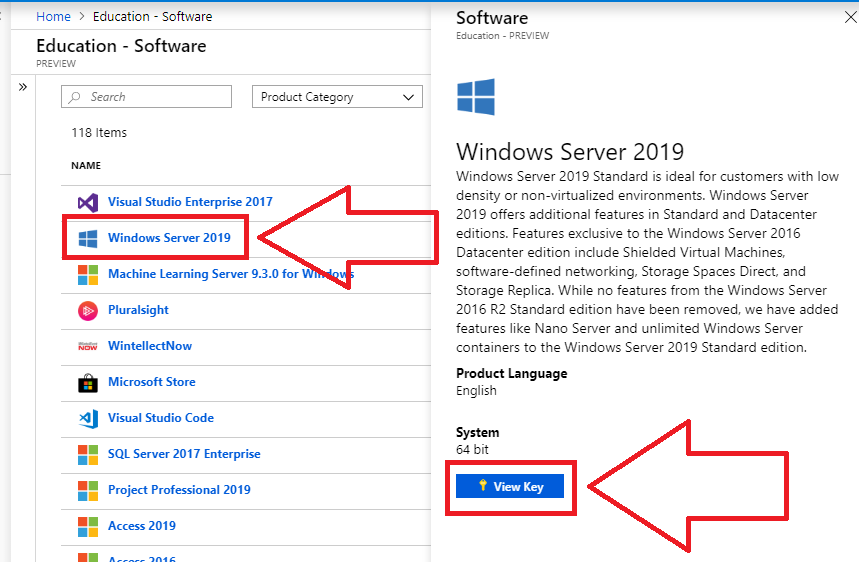 7. Click the download button at the bottom of the pane. This will download the installable media for the software you have selected. For operating systems, this will be an .ISO file. Please refer to the section above on installing software from an ISO.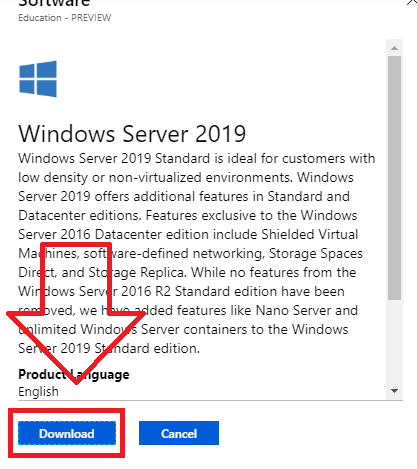 Wish to log a request with the Help Desk? Use your Franklin University username and password to login: Log A Request