Audience: Franklin University students and faculty trying to access free versions of certain Microsoft software.
Disclaimer: The results and functionality of the following article only apply to the audience listed above.
NOTE: This article applies to students and staff who want to obtain this software for their personal use on their personal devices. Requests for software for work purposes on Franklin owned hardware should be submitted directly to Franklin IT.
Obtaining Microsoft Software from Azure Dev Tools for Teaching
1. Head to the following link: https://azureforeducation.microsoft.com/devtools
2. Click the blue Sign in button, and sign in with your Franklin login information



3. You will be taken to a screen that says your academic status has been verified. Click the blue button to continue.
4. Click Software in the Quick Start menu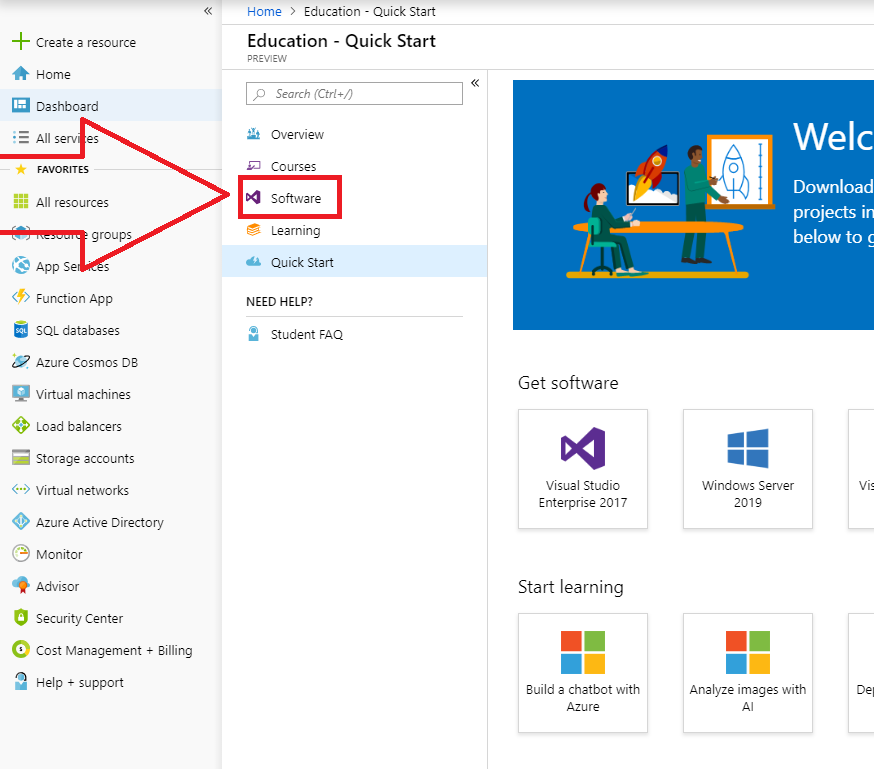 5. Navigate through the list of software, and click on the name of the software you would like to download. This will open a pane on the right hand side of the screen. Please note that it may take 30 seconds or so for the pane to appear.
6. Click View Key. This will display your product key for that piece of software. Save this in a safe place.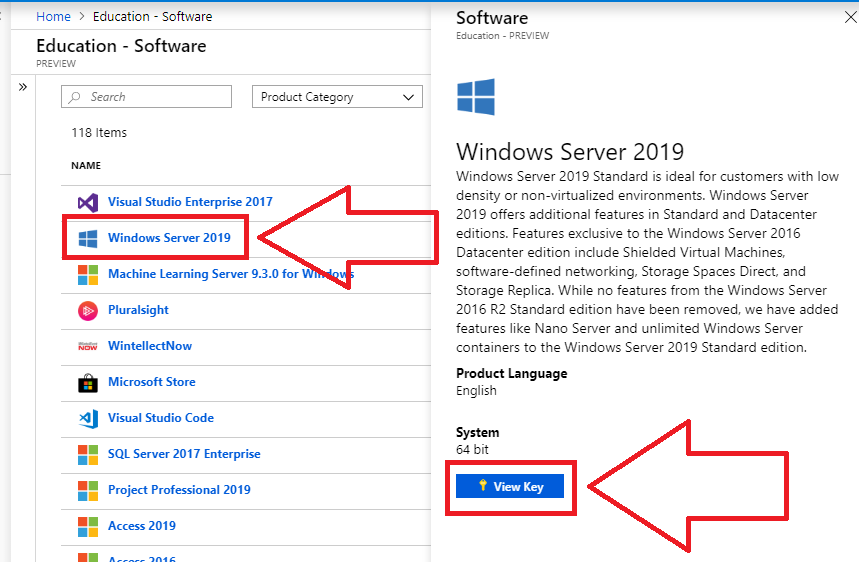 7. Click the download button at the bottom of the pane. This will download the installable media for the software you have selected. For operating systems, this will be an .ISO file. Please refer to the section above on installing software from an ISO.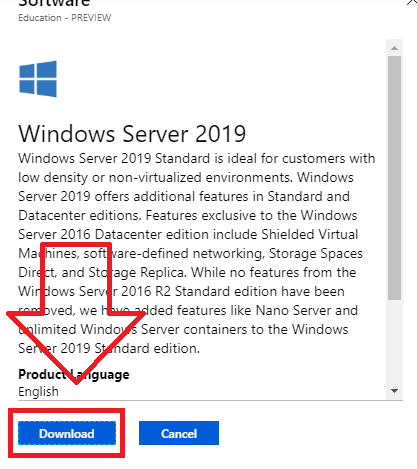 Wish to log a request with the Help Desk? Use your Franklin University username and password to login: Log A Request