Audience: Anyone using a Windows 10 computer.
Disclaimer: The results and functionality of the following article only apply to the audience listed above.
For staff and faculty using a Franklin University-owned computer, this document can assist when contacting the Help Desk. The Help Desk can use this information to locate detailed storage, software, and configuration information about your computer.
Windows 10 Instructions
1. Select the File Explorer icon from the Taskbar (looks like a manilla folder). If this icon is not on your taskbar, you can open your start menu and type-to-search for "File Explorer".

2. Once the File Explorer opens you can find the computer name from multiple locations.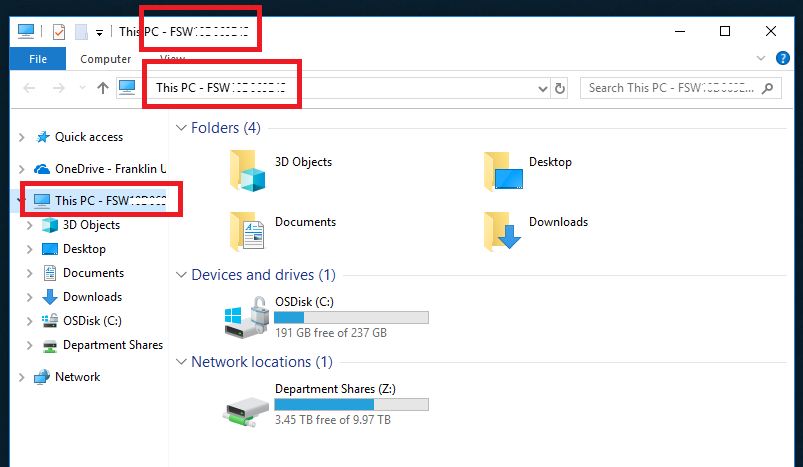 Wish to log a request with the Help Desk? Use your Franklin University username and password to login: Log A Request